Data Centre Move November 2022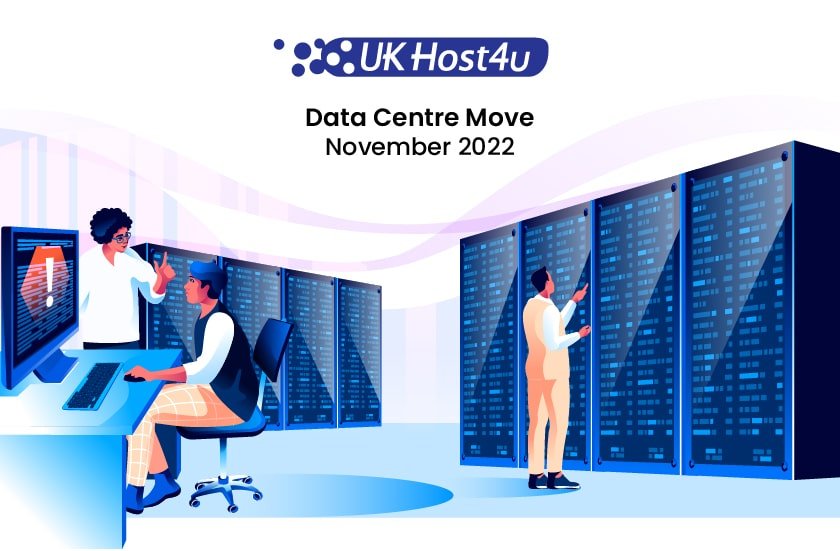 This post is to inform UKHost4u customers of an upcoming maintenance task that may affect your service with UKHost4u. The service window is from Saturday the 19th to Friday the 25th of November.
As some of you may already know, a move of data center has been on the horizon for over a year, since we discovered our current facility is due to be decommissioned in early 2023. We've been waiting for a new data center to come online, that has been built by the company we have partnered with for well over 15 years. Finally that day has arrived and we are now ready to begin the migration of all our hardware from Maidenhead to Coventry.
The new facility is a big improvement on our previous location and has allowed us to upgrade our external network connectivity to 10Gbps, with 40Gbps internal networking. For the vast majority of servers, we can now facilitate dual, redundant network and power feeds. So while we would much rather avoid any disruption, there great benefits that come with the move.
The first thing to make clear is that our Scalable Cloud (Jelastic) customers should not see any outage. Due to the way the the platform is spread across multiple servers, we can move a few servers at a time without interruption or degradation to the live service.
Similarly for most VPS and VOIP customers, we will try and "live migrate" containers over the network to new hardware nodes waiting in the new facility, thus avoiding any downtime. Unfortunately this won't be possible for all VPS customers, particularly those with large storage volumes or on legacy systems. However, we will endeavour to minimise the downtime for as many customers as possible.
For all other services, including shared and reseller clients, unfortunately there is likely to be between 2 and 3 hours of downtime per server as we physically relocate the hardware. We plan to do this outside of working hours (Sunday the 20th and weekdays after 10pm) to minimise the impact to customers. Be sure to follow our Twitter feed for service announcements as we will endeavour to post which servers will be affected closer the time.
If you have any questions or queries regarding this matter, please do not hesitate to contact us.