How Hosted VOIP Systems Can Help You During COVID-19
In these challenging times, more and more employees are required to continue their work remotely from their own homes. While thousands of offices are temporarily closed throughout the world, businesses are finding themselves having to adapt to different methods of working, communicating, and carrying out business effectively.
Unsurprisingly this has caused a lot of turbulence among businesses everywhere, as new technology and software have to be quickly adopted in order to cope with the changing conditions. This is especially true for businesses relying on antiquated technology!
Many scenarios require employees to carry out face-to-face meetings and this is obviously not possible with the current social distancing guidelines in place.
This is where VOIP technologies come into play.
VOIP helps thousands of organisations around the world communicate effectively, wherever they are. During this pandemic, VOIP services are in demand more than ever.
Let's take a look at what VOIP is, how COVID-19 has increased demand for hosted VOIP services, and how a VOIP plan can benefit your business.
What is VOIP?
VOIP, or Voice over Internet Protocol, is a communication technology that allows users to communicate by voice, over an internet connection. Users can communicate with each other wherever they are in the world – provided they have an internet connection.
Many people don't understand VOIP and believe it to be totally different to traditional PSTN phone systems. While the two certainly have their differences, they also share many similarities.
So let's briefly go over how VOIP systems work. This will be a simple, summarised version, as there are a lot of technical details that go into VOIP systems!
In a VOIP system, your devices like smartphones, laptops, and deskphones are connected to a PBX (Private Branch Exchange) system. This is essentially a private telephone network used within an organisation or company. So the IP packets containing the voice transmission first travels here.
This PBX is then connected to a SIP Trunk, which acts as a virtual link allowing your PBX to communicate with the public service telephone network (PSTN) and the internet. This allows the voice data to travel from the initial VOIP device, to the recipient – whether the recipient is on a normal telephone number, or another VOIP device.
This chain of communication happens behind the scenes every time a call is made from a VOIP device, so it's easy enough to forget how complicated the process can really be!
So, now that we've covered what VOIP systems are and how they work, let's get into some of the ways VOIP can help your business operate during the coronavirus pandemic.

Help Your Workers Communicate Remotely
If you've read this far then you already know that VOIP systems allow you to talk with anyone wherever you are. What you may not understand however, is just how much a VOIP system can help your team to communicate.
Working remotely means that you don't have access to the tools and systems that you've come to rely on in your workplace. As a result, you'll find yourself needing to adapt and find ways to communicate effectively with your team. This is where VOIP systems come into play.
Workers using a VOIP system don't need to rely on proprietary equipment and specific hardware to keep in touch with their team. VOIP systems allow you to use your existing devices such as smartphones and computers to make or receive calls with anyone. You don't need to buy specialised gear to talk to your team!
Remote workers can seamlessly carry out their tasks and communicate with team members wherever they are. No longer do they need to rely on personal phone numbers or applications such as Skype.
Reduce Expenses
One of the major benefits of using a VOIP system is the potential cost savings, compared to a traditional telephone system that you'd see in an office or home.
VOIP pricing models will vary greatly depending on the hosting provider you choose, but you will find that VOIP systems are consistently cheaper than traditional phone systems in terms of installation, setup, and maintenance.
Due to VOIP systems using much of the same physical infrastructure as traditional phone systems that are in place throughout the world, you often don't need to pay for expensive hardware and experts to set up the system. Many VOIP systems allow you to set up a virtual PBX and manage everything in simple web interfaces rather than spending money installing physical phone lines.
Calling costs are also considerably cheaper compared to a traditional phone system. SIP trunks allow you to benefit from much lower running costs with flat subscription pricing models, compared to being billed on the amount of time spent on calls from your network.

Keep your customers informed
The situation that the current pandemic has caused means that people want to stay informed, now more than ever before. VOIP systems allow you to keep in contact with your customers easily and effectively.
If you're running an online store, or a shop of any kind, your customers are going to be looking for updates on how you're handling things – whether it's checking the status of their orders, or to simply check if you're still taking orders.
Social media and online platforms can go a great way to help you communicate with your customers, but sometimes they just want to speak to someone over the phone. That's where VOIP systems can help you out.
VOIP systems allow your team members to make outgoing calls from a single number associated with the company, so customers don't even need to be aware that your staff are working remotely. Outgoing calls will show from a business number rather than a personal mobile number which can look unprofessional.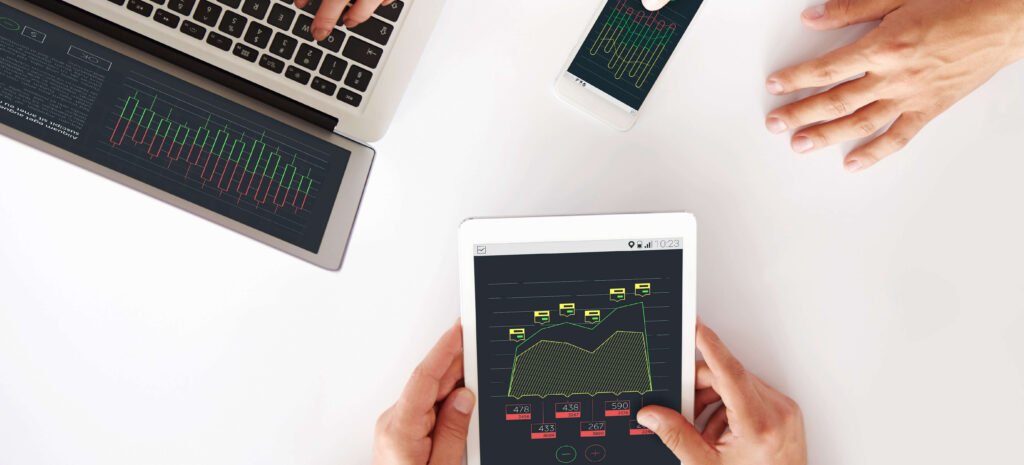 Switch between devices
As we've already touched on, VOIP systems can be used remotely, as long as you have an internet connection. On top of this, PBX systems can be used on a plethora of different devices!
The compatibility of VOIP systems across popular devices means that you can seamlessly transition across different devices while staying connected. Compatible devices include smartphones, tablets, laptops, and desktop computers.
This takes away the need to purchase specific equipment or software for your team members to communicate. They can simply install the VOIP application on their existing devices and they're off!
Flexibility is one of the biggest benefits of having a PBX system and allowing your employees to stay in touch across many devices helps you continue your business as normal, without having to spend time setting up new equipment.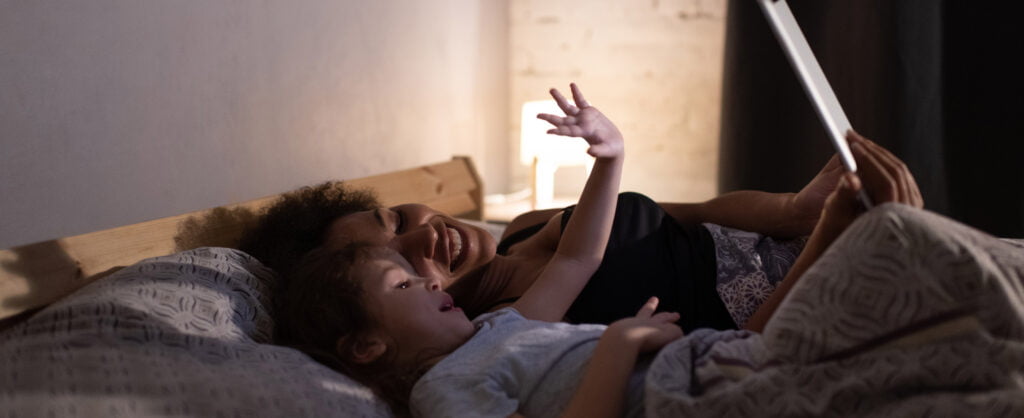 Adapt to changing circumstances
VOIP systems are often overlooked for their ability to help businesses adapt to changing environments and circumstances.
In these times of great uncertainty, many businesses have faced temporary, or even permanent closure, and business owners are worried about keeping their staff on the payroll, as well as keeping in touch with their customers.
Using a PBX system for your communications allows you to easily adapt to any changing circumstances, like the Coronavirus has presented us with. Your staff members can easily transition from their office phones to their devices at home and communicate with their team, and customers alike.
In Conclusion
While we may be living in uncertain times, you can be certain that at UKHost4u, we're always here to help. We want to make it easy as possible to continue running your business, and our range of VOIP plans are a great solution to remote working challenges.
Remember, our support team is always on hand 24/7 to help with any problem you might have, no matter how small!