How To Start An Email Marketing Campaign In 5 Steps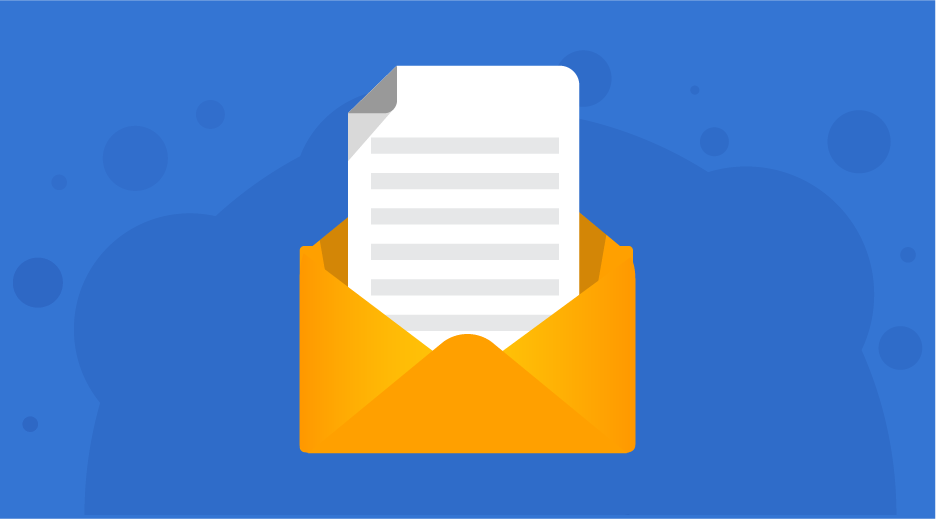 Email marketing is one of the most effective ways of reaching your existing customers or potential subscribers. With billions of emails sent every day, running a targeted email campaign has developed into a highly profitable marketing method.
When starting an email marketing campaign, it's essential to structure your campaign in a way that will effectively reach your target audience and generate interest.
To help you on your mission we've compiled a list of 5 steps to take when starting your new marketing campaign.
1. Choose an Email Marketing provider
Marketing by email is no longer done by sending out mass mail to hundreds of random email addresses. Nowadays, this is very ineffective and may even cause you to be penalized.
Many email marketing providers now offer much more effective platforms to launch your campaign from. Common features such as email list management, survey support, and email statistics provide a complete solution for managing your targeted email marketing campaign. Choosing a reliable provider will allow you to reach more inboxes than you ever would without one.
Some of the most common email marketing providers include Mailchimp, Campaigner, Campaign Monitor and Constant Contact. Most of the common providers offer competitive prices, with different packages to suit any type of organisation.
2. Choose an opt-in method and build your subscriber list
Now that you've decided on an email marketing provider, you need a list of people to communicate with.
Building your subscriber list can be done in several different ways, the most common being opt-in forms on web pages.
Below are some examples of opt-in forms in web pages:
Opt-in forms provide a way for visitors to subscribe to your mailing list straight from your website. Provided the opt-in form is well designed and accurately focused on the target market, it can help reliably build your subscriber list.
The design of your opt-in form is paramount; you don't want to have an ugly-looking form that turns people away rather than peaking their interest. It's also important to consider what kind of person you are targeting with your email campaign.
Luckily, you don't need to be a designer to create an appealing opt-in form – there are many tools which can help you build one in minutes.
The most popular opt-in platforms include Optinmonster, ConvertPro and Ninjapopups. These all vary in price and functionality, however most of them share a few useful features:
Drag and drop opt-in form creation
Choice of templates
Behavioural targeting
Analytics tools
You can also draw interest to your opt-in forms by providing incentives for people to engage with it. If you incorporate ideas such as giveaways, exclusive promotions, or sneak peeks then you stand a better chance of getting subscribers. People are more likely to sign up to your mailing list if there's something in it for them.
3. Plan your email campaign
Before launching your campaign, you need to brainstorm and decide on a plan for your targeted email marketing. Is it going to be a sales-orientated email, an informational newsletter, or a customer feedback survey? You need clear objectives and goals in order to effectively design the emails you're going to send.
You should consider the following factors when planning your campaign:
– Who are you marketing this to?
– What are you trying to achieve with the campaign?
– What content should the email include?
Once you have determined the nature of your mailshot, you can more easily focus your design efforts. You may even be able to find a ready-made template suitable for your campaign.
4. Design your email campaign
After you've decided on the type of campaign you're going to run, you can move on to designing the actual emails that will be sent. Consider the following when designing your emails:
Branding – What kind of branding will you incorporate? Just your brand logo, or colour schemes and brand slogans too?
Structure – How will the text and graphics be laid out? Which text should go where?
Consistency – Will you use the same colours throughout? Is your template going to be similar to your other campaigns?
The design of your marketing emails will depend on the scenario – for example, the design of a survey email will be radically different to that of a promotion. If time allows, creating a standard format for all your future email correspondence will help keep consistency across your campaign.
Email marketing providers make designing your campaigns simple, and many platforms such as Mailchimp allow for drag and drop design – in addition to an array of templates for many different types of emails.
Below is a screenshot of an example Mailchimp template, and the related drag and drop content options:
As you can see, content can be arranged as you see fit, with extra functionality for content like video, social links, and embedded code. Using an email marketing platform can save you lots of time when compared to designing it yourself, and the end product will look more professional. Another added bonus is that designs are fully responsive, so you don't need to worry about your subscribers having issues viewing the email on mobile devices.
5. Launch your campaign and monitor the results
With the design completed, you can move on to actually sending your emails.
When using an email marketing provider, you're given many options on how and when to send your emails. Campaigns can be scheduled to send at a certain time or date. Automated triggers can be set up to automatically send out emails when a certain condition has been met. The choice of conditions is extensive and can be used in scenarios such as abandoned carts, welcome carts, or even going one step further and automatically sending emails to subscribers on their birthday!
Choosing when to send your email is important too. If you send the email at 3am are your subscribers going to read it? Studies have shown that the best times to send are on weekdays, during the morning. This obviously depends on the type of email you're sending though.
Once your campaign has been launched, you're going to want to monitor how well it's doing. The most useful statistics are the open rate, the click rate, and the subscriber count. Statistics in these areas will give you an idea of how many people are opening your campaigns, how many are clicking in them, and how many people are subscribing or unsubscribing to your campaign.
Below is an example screenshot of how Mailchimp's campaign statistics might look like: