New gTLDs – An affordable alternative?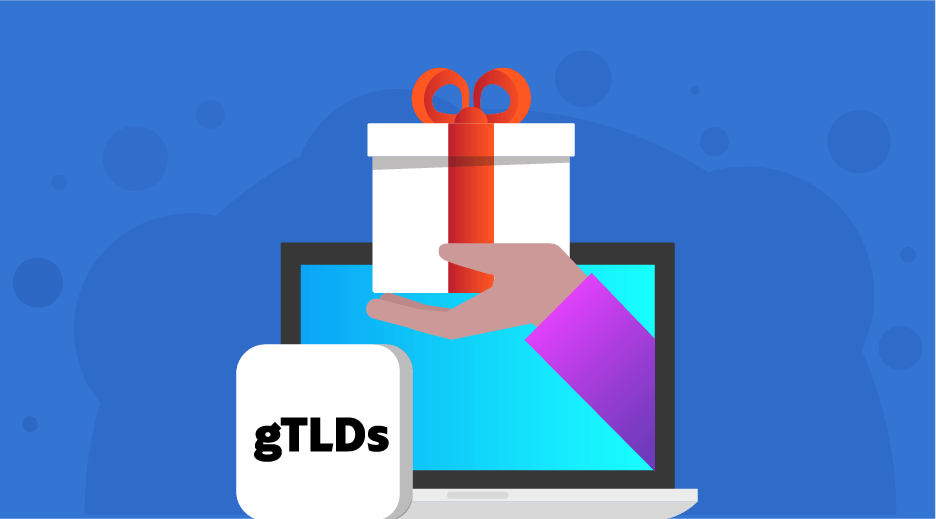 So you've gone to order your desired domain name and discovered that the .com is taken, you are left with a tough choice. Which domain name should you choose for your company? Should you choose a different domain name entirely, or go for a different extension? With the number of extensions rising, it can be difficult to understand which domain name is the best fit.
With the launch of new generic top-level domains (gTLDs), you can more accurately get your message across. Without the limitations of generic extensions, you can choose to have a unique web address which shows specifically who you are and what you are about. Visitors can quickly see what service you're offering or the industry you're involved in without struggling to find your website amongst the millions of generic .com domains.
Therefore in this blog post we will be explaining the benefits and uses of the domain name extensions we're currently running with our Autumn Promotion at ONLY £2.50!:
.email
.photography
.company
.ltd
---
A Brief History of gTLDs
As traditional TLDs became scarcer, in 2013 ICANN introduced the new program of generic top level domains (gTLDs). Offering highly personalized addresses for websites, many new extensions were released over the following years such as .xyz, .catering, and .business. Their release structure has proved successful, resulting in over a thousand gTLDs being delegated.
After the initial gTLDs were released to the public, the prices reduced dramatically as the most desirable domain names were grabbed by the industry leads. As a result, nowadays many gTLDs can be registered easily and at a low cost.
Whether you're an emerging business creating your first website, an established company looking to increase your online exposure, or an individual looking to bring attention to your work with a unique online identity – UKHost4u can help. Our Autumn Domain promotion can help you in finding your ideal domain name without breaking the bank.
.email Domain
Take .email for example. This gTLD was introduced at a high price initially, however the registration fee reduced rapidly therefore becoming widely accessible. Nowadays you can purchase one for as little as £2.50. Aimed at those associated with email communication as a provider or user, the .email TLD has proved exceptionally popular and desired. This extension allows you to build credibility as a communications provider or user, and clearly express your speciality while allowing you to keep your online identity unique and memorable. If your focus is on email for communication or business, this TLD will help you maintain a strong online presence.
.photography Domain
As a photographer, it can be difficult to choose a name that communicates your business while making a memorable impression. This is where .photography helps. This gTLD allows any independent photographer or photography business to establish their online identity clearly and descriptively. Having a relevant informative domain name allows potential customers to find your work more easily. This allows your portfolio or showcase to be widely accessible and recognized. Anyone involved in the photography business will be interested in the .photography domain.
.company Domain
However if you're a company you might be looking for high visibility and to potentially market your services more effectively. The .company gTLD has a huge variety of use case scenarios – from startups looking to aid the growth of their new company to well established businesses looking for a more desirable domain name. This helps companies to more effectively provide an informational description of the services they offer or the industry they are involved in. If you are looking to expand your reach and distinguish yourself from the competition in your target market, then the .company TLD is a solid choice for you.
.ltd Domain
Another unique TLD that has proved extremely popular with over 145 thousand registrations to date is .ltd . This gTLD is focused on private limited companies who want to differentiate themselves from the saturated online market. Using .ltd allows you to clearly present the nature of your business and gain credibility as a trustworthy limited company while retaining a memorable and eye-catching domain name for your brand. This will also work in tandem with your marketing strategy as it allows transparency of your business structure and operations while getting your brand's message across to customers in a descriptive yet brief way.
---
You've picked the right TLD for you, now you're left wondering – where is the best place to register it?
That's where we come in. Our Autumn Promotion offers you any of these domains for only £2.50!
Grab your dream domain name before this limited offer runs out.
Disclaimer: Selected premium gTLDs are not included in the promotion. For a direct quote on premium gTLDs, please contact our sales department here.