Testimonials UKHost4u welcomes customer feedback. Feel free to contact us with your experience.

Driving Instructor Training
I have used UKhost4U for a couple of years now with about three different domains and there has been technical problems. But they were from my side and they have helped me out with their support. From my point of view I can recommend them and I do to family and friends. Over the last two years I have never experienced either of my websites being down. So for the costs I pay I think that I get an excellent service.
Website

James Barnsley
Never had any problems with UKHost4U. Support staff have always been helpful and efficient. My support requests have ranged from having databases and files moved over to new accounts, domains being registered and pointed to the server to more technical support like running a series of commands through the command line, Would recommend UKHost4U to anyone.
WEBSITE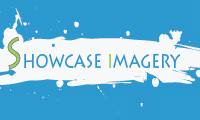 ...friendly, approachable and very knowledgeable
UKHost4u has served us at Showcase Imagery well for over seven years now. The staff are friendly, approachable and very knowledgeable in the realm of hosting. The uptime we have experienced is far greater than that of "non" professional or cheaper hosts that you might see advertising on TV. UKHost4u are excellent and we regularly recommend them to our partners and affiliates.
WEBSITE

service and reliability
After having not so great experiences with other companies, with the last just disappearing in 2005, I moved to UKHost4u, where I have been ever since. Over the years the staff have been especially helpful, and have explained things in simple terms when needed, and at times, even going above the call of duty. Not only does it make me feel safe with my websites in their care, I am confident that if I have any problems, I will be able to find suitable guidance.
WEBSITE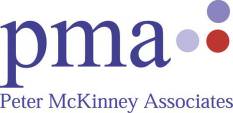 Fantastic Service
We have been using UKHost4u for a number of years and can honestly say that the service we receive is second to none ! The level of service that they provide for the price we pay is just fantastic. Any time there has been a problem, of which there have been very few, it is sorted extremely quickly. We always recommend UKHost4u to our clients and other business contacts.
WEBSITE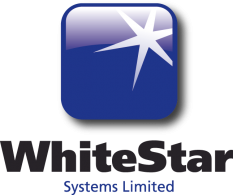 Highly recommended
We switched to UKHost4U for our reseller hosting solution as our previous company's servers were desperately slow. We have never been sorry that we switched. UKHost4U's servers are lightning fast and their support is excellent. All of our questions have been answered and resolved quickly and efficiently. Their staff are polite, helpful and knowledgeable. Highly recommended.
WEBSITE
"Our experience with UKHost4u showed a commitment to providing both expedited customer support and reliable, scalable hosting. It's a melting pot of growing business needs. Despite its emergence as a leader in the market, UKHost4u maintains a small-business feel, catering to SMBs with a mission to help them build presence and widen revenue streams on the web. Well done, UKHost4u team!"
WEBSITE