UKHost4u: Independent UK Hosting Specialists
Managed Hosting Solutions
We allow customers to build great websites without the worry of hosting complexities. Our team of experts will take care of everything for you, allowing you to focus on your business. Simplicity and Choice at your fingertips.
Order Now
Big or small, novice or expert - we've got you covered!
Choose the best independent experts who have 18 years experience of providing high-performance web hosting services within the UK. We make Website building and management easy.
Find Your Perfect Domain
Bundle with free web hosting & email services to kickstart your website!

£9.56 per year

£5.63 per year

£11.84 per year
Free Migrations
Moving from another host? Order now and our team will assist you in migrating your website.
30 Day Guarantee
Try our solutions risk-free. Not fully satisfied? You'll get your money back, no questions asked.
24/7 Technical Support
Have a query or want some suggestions? We're just a ping away. We offer 24/7 dedicated support to cater all your needs.
99.9% Uptime Guarantee
The availability of your website is our priority. We promise you 99.9% uptime around all of our hosting solutions.
One Click Installation
Installing your favourite apps is quick and easy. Our one-click install feature makes your journey smooth and quick.
Backup & Recovery
Rest easy, your data is safe all the times, with our regular backup service and disaster recovery.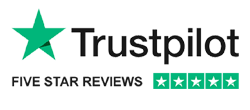 Real Stories, Real People
We care what our customers think about us and you should too. See for yourself!
Our Customer Care team is highly-rated, fast, multi-skilled and helpful.
What is a web hosting service?
Web hosting is the service that allows you to have your website on the internet. Web hosting is the space on our server where your website is stored and accessed by website visitors.
Do I need a web hosting service?
You can't have a website live on the Internet without the need of web hosting. Take a look at how easy and intuitive it is to create sites and manage them with the wide range of tools we offer.
We keep everything simple and are here to help.
We don't want to confuse you with complicated pricing or terms and conditions. What you see is what you get - we don't surprise you with hidden charges.
We understand that sometimes things can go wrong, and our aim is to make your experience as smooth as possible. We're here to help with anything you need.
Premium Hardware kept highly secure.
We don't compromise with cheap, older equipment. All of our hosting plans and servers come equipped with the latest SSD storage, powerful processors and superfast RAM.
We've designed our hosting with security as the highest priority. DDoS, WAF, IDS... and don't worry, we also filter spam!