Entry
Save 23% – Discount Code: 2023
£20 / month ex VAT
£200 / year ex VAT
2G RAM
Any Linux or Windows OS
Daily Backups
1vCPU Allocation
30GB SSD Disk Space
Unlimited Bandwidth
Optional Control Panel Available
Full 1G Internet Connection
Basic
Save 23% – Discount Code: 2023
£25 / month ex VAT
£250 / year ex VAT
3G RAM
Any Linux or Windows OS
Daily Backups
2vCPU Allocation
50GB SSD Disk Space
Unlimited Bandwidth
Optional Control Panel Available
Full 1G Internet Connection
Power
Save 23% – Discount Code: 2023
£35 / month ex VAT
£350 / year ex VAT
4G RAM
Any Linux or Windows OS
Daily Backups
3vCPU Allocation
80GB SSD Disk Space
Unlimited Bandwidth
Optional Control Panel Available
Full 1G Internet Connection
Performance
Save 23% – Discount Code: 2023
£45 / month ex VAT
£450 / year ex VAT
6G RAM
Any Linux or Windows OS
Daily Backups
4vCPU Allocation
100GB SSD Disk Space
Unlimited Bandwidth
Optional Control Panel Available
Full 1G Internet Connection
Business
Save 23% – Discount Code: 2023
£85 / month ex VAT
£850 / year ex VAT
12G RAM
Any Linux or Windows OS
Daily Backups
5vCPU Allocation
200GB SSD Disk Space
Unlimited Bandwidth
Optional Control Panel Available
Full 1G Internet Connection
Ultimate
Save 23% – Discount Code: 2023
£125 / month ex VAT
£1250 / year ex VAT
16G RAM
Any Linux or Windows OS
Daily Backups
6vCPU Allocation
300GB SSD Disk Space
Unlimited Bandwidth
Optional Control Panel Available
Full 1G Internet Connection
Discover or Migrate Your Ideal Domain
Bundled with cheap web hosting and email services for a successful website launch! Join UKHost4u and become a treasured customer



Our VPS Server Hosting packages include stacks of features
With an SSD-based Virtual Machine, you can deploy all recent versions of Windows (both Server and consumer), pretty much any flavour of Linux or indeed anything that runs on x86 architecture. Need a control panel? Were experts in cPanel and Plesk, but can also support CyberPanel, DirectAdmin and many more.
We install and configure the server for you, based on your needs. In many cases, we can also deploy web applications on the server too. Contact us for more information.
Management
Manage your VM easily over SSH, RDP, KVM or VNC. On request we can also provide you with access to your own control panel to start, stop, and view the VPS console.
Control Panel
We can support a range of control panels and are direct partners with cPanel and Plesk. Whatever control panel you prefer, we are happy to help you install it and provide an initial configuration.
Operating System
We support pretty much any operating system that can be run in a virtual environment. We offer a range of Linux and Windows choices by default but we are flexible to your needs. Talk to us if you have an unusual OS in mind.
Monitoring
We can provide a comprehensive full monitoring service to give you complete peace of mind that any potential issues will be expertly dealt with swiftly, often before you're even aware. Our proactive approach ensures seamless protection.
Security
As standard, our network is shiedled with Corero SmartWall® DDOS protection. We can also provide a mix of different security solutions,from a software-based firewalls within your VM to a full, dedicated hardware firewall with your own private VLAN trunking, allowing you to run multiple VPS servers within their own protected zone.
Support
Our support team will go out of their way to try and help you with anything you might need assistance with. We don't just deal with outages, we can help with optimisation, security incidents, setup problems and best practices. You can ask our team anything and we will always do our best to help.
Money Back Guarantee
If you are not fully satisfied within the first 30 days of deployment, we offer a no-quibble refund policy. Our aim is your long term business and success so please do contact us if you are not happy with any aspect of the service.
No long-term contracts
We do not employ long-term contracts; you can cancel at any time very easily via our billing portal. We never hide additional fees and try to keep everything as simple and easy to understand as possible.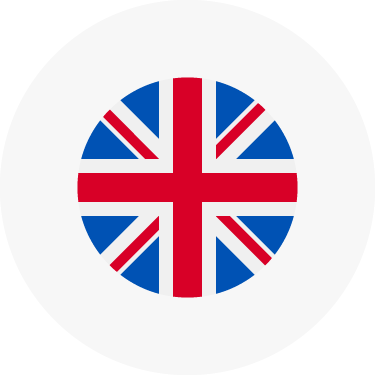 UK based data centre
Unlike other providers, we don't hold any of your data outside of our own hardware and network. We have designed all our own infrastructure and operate from a UK data centre. We are registered with RIPE and hold an ASN number.
VPS Servers powered by the latest Xeon CPUs with 100% SSD-based storage
Designed for users who want the best reliability, performance and control. With full root / administrator access, you configure the server to meet your needs.
Super-fast performance and hosted in the UK. All our servers come with full support from a team with over 18 years experience. We can provide tailor-made solutions with full management to precisely meet your needs.
Performance where you need it
Our affordable VM hosting plans offer unparalleled value coupled with the latest and greatest hardware. We ensure that all of our systems are up-to-date and support with the latest features.
We've also implemented fall-over redundancy, high-availability and load-balancing systems into our data centre.
Performance: Our Virtual Machine nodes are equipped with super fast high-performance Solid State Drives (SSDs) all with RAID and hot swap redundancy.
Speed: All VPS servers are fitted with the latest dual 24-core Xeon CPUs to ensure that every VPS can utilise all the resources assigned.
Control: Full administrative control over your VM allows you to modify your server to fit your requirements as they change over time.
Take full control of your VPS
With UKHost4u your Virtual Machine is yours and yours alone, so we equip you with all the tools you need to tailor your VM to your own requirements. You will have complete control over every feature of your server including controls for power, restart, operating system reloads and much more. All Virtual Machines are manageable remotely.
Virtualisation: We offer the most efficient virtualisation methods with our VM plans. KVM (Kernel-based Virtual Machine) technology provides an efficient, stable solution.
System: All VM plans allow you to choose your operating system to install on your new Virtual Machine. Choose to deploy either Windows or a large variety of Linux distributions or ask us to install your own ISO.
Options: Configure your VM system as a load balancer, VPN, cache, gaming server and many more options. Or even setup several VPS systems within a cluster. We can provide a group management platform on demand.
Simple and Easy to Scale
We understand requirements change so with our plans you can scale up as required. If your demands increase, your VPS can grow with you. We also provide a money back guarantee and no longer-term contracts. You can to cancel any time with no obligation to continue.
Individuality: Our team of experts can help you design and setup your ideal environment. We don't expect one solution to fit all, so contact us for free impatial advice.
Management: All our VPS servers come with installation assistance and technical support but we can also provide plans to fully manage your environment and monitor it around the clock for you. Let our team effectively be your 'in-house' team.
Experience: As a business that was established over 22 years ago, we have become a trusted long-term provider to thousands of customers, and pride ourselves on our independence.
Choose your Operating System
Whether you need a Windows or Linux VM, we've got what you need.
Frequently Asked Questions
1. How does your VPS Hosting work?
We use a full Virtual Machine setup which is run on a bare metal hypervisor. These are referred to as a Type-1 enterprise-class and are generally the best environments for performance and security.
2. Can I host anything on a VPS?
It can be used for almost any type of application or website which can run on the operating system you have selected. They are popular for business web sites which need higher security and receive more traffic.
3. How many websites can I run?
There are no technical limits to the number of sites a virtual private server can run but you need to consider the hardware allocations including CPU, RAM and storage provisioned to your setup.
4. Is a VPS a better choice than shared hosting?
The disadvantage of a VPS is that it is more expensive than shared hosting but there are many advantage. These includes great resource allocation, flexibility and control.
5. Can I run a VPN from my VPS?
Yes, you can run a VPN from your Virtual Machine. We can also support running virtual routers within your VPS.
6. Is a VPS better than a Cloud Solution?
This depends on your needs. A VPS is held on a single physical server, whereas a cloud solution can scale over multiple physical servers and support more complicated configurations.
Read more about Hosted and Cloud Desktops
You may have wondered what to do with a Virtual Private Server (VPS)? Or what it can do for you…
There will generally come a time for many small, expanding businesses when they need to reassess their web hosting needs…
In order to access our hosted desktop services, at least initially, you need to connect using a remote desktop application..