UKHost4u: Secure Socket Layer Certificates
SSL Certificate
If you're running an online store, or hosting any kind of website dealing with customer information, not having a Secure Sockets Layer (SSL) Certificate will turn visitors away from your site.
Order Now
Establish Trust and Online Security
Save 23% in 2023
Code:23OFF
Save 23% in 2023
Code:23OFF
Get an SSL certificate for a great price!
What is an SSL Certificate? Our SSL's are issued by Comodo, a leading security provider.
Essential SSL
Save 23% in 2023
Single Domain
Domain Validation
Encryption – 256 Bit
Warranty – £10,000
Secure Seal
Wildcard SSL
Save 23% in 2023
Unlimited Subdomains
Domain Validation
Encryption – 256 Bit
Warranty – £10,000
Secure Seal
Comodo EV SSL
Save 23% in 2023
Single Domain
Extended Validation
Encryption – 256 Bit
Warranty – £250,000
Secure Seal
Free Installation
With our SSL Certificates you'll be up and running in no time at all, with free installation included – let our technical team take care of the work so you don't have to. Just choose your SSL certificate and you're off!
SHA2 & ECC Encryption
SSL Certificates provide an extra layer of security to your website by encypting all visitor communications with your website over a secure HTTPS connection, meaning all sensitive information is protected.
Fully Protect Your Online Store
An SSL Certificate fully protects your online website's communications, by securely encrypting all customer website traffic to your store including credit card information and login details.
Certificates for Personal Website Use
If you're running a blog or small personal website that doesn't process sensitive customer information such as login details or credit card information, then the ideal certificate for you would be a Domain Validated SSL Certificate.
This type of certificate has a lower level of validation, but with the same level of encryption you'd expect from an SSL certificate. Essentially there is less vetting involved with a DV SSL certificate, however all website traffic is encrypted the same way as other SSL certificates.

Secure your website but avoid long setup times with our DV SSL certificates, with free installation and support included.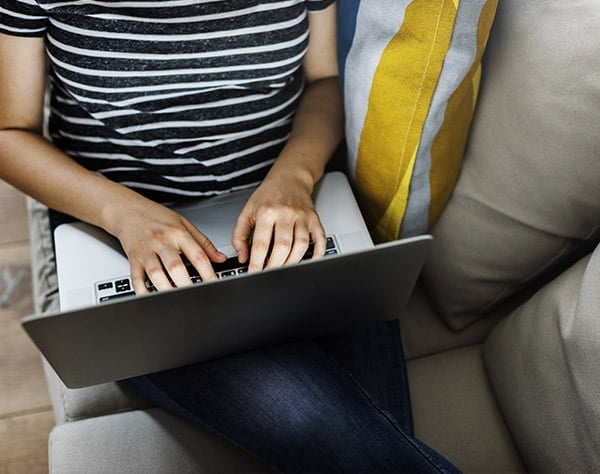 Certificates for eCommerce Website Use
For an eCommerce website, security is paramount and you will want the highest level of validation for your SSL Certificate. You'll want to give your customers the highest level of trust in your online store so the type of certificate you choose is important.
The Extended Validation (EV) SSL Certificate provides the highest level of encryption as well as giving the green padlock and your company's name. The validation process for EV certificates is more meticulous than other certificates in order to verify that the website is a legitimate business and not malicious.

Giving your customers peace of mind and total security over all their communications and payment information.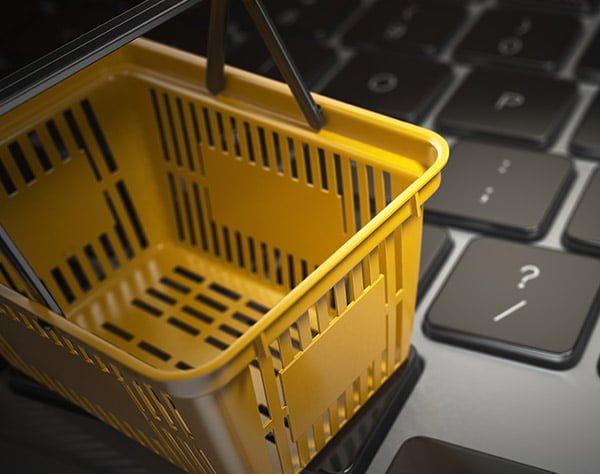 Certificates for Multiple Subdomains Use
Running multiple subdomains with your hosting plan?

Then you'll want a Wildcard SSL, which will allow you to secure as many subdomains as you need, and apply the certificate to any new subdomains you create. The validation procedure is the same as the Domain Validated SSL certificates, so if you're running an eCommerce website with multiple subdomains you may still want to choose an EV SSL certificate.

Wildcard SSL certificates let you secure all of your subdomains with a single certificate, as well as enjoy quick setup and validation with our Domain Validated certificates.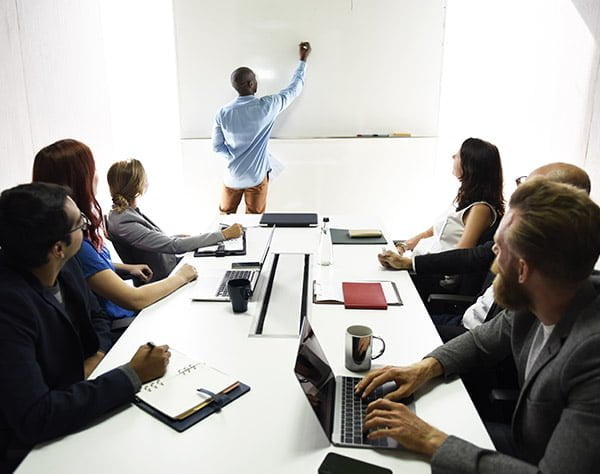 Gain Customer Confidence
Your customers are much more likely to trust you if they see that your website is fully secured with an SSL Certificate – which can help improve your sales and prevent your current customers from moving elsewhere!
Improve Google Rankings
Websites secured with an SSL certificate are favored by Google and consistently rank higher in search results. Having an SSL Certificate will not only protect your visitors, but also help you find new ones.
Quick Setup
Domain Validated SSL certificates and Wildcard SSL certificates are applied within 2 days, while Extended Validation certificates take up to a week to apply due to the extended validation process.
Your Questions, Our Answers
What is an SSL certificate?
An SSL certificate is a type of security certificate that's installed on a website when the website owners want to encrypt and protect user information. SSL certificates encrypt all traffic between the web server and the visitor's device, so that malicious parties cannot intercept the traffic. This is most commonly used on websites where sensitive information like credit card information or login details are being entered, however SSL certificates can be applied on any type of website.
How long will it take for my SSL certificate to be installed?
Many providers take several days to install SSL certificates – with UKHost4u, your certificate will be installed in no time at all.
Domain Validated certificates are installed in under 48 hours (excluding any extenuating circumstances).
Extended Validation certificates can take significantly longer due to the extensive vetting procedure. However, once issued by the certificate authority, we install these within 1 working day.
What are the different types of SSL certificates?
There are 3 standard types of SSL Certificate, defined by the differing validation methods used when ordering the certificate. The 3 types are:
Domain Validation (DV)
Organisation Validation (OV)
Extended Validation (EV)
Each level of validation gives a different level of trust.
Domain Validation certificates are the most popular and cheapest of the common SSL certificates. Domain Validation consists of simply verifying the applicant's right to hold the certificate – so just the email address is verified. This is the quickest level of validation which makes it perfect for smaller websites such as blogs, however it doesn't provide the higher level of trust that you'd expect from an OV or EV certificate.
Organization Validation certificates check the validity of the applying organization, and as such it requires a much higher level of validation. Information about the business is validated, as well as the business registry databases and documentation. This gives customers a higher level of trust in the organization as opposed to a DV certificate.
Extended Validation certificates are the highest level of validation available commercially, and the process includes extensive vetting of the applicant. Checks are made on the legal status of the company, the public records, as well as the physical existence of the applying entity. This means that the validation process can take considerably longer however the higher level of trust makes it a perfect choice for public authorities or online stores.
How do SSL certificates work?
SSL certificates provide a secure connection between client and server by encrypting communications end-to-end. Data is encrypted with the certificate, and decrypted with the proper cryptographic key.
An SSL certificate gives a level of trust and authenticity in the website you're visiting, and is widely used for all kinds of websites especially business websites and eCommerce websites.
Each certificate contains the following information:
Certificate owner's name
Certificate serial number and expiration date
Copy of the certificate owner's public key
Digital signature of Certificate Authority (CA)
If I buy an SSL certificate from UKHost4u, how will it improve my Google rankings?
In recent years, Google has updated it's algorithm to reflect the popularity and importance of SSL certificates, and has communicated that SSL Certificates should be used to ensure privacy and safety across the internet. As such, Google prioritizes websites with an SSL Certificate, and these websites consistently rank higher in search results lists – allowing more visitors to find your website, and in turn more new customers.
What's the difference between a paid SSL and a free SSL?
There are a few fundamental differences between free SSLs and paid SSLs, although often the level of data encryption will be the same. Validation is one of the main areas that free SSL certificates differ from paid SSL certificates, as free SSL certificates don't often require the same level of validation as paid SSL certificates - meaning paid SSL certificates will be trusted more often than free ones. Paid SSL certificates are also trusted by all web browsers whereas free SSL certificates are often marked as untrusted on web browsers. Renewal periods are also different with free SSLs, as they often need to be renewed often, sometimes every few months, whereas paid SSLs are typically applied for a year or more.