Professional
Save 23% – Discount Code: 2023
Embark on your WordPress journey swiftly and seamlessly with our cost- effective, all-inclusive solution.
£6 / month ex VAT
£60 / year ex VAT
Regular Performance
1 WordPress Site
10GB SSD Storage
Unlimited Email Accounts
LightSpeed Web Server
WP Toolkit
Feature Testing
Additional Security
Smart Updates
Image Optimisation
Clone / Staging Support
Automatic Backups
SSL Certificate
Business
Save 23% – Discount Code: 2023
Require additional resources for your project or business? Elevate your hosting by opting for our Business plan.
£14 / month ex VAT
£140 / year ex VAT
Intermediate Performance
10 WordPress Sites
20GB SSD Storage
Unlimited Email Accounts
LightSpeed Web Server
WP Toolkit
Feature Testing
Additional Security
Smart Updates
Image Optimisation
Clone / Staging Support
Automatic Backups
SSL Certificate
Agency
Save 23% – Discount Code: 2023
The ultimate WordPress package – crafted for developers seeking maximum power and performance!
£28 / month ex VAT
£280 / year ex VAT
Premium Performance
25 WordPress Sites
100GB SSD Storage
Unlimited Email Accounts
LightSpeed Web Server
WP Toolkit
Feature Testing
Additional Security
Smart Updates
Image Optimisation
Clone / Staging Support
Automatic Backups
SSL Certificate
Specially Engineered High-Performance WordPress Hosting
We've meticulously formulated all our WordPress packages with a keen emphasis on high performance, providing hosting environments abundant in features. These are constructed atop the LiteSpeed web server and further elevated by the LiteSpeed Cache Plugin, ensuring optimal cloud performance.
QUIC.cloud
By harnessing QUIC support, we provide complimentary Image Optimisation, Critical CSS, Unique CSS, and Low-Quality Image Placeholders.
LiteSpeed
Reap the advantages of LiteSpeed Enterprise alongside LSCache, one of the swiftest web servers tailored for WordPress. LSCWP functions seamlessly from the get-go.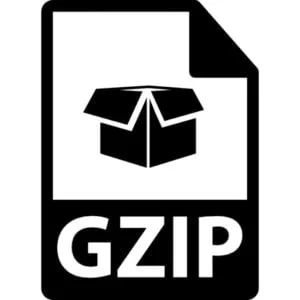 GZIP+ Compression
Opt for GZip or Brotli compression to accelerate file delivery. We also default to WebP images for improved speed.
PHP 8
We provide a range of PHP versions, spanning from 8.2 to 4.4, all fortified with CloudLinux security measures to ensure your safety.
cPanel & WP Toolkit
Configured using cPanel, leveraging WP Toolkit for advanced management, feature testing, security, cloning, staging, and intelligent updates.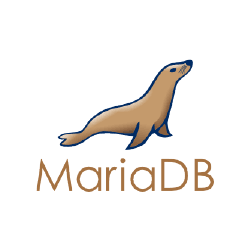 MariaDB Databases
Efficient database management is expertly handled by the rapid, resilient, and highly scalable MariaDB Server infrastructure.
HTTP/2, QUIC, HTTP/3
Dependable backing for pioneering technologies ahead of the curve. Guards against Layer-7 DDoS attacks of any magnitude.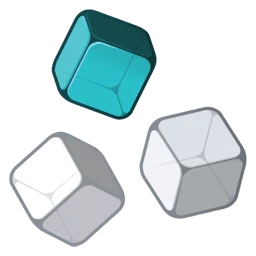 Caching Mechanisms
Incorporated caching mechanisms enhance the performance of dynamic websites, featuring an advanced caching solution supported by memcache and Redis.
Interested in the benefits of choosing our WordPress Hosting Services?
Delve into a range of finely crafted client features for WordPress.
Below is a mere preview of our comprehensive offerings, aiding your installation management.
cPanel Control Panel
Streamline WordPress management with the user-friendly cPanel control panel. Enjoy the premium cPanel WordPress Toolkit, supplemented by Softaculous WordPress tools support.
Free Migration
We're delighted to handle backup, migration, and ongoing management for your existing WordPress installation from your current host.
LiteSpeed
We utilise LiteSpeed Enterprise alongside the LiteSpeed Cache plugin. As a hosting partner for Quic.cloud, we deliver exceptional performance.
CDN Support
QUIC.cloud CDN operates as a content delivery network, efficiently managing numerous concurrent requests through a global network of strategically placed nodes.
Backup and Restore
Set up backup schedules for your WordPress installs and restore at your convenience, complementing our existing daily backups.
Safeguard Your Installation
Thoroughly scan and fortify all your websites against security threats using updates aligned with recommendations from WordPress community experts.
Smart Updates
Conduct automatic tests for updates involving themes, plugins, languages, and WordPress within a secure environment, eliminating any risk to your live website.
Advanced Management
Install plugins or themes directly from WordPress.org. Activate, deactivate, manage, or delete them individually or in bulk across specific or all of your sites.
Staging Environment
Effortlessly set up a staging instance to test upgrades or changes before implementing them on your live site, effectively reducing the risk of downtime
Comprehensive cheap web hosting plans, packed with features
LightSpeed Web Server
Crafted for optimal performance
The LiteSpeed Web Server is renowned for its efficiency and speed, enhancing website performance.
Free SSL Certificates
As a compelling advantage
Experience enhanced security with our complimentary SSL certificates. Safeguard your website and customer data.
cPanel with Softaculous
User-friendly web hosting control panel.
Navigate effortlessly through tasks, manage your website, and tap into our extensive library of 380 scripts.
Limitless features included
Abundant built-in versatile features.
Every hosting plan offers limitless bandwidth, databases, email addresses, alias domains, and subdomains.
Complimentary Jet Backup
Safeguarding data with automated backups.
Benefit from daily automated backups, providing data security and peace of mind at no additional cost.
99.9% uptime guarantee
Assured uptime for reliability.
Count on 99.9% uptime reliability, ensuring your website remains accessible and responsive, fostering seamless user experiences and trust.
Real Testimonials from Genuine Individuals
Real Stories from Happy Customers – Your Feedback is Valuable to Us! See it First-hand!
Our Customer Care Team: Highly-rated, Responsive, Adaptable, and Supportive.
User-friendly, packed with features!
Our WordPress hosting plans enable you to swiftly launch your CMS online, free from any bothersome maintenance or setup concerns. Link an existing domain or acquire a new one, and begin right away. Our plans are meticulously crafted for simplicity.
Unlimited: Endless emails, bandwidth, sub-domains, and aliases
eCommerce: Complete backing for WooCommerce
Developer Tools: Comprehensive SSH support, git repositories, FTP access, and phpMyAdmin.
Top-tier, expert-level plans
We comprehend your requirement for optimal website performance and potency. That's why our hosting plans come furnished with the latest and finest software and hardware. Experience the utmost performance for your website.
Solid State Drives: All hosting plans benefit from high-speed SSD- driven storage technology, ensuring quicker access to your website.
Litespeed: Object Cache, Image Optimisation, Minify CSS, JavaScript, and HTML, Minify inline & external CSS/JS.
Network:Experience 99.9% network uptime with a 10 Gigabit uplink per server from our UK-based data centre, coupled with CDN support.
Frequently Asked Questions
1. How does WordPress Hosting differ?
WordPress Hosting is designed to meet the unique demands of WordPress websites. Unlike regular web hosting, which serves a variety of sites, WordPress Hosting is finely tuned for better performance, security, and user-friendliness, exclusively for WordPress users.
2. Can I migrate my existing WordPress?
Moving a pre-existing WordPress site encompasses shifting its files, databases, settings, and setups to the new hosting platform. We're pleased to manage this procedure on your behalf, along with offering security measures and patching support.
3. What security measures are in place?
The WordPress Toolkit incorporates various security features aimed at safeguarding your website from potential threats. These measures can include scanning for malware and vulnerabilities, proactive monitoring for suspicious activities, and the capability to set up robust security configurations.
4. Is automatic backup included in your WordPress Hosting plans?
We provide a variety of backup options, including automated backup scheduling that can be stored within your hosting or downloaded for offline storage. This complements our JetBackup's daily full account backups, offering comprehensive disaster recovery in worst-case scenarios.
5. How can I optimise the performance?
We suggest incorporating the LiteSpeed Cache plugin, which enhances the capabilities of our LiteSpeed Enterprise web server. This plugin supports features that are typically paid, such as Image Optimization, CDN, Page Optimization, and Low-Quality Image Placeholders.
6. Do you provide technical support for WordPress?
Indeed, we provide comprehensive technical support with our managed WordPress hosting plans. Our assistance extends to resolving various technical issues, including compromised site recovery and aiding in updates.
Read more about UK Web Hosting
Our guide to optimising SEO for WordPress beginners explains the purpose behind Search…
If you want to get your business online, you'll need a website. And if you want your business to be able…
This guide provides a clear and cohesive overview of the WordPress Dashboard and how to operate…