TRANSFER YOUR DOMAIN WITH EASE
Domain Transfer
At UKHost4u, we have completed ​​thousands of domain name transfers. With our experience and knowledge of what obstacles can occur, we can make the transition as smooth as possible. Contact our sales team for more information.
Domain Transfers Made Easy.
Transfer your domain
With UKHost4u, transferring your domain name is simple and easy. We're here to help you through the entire process which does vary depending on the extension in question (e.g. com or .co.uk). We've transferred thousands of domain names over the past 15 years. We know what can go wrong and with our experience we can make the whole process stress-free.
Enter the domain name you wish to transfer below and start the process right away!

Prepare Domain For Transfer
Before transferring a domain to UKHost4u, you will need to take the necessary steps to prepare the domain name for transfer. For most top-level domains, this involves unlocking the domain, making sure the WHOIS contact information is correct and privacy is disabled, before obtaining an EPP or authorisation code from your current domain registrar. However, the process can differ for some domain extensions. For example, .UK domains have an IPS tag which must be updated to UKHOST4U in order to "push" the domain name so that it is under our control.

Order The Domain Transferr
Through the Client Area, go to the 'Transfer A Domain' section and simply enter the domain name and, if prompted, the EPP code or transfer password. Then click 'Add To Cart' and proceed through checkout.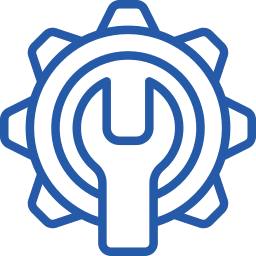 Authorise The Domain Transfer
Once the domain transfer order has been placed, the final step is to authorise the domain transfer which is done via email. Once approved there is usually a 5 day waiting period. If it's a UK domain you must now update the IPS tag to UKHOST4U. After this, the domain name will appear in your billing account with us ready for management.

 Alternatively call us on (0330) 0885790 or +44 131 5412328
Your Questions, Our Answers
What is a domain transfer?
A domain transfer is the procedure where a domain name is transferred from one registrar to another registrar. A typical scenario is moving your domain name from an old hosting provider to a new hosting provider.
There are many reasons you might want to transfer a domain name, for example you may find a new provider which offers more advanced domain management features, or a cheaper renewal cost.
What is an authorisation (EPP) code?
An authorisation code (EPP code) is a code generated by a domain registrar to facilitate a domain transfer. It applies to top level domain (e.g. .com, .net., .biz) but not UK domains. This authorisation code is given to the WHOIS contact on the domain name, who then provides the code to the new registrar to begin the transfer.
How long does a domain take to transfer?
How long a domain name transfer takes to complete depends on the domain name extension. For UK domain names, the transfer process only takes a few minutes. For top level domains, such as a .com, the process can take up to 7 days due to the longer verification process but can take much less.
How much does a domain transfer cost?
Domain transfer fees differ between domain extensions. UK domain transfers are free as they do not need to be renewed as part of the transfer procedure. However there is a fee for top level domains because they must automatically be renewed for an additional year as part of the process, whether they are due to expire shortly or not. But don't worry, this extra year merely extends the expiry date of the domain. So you don't lose out as a result.