Transfer your Domain Name for Free?
The majority of domains can be moved to us without any charge, and we boast some of the most competitive renewal prices in the industry.

£13.20/year

£6.99/year

£15.65/year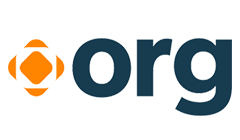 £12.81/year
Prepared to move your domain name?
At UKHost4u, we've streamlined the transition process, offering clear, step-by-step guidance to facilitate a swift move from your existing provider. The transfer duration varies based on the extension you're migrating. It could range from just a few minutes to several days. Rest assured, throughout this period, your domain will function as usual, and your search engine ranking will be maintained.
Benefits of Hosting a Domain with UKHost4u
Over 20 years of experience
Don't risk losing your domain.
Many of our customers have registered domains with us for durations of up to 10 years, and we've been a trusted provider since 1999.
Free Hosting Plan
Complimentary with any domain purchase or transfer.
Perhaps you're seeking a straightforward holding page and a single email for now? In that case, we provide a complimentary hosting plan to kick- start your journey.
Easy to transfer in or out
You always have online control over your domain.
With our user-friendly billing system, you can seamlessly transfer domains in and out without any additional fees or hassle. There's no binding contract and no limitations.
Support for all the latest extensions
We offer support for virtually any domain extension
With over 1,600 available extensions, we endeavour to offer as many as possible, ensuring you secure the domain brand you require.
Frequently Asked Questions
1. What is a domain transfer?
A domain transfer refers to the process of changing the designated registrar of a domain name. Once completed, the new registrar will maintain all relevant details regarding the domain and its registrant.
2. How long does a domain transfer typically take?
The duration of a domain transfer can vary based on the domain's extension. Generally, it takes between a few minutes to several days. For instance, a '.com' domain usually takes around 5 to 7 days to transfer.
3. Will my website experience downtime during the transfer?
Typically, you can register a domain for a period ranging from 1 to 10 years, although this might vary depending on the registrar and the specific domain extension.
4. Can I transfer a domain that's close to its expiry date?
Yes, it's possible to transfer a domain nearing its expiry date. However, it's recommended to initiate the transfer well in advance to avoid potential complications. Once the transfer is successful, we typically add an additional year to the domain's registration.
5. What is an EPP code, and why do I need it?
An EPP code (sometimes called a transfer code or auth code) is a secure password for your domain, provided by the current registrar. It's a crucial security measure to ensure that only the rightful domain owner can initiate a transfer.
6. I've just registered or transferred my domain. Can I transfer it again?
Typically, there's a 60-day waiting period after registering or previously transferring a domain before you can transfer it again. However, always check with your registrar for specific guidelines. This does not apply to UK domains which use an IPS tag.