SRV300
Entry Enterprise Server
Save 23% – Discount Code: 2023
Our introductory Enterprise Server is an excellent starting point for your business
£300 / month ex VAT
£3000 / year ex VAT
Dual Xeon E5-2696 v4 22 Core
6 x 1TB SSD with Hardware Raid
128GB DDR4 RAM
10TB Monthly Data Transfer (10GB Port)
Dell iDRAC Enterprise
Active DDOS protection
Monthly Rolling Contract
Managed Support and Monitoring
SRV400
Performance Enterprise Server
Save 23% – Discount Code: 2023
Our Performance Enterprise Server is specifically designed for demanding clients.
£400 / month ex VAT
£4000 / year ex VAT
Dual Xeon E5-2696 v4 22 Core
8 x 1TB SSD with Hardware Raid
256GB DDR4 RAM
20TB Monthly Data Transfer (10GB Port)
Dell iDRAC Enterprise
Active DDOS protection
Monthly Rolling Contract
Managed Support and Monitoring
SRV500
Ultra Enterprise Server
Save 23% – Discount Code: 2023
Crafted for optimal performance, this is an excellent option for virtualised workloads
£500 / month ex VAT
£5000 / year ex VAT
Dual Xeon E5-2696 v4 22 Core
8 x 2TB SSD with Hardware Raid
512GB DDR4 RAM
30TB Monthly Data Transfer (10GB Port)
Dell iDRAC Enterprise
Active DDOS protection
Monthly Rolling Contract
Managed Support and Monitoring
Discover or Migrate Your Ideal Domain
Bundled with cheap web hosting and email services for a successful website launch!
Join UKHost4u and become a treasured customer



Powerful Hardware
Our dedicated servers are designed to provide the highest possible performance at a reasonable price point. We incorporate high-end CPUs, redundant hardware RAID setups, and generous amounts of memory as standard to ensure optimal performance.
Dell iDrac Enterprise
All of our UK servers come with Dell iDrac support, which provides console access to the server, as well as the ability to power cycle it and reload the operating system. This tool also enables us to proactively monitor the hardware for any potential failures.
Choice Of Operating System
Our dedicated servers support the installation of any operating system that is compatible with Intel Xeon architecture. Whether you prefer Linux, Windows, or even a hypervisor, our technical team can install it for you, or you can do it yourself using your console access.
Extra Management Options
If you require any additional management for your dedicated server, our sales team will be happy to arrange this for you. We can offer a range of tailor-made solutions, including full management where we become a part of your IT team.
Free Technical Support
Dedicated servers come with complimentary monitoring (set up upon request, via a 3rd party provider), automatic hardware monitoring, and a comprehensive technical support service. You can reach out to our support team via phone, live chat, or our ticket system.
DDOS Protection
We analyse all incoming traffic to our network using the industry-leading Corero SmartWall technology. In the event of a DDOS attack, we will mitigate it on our core network before it ever reaches your server.
Software Licenses
We have agreements in place with all major control panel providers, including cPanel, Plesk, CloudLinux, and JetBackup, enabling us to assist with licensing and setting up your software stack. Our support team possesses extensive knowledge of these products.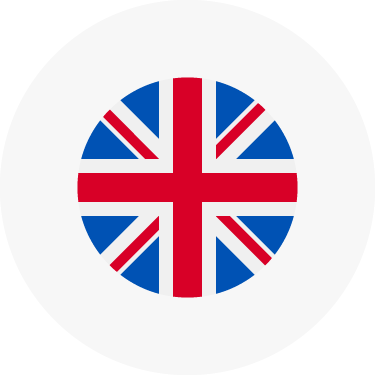 UK Data Centre
All our servers are housed in our UK-based data centre in Coventry, which we own and operate. We have redundancy measures in place at various levels, and we employ the latest technology to ensure the best possible connectivity.
10GB Network Uplink
We have stopped using traditional copper cables and now connect all of our dedicated servers using fibre optics to our Juniper multi-stacked QFX switches, which take advantage of 10GB networking. This results in reduced data loss and a significantly lower failure rate.
We offer enterprise-grade hardware from Dell,
supported by our redundant Juniper Fibre Network.
As a hosting service, dedicated servers provide you with exclusive access to a physical server. Compared to shared hosting, where multiple websites share a single server's resources, dedicated servers offer unparalleled performance, reliability, and security. With a dedicated server, you can customise your server configuration to match your specific requirements. This level of flexibility allows you to optimise performance and gain greater control over server resources, making dedicated servers an ideal choice for high-traffic websites, resource-intensive applications, and mission-critical data.
All of our servers are located in our data centre situated in Coventry, UK. Our data centre is constructed to exceptionally high standards, with multiple layers of redundancy incorporated at every level to ensure maximum reliability and uptime.
Network: Our network is carrier-neutral and features multiple Tier 1 providers, as well as local peering at LINX and LONAP. Additionally, we have two separate fibre paths to London to provide redundancy, with over 500GB/sec of available bandwidth. All servers benefit from 10GB fibre uplinks.
Security: We offer both physical and virtual firewalls on demand, private VLANs, and assistance with setting up your local security. Additionally, we provide standard protection against DDoS attacks for all servers. Within our data centre, we maintain locked cages and access control through our Paxton system, featuring an anti-tailgating airlock pod facility for secure access.
Management: We provide 24/7 monitoring and free technical support for all of our dedicated servers. If you require full management and support for your server, we can also become part of your IT team and handle everything for you.
Unlike many web hosting companies that bind you to long-term contracts, we don't. Our plans renew every 30 days, and you can cancel your services at any time, no questions asked. And if you're not completely satisfied, we offer a 30-day money-back guarantee!
Require Additional Support? We can offer a complete range of backup solutions, redundancy options, and consultation during the planning stages. With over 22 years of experience, our business is well-established, and we can utilize our expertise to assist you.
Our Reputation is Key: Our aim is to provide a 5-star service at every stage of the process. As a small team, we can work with you on a one-to- one basis, providing a personalised approach. There's no need to explain your setup each time you call – we'll already be familiar with your requirements.
Guaranteed Uptime: We offer a 99.9% Power SLA and 99.9% Network guarantee, thanks to our incorporation of redundancy and monitoring into all of our processes. All of our dedicated servers feature dual power supplies and can be fed from dual switches, ensuring maximum uptime.
Unlike many web hosting providers who offer a basic server and leave you to manage it on your own, UKHost4u takes a different approach. When you order a dedicated server from us, you'll have access to our team of expert technicians, who are available to assist with any server-related issues. Whether you're experiencing server issues, networking problems, software glitches, or have general queries, we're here to help you every step of the way.
Self-Management: All our servers are installed with Dell's iDrac Enterprise license as standard, which enables you to fully manage your server remotely. You have the freedom to install updates, reload the operating system, or power cycle the server as required, all at your convenience.
Ways to Contact Us: We offer support through multiple channels, including a dedicated phone number, live chat agents, and a support ticket system. Additionally, for select customers, we can provide a dedicated account manager to handle your specific requirements.
Hardware Support: We offer complimentary monitoring for all of our servers via their iDRAC interface. In the event of a server fault, it will be automatically reported to our team, and we'll take swift action. As we specialise in enterprise dedicated servers, we incorporate redundancy into our solutions, allowing us ample time to fix any issues and minimise the risk of outages.
Frequently Asked Questions
1. What is a dedicated server?
A dedicated server is a type of hosting service where an entire server is dedicated to a single client or website. This means that the resources of the server, such as processing power, memory, and storage, are exclusively used by that client or website, rather than being shared among multiple users.
2. What are the benefits of using a dedicated server?
Dedicated servers provide numerous benefits, such as improved performance, heightened control, and increased security. If your business requires these features for your website or application, then a dedicated server could be the ideal choice for you.
3. What type of technical support is available with a dedicated server?
Our team provides complimentary technical support to address any server- related issues or queries. Additionally, we offer a full range of management and addon services on demand to meet your specific requirements.
4. Is a VPS a better choice than shared hosting?
Yes, you can customise your dedicated server to match your specific requirements or add additional features like a control panel or data backup service.
5. Which operating systems are compatible with dedicated servers?
Our dedicated servers are compatible with a variety of operating systems, such as Linux, Windows, and hypervisors. Additionally, we can load any bootable ISO that you provide.
6. How is downtime monitored on my dedicated server?
We offer automatic hardware monitoring and free monitoring through a 3rd party provider upon request. Moreover, our team continuously monitors our network, power, and cooling systems around the clock to prevent any potential issues from occurring.
Read more about Dedicated Servers
A dedicated hosting is a physical server that's fully independent and separate from any other machines…
When researching various hosting providers and plans to choose from, you will have probably come across…
Gaming servers are specialised computer systems designed to host and run multiplayer games over the…