Enterprise 3CX VOIP
Step into the future of enterprise communications technology, with our premium 3CX VOIP plans.
Find out today why 3CX is perfect for your enterprise communication needs.
Get Started
Enterprise 3CX plans
Choose the best solution for your business. No add-ons, expansion modules or additional licensing considerations. Three simple plans, one powerful communications system. All p
lans include 3CX enterprise license keys.
3CX Lite
The Lite package is great for a small enterprise business and allows up to 16 simultaneous calls. Best for
10 - 50
users.
16 Simultaneous Calls
Enterprise License
Call Centre Features
Sync with Office 365
3CX Medium
Our Medium package supports up to 24 simultaneous calls. Ideal for most SME's. Best for
50 - 250
users.
24 Simultaneous Calls
Enterprise License
Call Centre Features
Sync with Office 365
3CX Large
For the larger business, needing support for up to 48 simultaneous calls. Best for
250 - 1000+
users.
48 Simultaneous Calls
Enterprise License
Call Centre Features
Sync with Office 365

Call us on (0330) 0885790 or +44 131 5412328

Web Conferencing
Start a video or audio conference with your colleagues wherever you are, with WebRTC through the desktop program or the smartphone application.

Call Queueing
Set calling queues so that all of your incoming calls can be routes to specific queues, for your calling agents to pick up and handle appropriately.

Digital Receptionist/IVR
Give your customers the best calling experience possible with a digital receptionist to route incoming calls to the desired call queues.

Call Recording & Reporting
Set your 3CX system to automatically record all incoming and outgoing telephone conversations, and check reporting on all communications in your system.

Statistics & Monitoring
3CX provides detailed statistics on all of your IP PBX's communications in real time – with advanced monitoring and tracking tools to help you understand your system.

Soft-Phone Support
Make or take calls from any computer or smartphone with full softphone support for most devices.

Voicemail Config
Configure your FreePBX system's voicemail to specific messages, voicemail numbers, and more.

Website Live Chat & Talk
Configure 3CX to allow customers to talk with you via instant messages or voice messages, through your website with the free plugin.

Voicemail to Email
Send your saved voicemails straight to your email address inbox with 3CX, and even send voicemail transcripts to fax or email.
The Complete Enterprise VOIP Solution
3CX is the most complete enterprise grade VOIP PBX solution available. No matter how many employees or remote workers you have, 3CX can accommodate you – provisioning new phones is simple. 3CX also helps extend the functionality of your communications system, with a huge range of additional features.
Digital Receptionist
Web conferencing tools
Website live chat & talk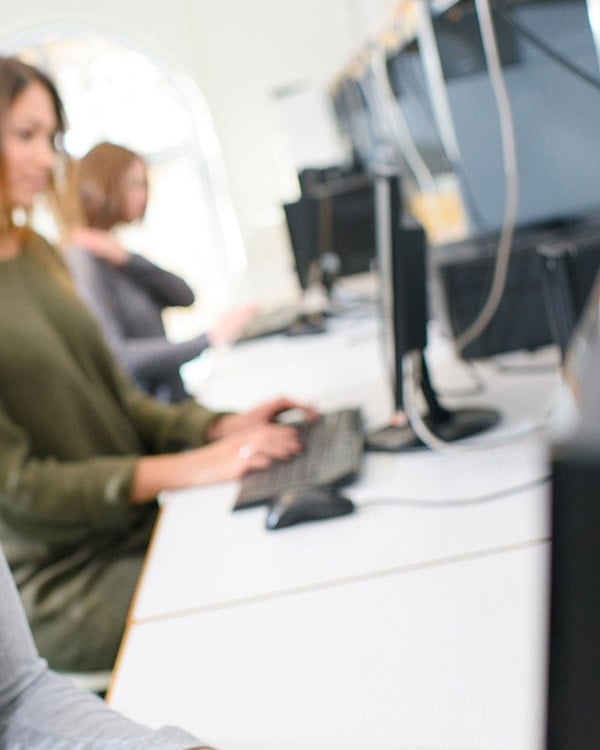 Communicate anywhere in the world
One of the main reasons so many businesses choose 3CX for their communications solution is that you can make or take calls from anywhere in the world, as long as you have an internet connection. Utilising SIP trunking, 3CX allows you to use the official 3CX app from your smartphone to make or take calls to any extension or number, anywhere in the world.
Official Android & iOS applications
Desktop smartphone client
No additional licensing costs for desktops or smartphones