Search Knowledge Base by Keyword
Add SSH Key
Once you have generated your SSH key, you can add it to your UKHost4u account.
Read the steps below to add a public SSH key that can be eventually used for gaining SSH access to your UKHost4u account:
1. Launch the UKHost4u UI and go to the top-right toolbar.

Tap on the Settings button here.
2. The Account Settings frame will expand. Navigate to the SSH Keys section here.
3. After that, click on the public key option and tap on the Add Public Key tab.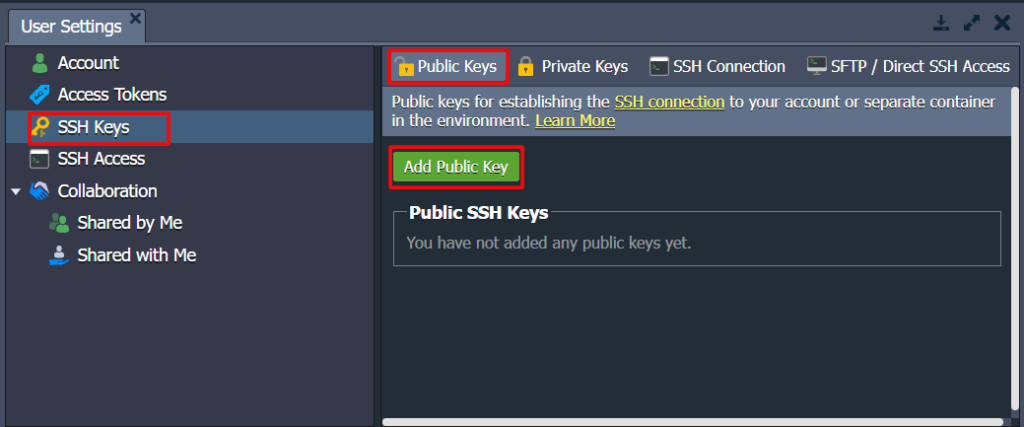 4. Paste the key you copied earlier in the Key input box. The Add Public Key will be auto-filled if your key already has this value. Otherwise, you can also mention your own. Click the Add Key option, when finished.

5. Consequently, the added SSH key will display in the list. You will also get an email notification with all the details on it.

Similarly, you can add multiple keys or remove the unwanted ones with the help of a red-cross button.