Search Knowledge Base by Keyword
Versions Of PHP
UKHost4u supports the following versions of PHP engines in its PHP hosting;
PHP 7.3.3
PHP 7.4.27
PHP 8.0.14
PHP 8.1.1
While creating the environment you can select the version of PHP you need and can conveniently change between them, afterwards using the topology wizard. Follow the workflow;
1. Tap on the 'New Environment' tab on the upper-left corner to launch the Environment Topology wizard.

2. On the wizard, click on the PHP tab and opt for the suitable application server. Click on the PHP drop-down list to choose the version of the PHP engine.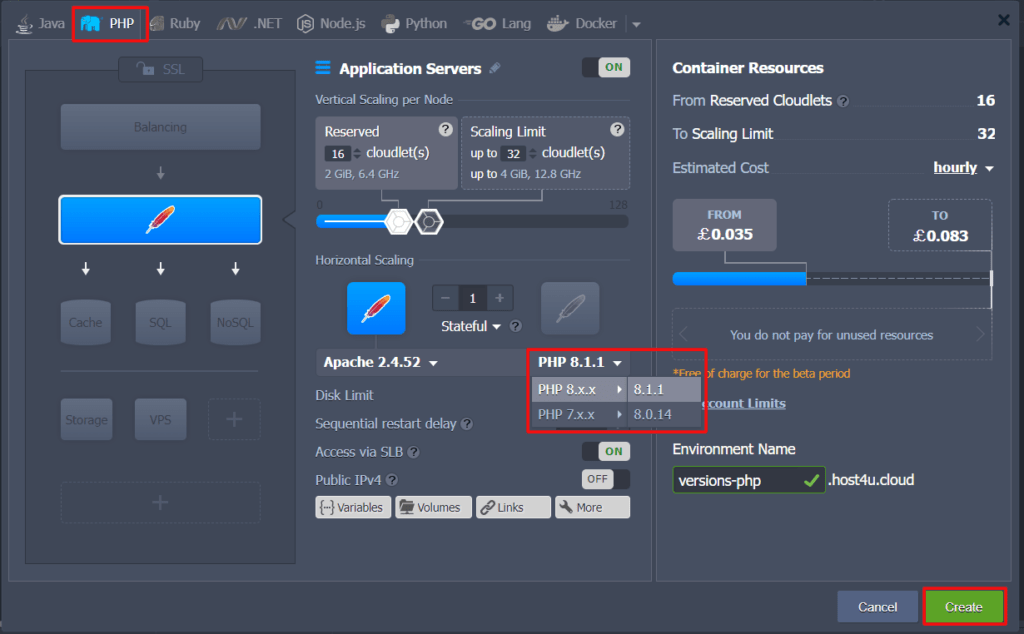 Mention the limits of resources, enter the desired name for your environment, and finally click on the create button to create a new environment.
3. If you want to modify the version of PHP for a pre-existing environment then tap on the Redeployed Container next to the suitable layer.

4. Inside the tag list, choose your required version of the engine.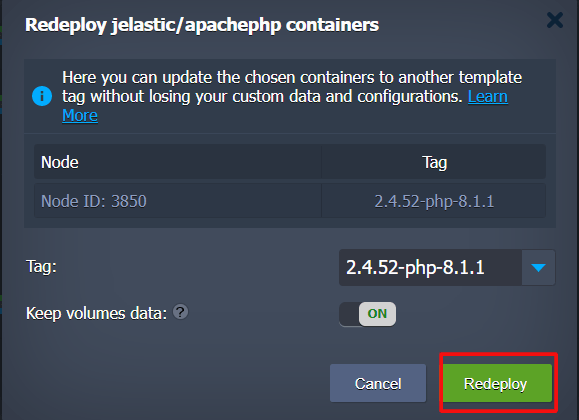 To affirm the changes, click on the Redeploy tab.