Search Knowledge Base by Keyword
How To Cancel My Domain Name?
If you don't wish to renew your domain you'll simply need to disable the auto-renew for this particular domain.
Once a domain name has expired, we have to void an invoice that has already been generated on your behalf. Do let us know if that is the case.
To disable the automatic renewal of an active domain name, you must first log into your billing account here.

If you are unsure of the password then please use the Forgot Password button to reset it.
Once logged in please navigate to the "My Domains" page, either from the "Domains" top menu or the button on the main page you see as soon as you log in.
Click on the Allen key icon to the far right of the domain in question. On the page that appears there is a menu called "Manage" and then "Auto Renew".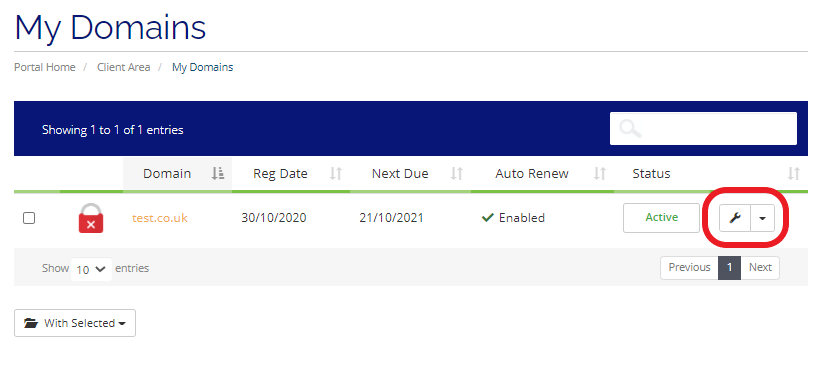 If you click on the dropdown list, simply select "Auto Renewal Status".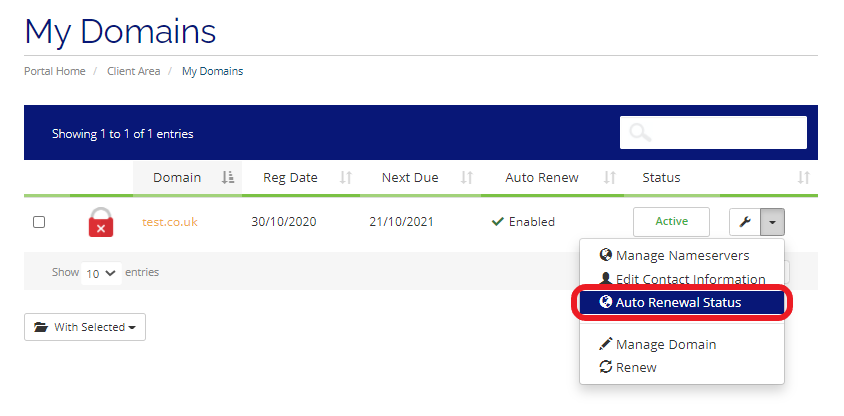 Click on that and then the big red "Disable Auto Renew" button.

If you have a PayPal subscription or Direct Debit set up, be sure sure to cancel that immediately to prevent funds from being sent in the future.
That's it. If you have any questions or need further assistance please feel free to contact our Support Team via live chat or ticket.