How to create a subdomain in cPanel
Subdomains are subsections of your main website that can exist as separate websites, without requiring a separate domain name. An example of a subdomain would be blog.ukhost4u.com and www.ukhost4u.com/blog.
First, navigate to the Subdomains icon in cPanel as shown below: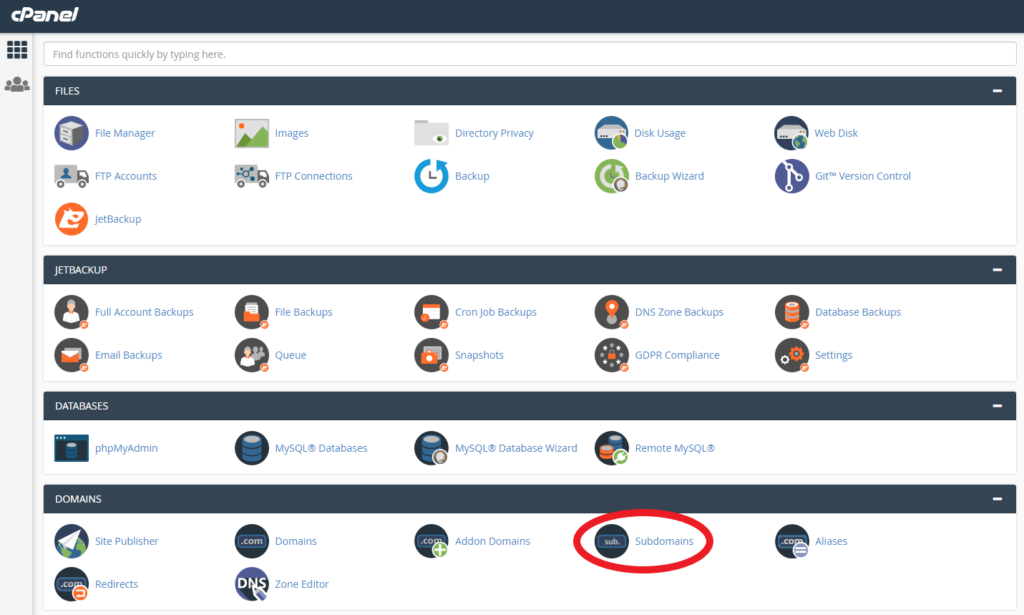 You'll now see a screen where you can enter the details for the new subdomain that you wish to create.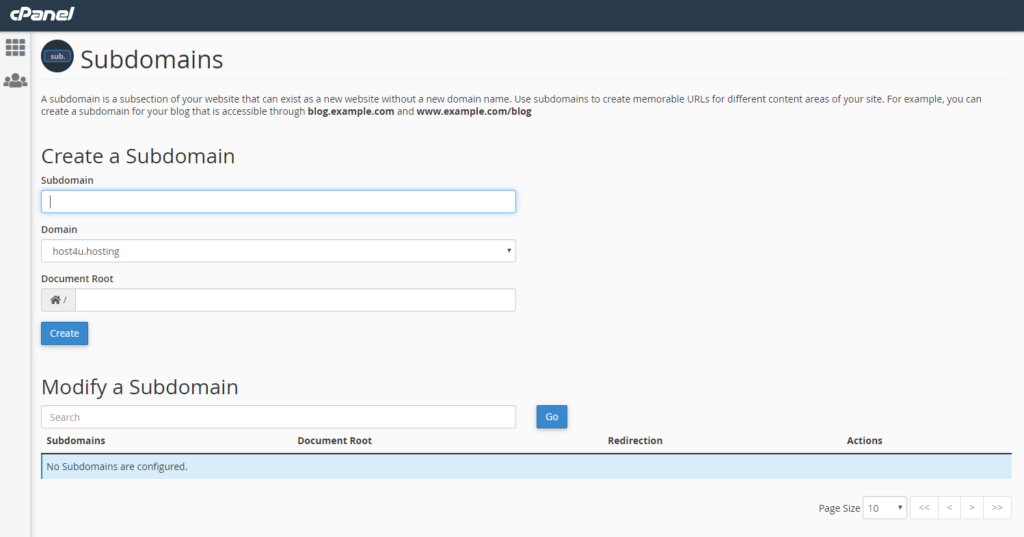 First you need to enter the name of your subdomain, for example blog.
Next, choose the domain that you wish to host this subdomain on.
Finally, choose the document root, or you can leave this and it will automatically fill.
You can now click Create to finish creating your new subdomain.