Search Knowledge Base by Keyword
How to Remove a Domain in cPanel
When the user wants do not wish to continue his domain, he needs to remove the domain. We can avail, this feature from cPanel
If you're ending a project, shutting down a business, or selling a domain name, you may find that you need to remove it from your hosting account.
Note: You should make sure to take full backups of any related content before removing domains.
First, login to cPanel.
Now navigate to Domains.

You'll now see a list of domain names associated with your hosting account.

Click Manage beside the domain name you wish to cancel.

Now to remove the domain, just scroll down and click Remove Domain.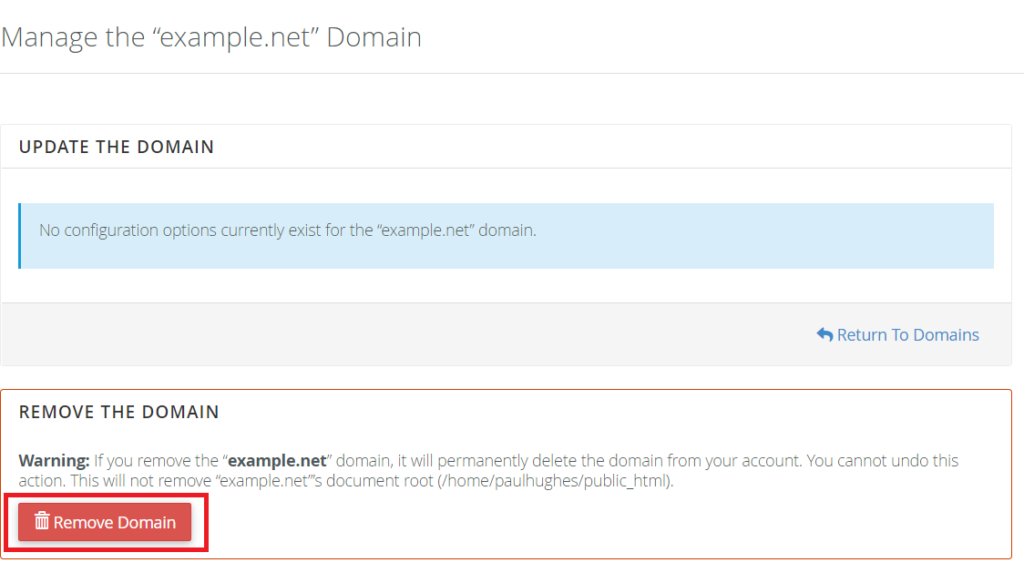 Your domain will now be removed from your hosting account!