Search Knowledge Base by Keyword
How to create an Addon Domain in cPanel
For every hosting plan, user can have more than one domain name at a time and thus it is possible for the user to host more websites without purchasing a new hosting plan and thus we call it as Addon Domain
An Addon Domain is a domain that has been added to a hosting account, in addition to the primary domain name associated with the hosting account.
Addom Domains are typically used when you need to add an additional domain to your hosting plan.
First, login to cPanel and find the Addon Domains icon as shown below.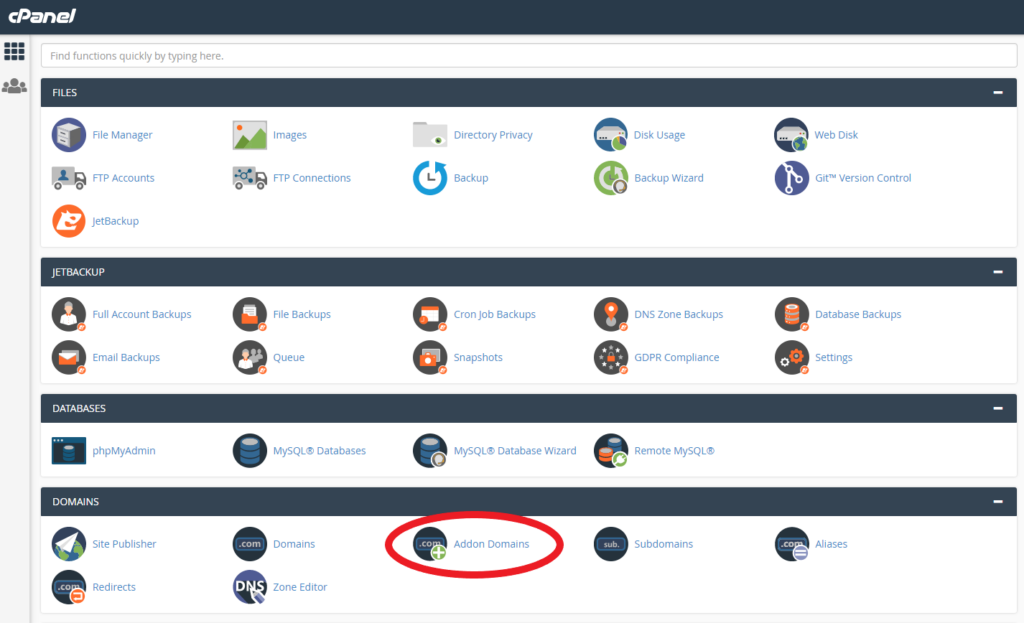 Now you'll be presented with a form where you can enter the details for the addon domain to be added to your account.

Once you've entered the domain name, you can usually leave the Subdomain and Document Root field blank, as these will be automatically populated.
Finally, click Add Domain to finish adding the domain to your hosting account.