Search Knowledge Base by Keyword
How DNS Work And How To Edit DNS Record In cPanel
When the user registers a domain, then the control panel called Domain Control Panel is assigned to the registrar.
In this control panel, user can specify the name servers of the domain, renew the domain name, change contact details of the domain etc. These servers are specified in the domain control panel are known as the authoritative name servers of the domain. These authoritative name servers has a zone file which will be present in DNS records.
Users using name servers can easily modify DNS zone file or DNS records within cPanel
DNS records are used to specify where your website, or areas of your website, should load from on the internet. There are a number of scenarios where you may need to edit your DNS records – for example if you need to redirect your mail to a different provider, set a subdomain to load from a different location, or to set up Google verification.
First, we need to login to cPanel.
Once logged in, go to the Zone Editor.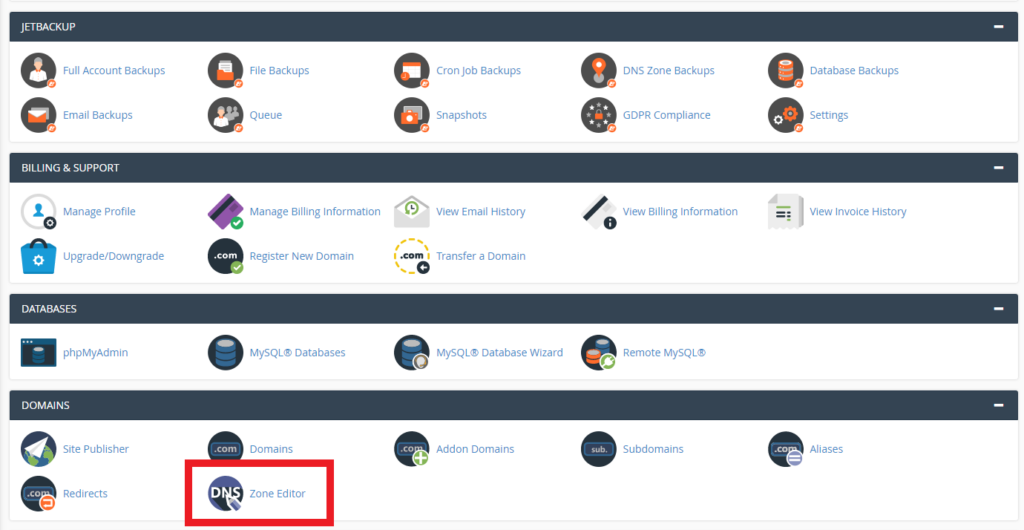 Now click Manage beside the domain name that you wish to edit the DNS records for.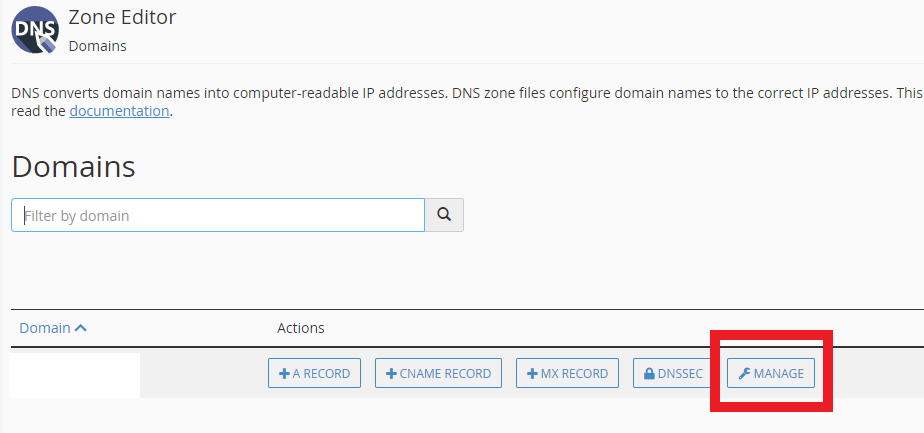 You'll now be presented with a list of your DNS records for this domain name.

To edit any DNS record, just click Edit to edit the DNS record, and then click Save to save any changes.