How to add a DNS record in cPanel
DNS records are used to specify where your website, or areas of your website, should load from on the internet. There are a number of scenarios where you may need to add a DNS record – for example if you need to redirect your mail to a different provider, set a subdomain to load from a different location, or to set up Google verification.
First, we need to login to cPanel.
Once logged in, go to the Zone Editor.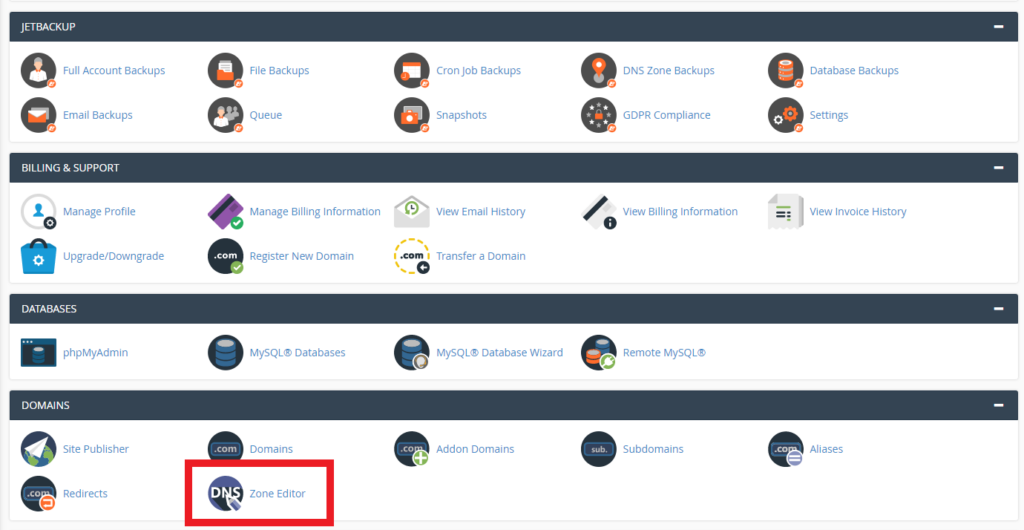 You can now click Manage to add a DNS record, or add from the most common records (A, CNAME, and MX records).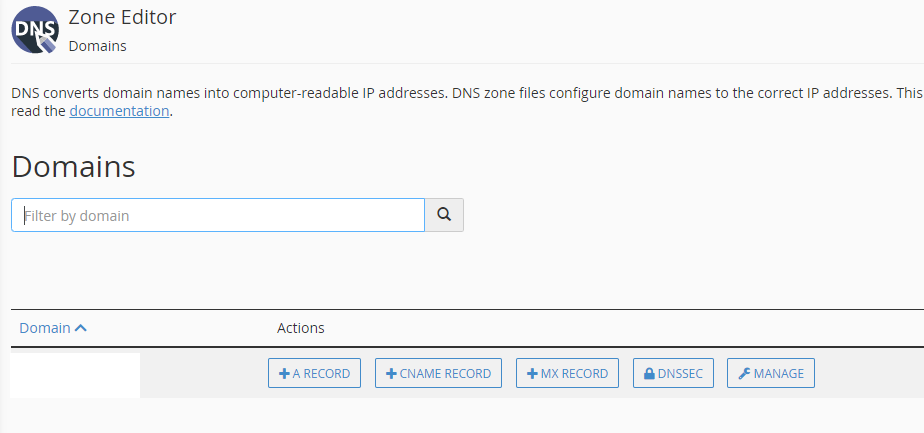 Now click Add Record to begin adding a record. You'll be prompted to choose the type of record you wish to add, as well as the values for the DNS record.

Once you're done creating the record, click Add Record to finish adding the new DNS record.