Search Knowledge Base by Keyword
How To Login In To WHM
Web Hosting Manager is an administrative dashboard that gives access to multiple cPanel based websites.
Below are the steps to log in to WHM –
Navigate to the WHM login page, which will be your VPS/Dedicated Server's hostname, followed by:2087.
For example:
https://dedicated.ukhost4u.com:2087
Note: You can also access WHM by entering the server's IP address followed by:2087.
2. User will now be presented with the login screen for WHM where you can enter your username and password (which will have been provided to you when you initially ordered your plan).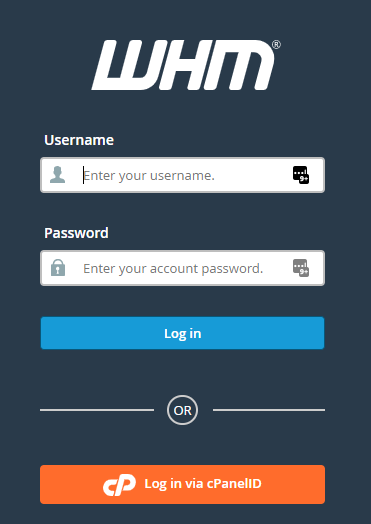 3. Enter the login details and click login to log in to WHM.
4. Once the user is able to login with valid credentials. Below page will be shown as WHM Home Page