The Top 5 Ecommerce Platforms For 2018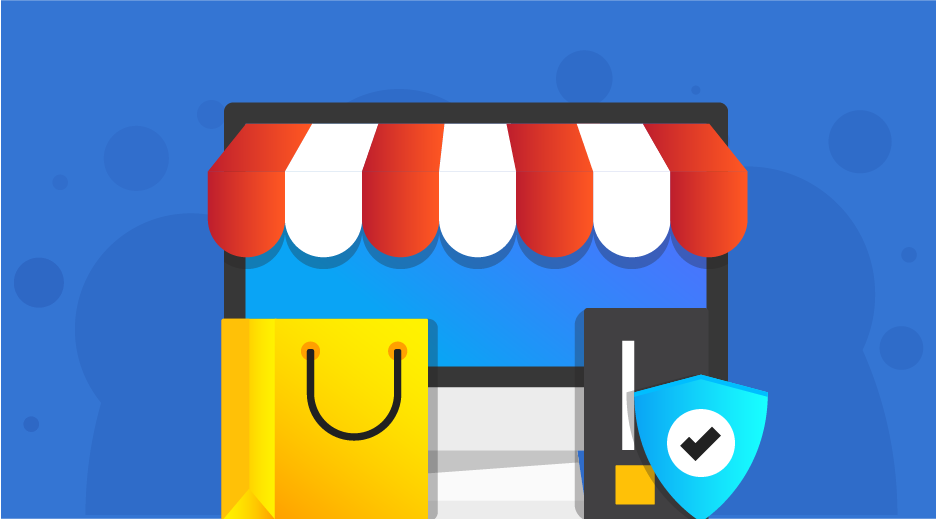 When starting an Ecommerce website, the options are seemingly endless – as the online economy grows, so does the options for platforms. Each platform has it's pros and cons depending on the type of ecommerce website you're hosting, and some platforms provide a more suitable solution over other platforms.
To help you decide the right Ecommerce platform for you in 2018, we've compiled a list of the top 5 Ecommerce platforms for the upcoming year.
Magento
Magento has emerged as the most popular Ecommerce platform, accounting for nearly 20% of the market share.
Arguably the most powerful Ecommerce platform available, Magento offers a lot of flexibility and control over how your website looks and functions. Featuring hundreds of extensions and themes, Magento allows for a highly customizable experience however this does come with a higher price tag than many competitor Ecommerce platforms.
Magento has two versions –
Open Source is the free, open source option for small and medium businesses. This is a low-cost entry option for Magento however it does require self-hosting.
Magento Commerce is the cloud hosted enterprise solution, with an extensive range of features at a higher price tag such as:
Promotions and Pricing
Search Engine Optimisation
Site and Content Management
Catalog Management
Catalog Browsing
Product Browsing
Checkout and Payments
Order Management and Customer Service
Customer Accounts & Loyalty
Support for Global Sites
Pros:
Complete flexibility and control over your website
An integrated marketplace offering hundreds of themes and extensions
A fantastic support team – The Magento Solution Partner Program
Free community version
Cons:
The enterprise solution is one of the most expensive on the market
Installation and set up is difficult and time consuming
Hosting is required for the open source version
Maintenance for your Magento system can be expensive
Verdict: If you have a large budget dedicated to creating a professional, enterprise Ecommerce presence then Magento can be a good choice for your business. If you have a limited budget or time schedule, then you may be better suited to one of the alternatives listed here.
Shopify
Shopify is currently one of the most popular, if not the most popular ecommerce platform in the UK. This can be partly accredited to the easy set up and customization of their platform.
Providing an extensive range of themes, extensions and applications, Shopify allows anyone to create a professional-looking Ecommerce website with no coding or development knowledge.
Here are Shopify's main features:
Unlimited number of products
Full Website and blog using your own domain name
Integrated payment solution
Free SSL certificate
24/7 support
Discount codes
Can also sell offline via Shopify POS
Ability to set-up a Facebook store
Large range of shipping apps
Sync inventory and orders across sales channels (e.g. Amazon, eBay, etc.)
Pros:
14-day free trial
Many apps and themes to choose from
Easy to use setup and customization
Cloud-based solution means you don't need hosting
Cons:
Some of the features are simpler than other Ecommerce platforms
Can be quite expensive
Less flexibility in terms of customization and migration
Verdict: Shopify is a great choice for an entry level Ecommerce website if you have no prior coding experience, and the 14-day free trial is a great opportunity to try it out and see what you think. While it may not have the tools necessary for a larger enterprise environment, it is an attractive option for small to medium Ecommerce websites.
Woocommerce
Woocommerce is a WordPress-based Ecommerce platform which powers a large percentage of the top Ecommerce websites.
Essentially a WordPress plugin, Woocommerce is free and seamlessly integrated into the popular blogging platform.
As Woocommerce requires WordPress, it won't be suitable for everyone, and it does take a bit more work to install and configure than other platforms – but it compensates by offering a staggering range of options and customization.
Here are some of the primary features:
Built on WordPress which runs 26% of the web.
Seamlessly integrates commerce with content.
Only add the options you want.
Use it to sell anything (physical products and digital downloads to subscriptions, content and even appointments)
Add unlimited products and users
Take unlimited orders
More than 400 official extensions
Edit any part of your site
Built-in blogging
Embed products, checkout and more on any page
Pros:
WordPress integration helps with content marketing
It's free and open source
The largest range of themes and plugins to choose from
Easy set up and customization
Cons:
Set up is not as quick as some other Ecommerce platforms and does require some technical knowledge
Hosting is not included, so you will need to set that up yourself
Extensions are paid, which can add up in monthly fees
Lacking in support options
Verdict: For WordPress websites, Woocommerce is your go-to Ecommerce choice. For websites not based on WordPress however, you may want to look elsewhere.
Prestashop
Prestashop is a free, open-source Ecommerce solution that has gained significant traction in the last few years. Started by students in Paris, it's quickly grown to become one of the most popular Ecommerce platforms available.
Similar to other platforms, Prestashop has two versions: cloud based, or self-hosted. Self hosted allows for full control over the technical aspects of your store, while cloud based provides a more simple and streamlined service.
Here are some of the primary features:
Quickly create products to sell online
Choose which message to display for out-of-stock items
Track the inventory of each product
Configure the shipping methods
Add a product search box in your 404 error pages
Configure the one page checkout
Allow your customers to quickly create an account
Configure taxes depending on the locations
Configure coupons
Connect your store to social networks
Pros:
Easy installation and configuration
Support for up to 60 languages
Active community and support
Cons:
Addons can be very expensive
Technical support is a paid addon
Lacking in scalability or polish
Verdict: Prestashop is worth considering for anyone looking for a powerful, cheap Ecommerce solution, however it's important to bear in mind the lack of experienced technical support and the paid addons.
Opencart
Opencart began as a Perl-based Ecommerce tool in the early 2000's, and has since evolved into the powerful PHP-driven Ecommerce platform.
Renowned for it's easy set up and huge community, Opencart is a free, open-source solution suitable for any Ecommerce website.
Pros:
Lightweight, fast, and powerful
Free (with no hidden charges)
Huge range of extensions for any feature
Cons:
Opencart can be difficult to customize
Not ideal for scaling
Verdict: Opencart is a great option for anyone with technical experience looking for a cost effective Ecommerce solution. If you are lacking in technical support however, you may want to look elsewhere.
---
Looking to host your Ecommerce website? Well, look no further.
Our Enterprise SSD Hosting packages offer superb resources, at unbeatable prices – with enterprise level support and SSD storage to boot!
Contact us today to see what UKHost4u can do for you!