Advantages & possible disadvantages of dedicated web hosting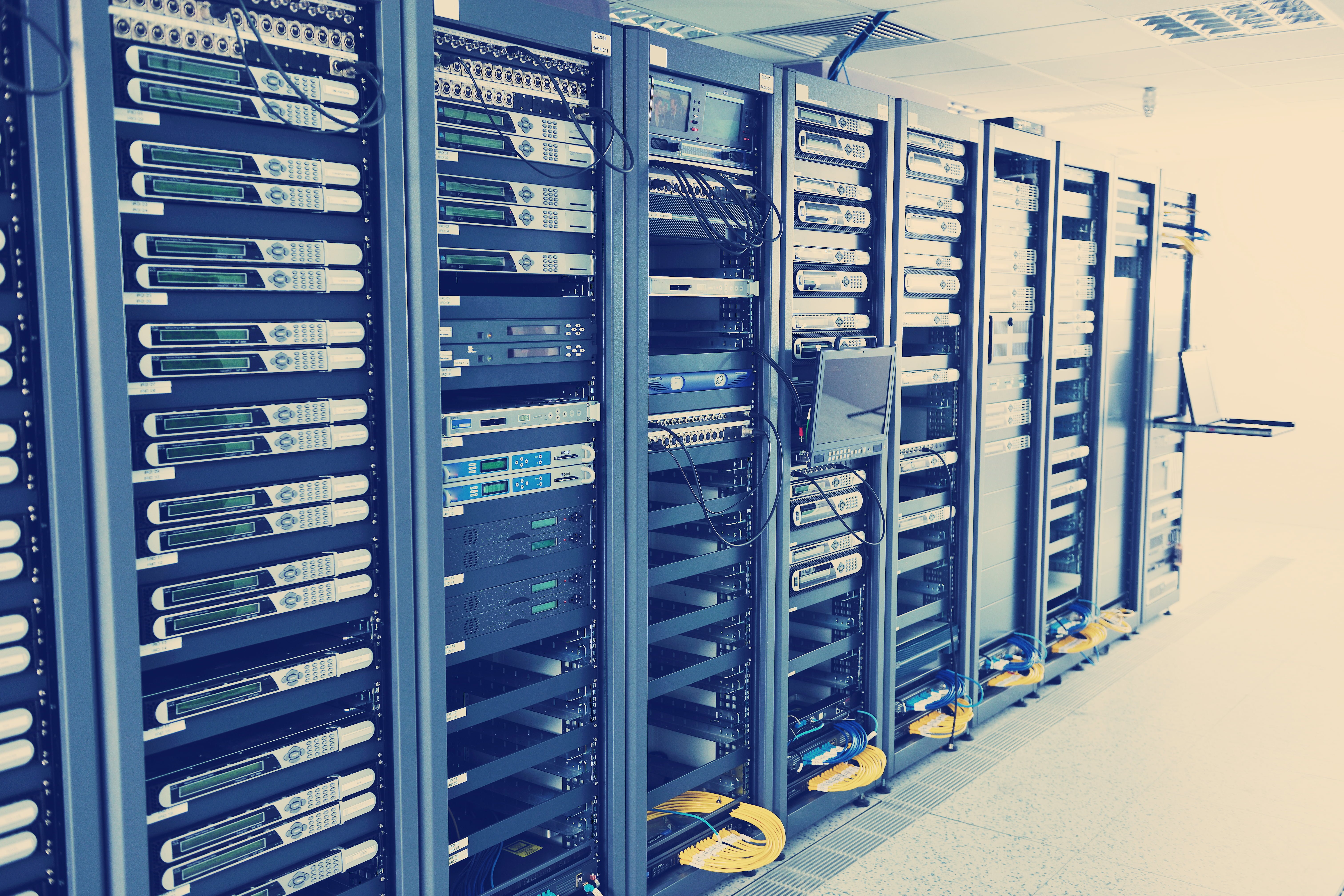 Table of Content
How does dedicated hosting work?
Advantages of dedicated web hosting
Possible disadvantages of dedicated web hosting
When should you choose a dedicated web hosting?
---
What is Dedicated Hosting?
A dedicated hosting is a physical server that's fully independent and separate from any other machines.
Each dedicated server has its own physical hardware fitted in a server rack. A root access is provided to the customer renting the dedicated server. Every server has its own operating system, memory, storage space, processor, and network connection.
Unlike shared hosting, there's no sharing of resources or hardware with dedicated servers. Each server is individual and separated from other customers, with their own dedicated space in the data centre (or DC).
With a dedicated server you have full control over every aspect of the configuration. From the hardware that the system is built with, right down to the operating system it runs on.
The dedicated servers are often custom built to meet the customer specifications. Although it's common to see more standard configurations to choose from.
There are many scenarios which would require a dedicated server, due to the greater control and performance provided. Larger businesses with traffic-heavy websites and resource-intensive applications will very often choose a dedicated server, since other options are unlikely to meet their requirements.
As performance is best on a dedicated server, many developers and organisations will choose these plans.
How does dedicated hosting work?
To start with dedicated hosting, you will first need to select a hosting plan from a web hosting provider that offers this service.
When you're selecting a dedicated hosting plan, you're essentially choosing the specifications of the server you're going to use.
Just like PCs used at home and in the office, dedicated servers come with different hardware specifications. You get to choose the type and number of CPUs, the amount of RAM, as well as the type and capacity of the attached hard drives.
Obviously, the more powerful your server is, the more it will cost each month.
Which server configuration is right for you will depend mainly on what you intend to use the server for.
If you're going to host several highly popular websites or online applications that are used by hundreds of people at the same time. You will need a more powerful server to handle the related workload.
If you're unsure of which server is the right for you, feel free to contact our sales staff to help you make the right choice. Simply click on the button on the bottom right of your screen "Chat with an agent".
When starting with dedicated servers, you'll need to choose operating system. Most providers offer several versions of Linux and Windows Server to choose from.
Your full administrator access to your server will allow you to install and run any compatible software. You'll also be able to make the needed changes to the operating system's configuration.
Most hosting companies also give you access to your choice of cPanel or Plesk control panels. Which you can install on your server. These control panels are used on web servers to easily configure and manage websites. And also their associated features such as email.
Advantages of dedicated Web Hosting
Total control of server hardware
When you use dedicated hosting, you're leasing an entire physical server from your hosting provider. This server is available to you only and not shared with anyone else.
This allows you to make full use of your server's hardware resources (CPU, RAM, storage space) for your website and online applications.
Choice of operating system
You get to select which operating system will power your server, which can be one of the Linux distributions or a version of Windows Server.
You also get full control over the operating system, including root or administrator privileges. This enables you to install any software required for your project.
Greater security
One of the downsides of shared hosting services is that if one website on a server is compromised by malware or hackers. The security breach could affect all other hosting clients that are using the same server.
This isn't the case with a dedicated server. As only you have access to it and the only websites that are hosted on the server are your own.
Enhance security is particularly important if you run a website that stores personal information belonging to customers or processes online purchases, such as an e-commerce site.
Improved performance
Another big advantage of having an entire server for your exclusive use is that your website will likely show better performance. Such as faster page load times.
Websites hosted on shared servers may experience slowdowns, as there are dozens of sites hosted on the same server. A few of them could easily use more than their fair share of server resources if they start receiving a large number of visitors.
A website that loads fast and doesn't experience technical glitches is important if you want to provide a good user experience. It also has many search engine optimization (SEO) benefits, as Google ranks websites that load fast higher than slower ones.
Possible disadvantages of dedicated web hosting
Complexity
With dedicated hosting, you'll have full control over the server's operating system. You can configure it to match your specific needs.
Setting up your web server will require at least some basic knowledge of servers and networking. It will also be your responsibility to make any needed software upgrades to keep your server secure.
Even though using a dedicated server may appear a bit complex at first. Anyone comfortable with technology can figure it out.
Hosting companies provide a variety of free tutorials and help resources. They explain how to set up your web server so that it's ready to host your website.
More expensive
Even the cheapest dedicated server solution can cost at least ten times what you would pay for shared hosting. The higher price is due to the fact that you'll be assigned an entire physical server for your use only. And you will not be sharing the hardware with anyone.
While it's true that the prices for dedicated hosting are higher, the superior performance and reliability make them worth it. Especially if you're trying to build an online business.
Furthermore, increased competition in the industry has resulted in the prices of dedicated hosting being a lot lower now compared to just a few years ago.
When should you choose a Dedicated Web Hosting?
For many larger businesses, developers, or organisations, a dedicated server can be the only feasible option – for a variety of reasons.
If you need a high level of performance for your website or application. You may want to choose a dedicated server. A dedicated server allows you to choose the most powerful hardware for your machine. Benefit from the fastest speeds without having to share resources with other customers.
Dedicated servers are also a great choice for massive amounts of traffic requiring lots of bandwidth,. Other hosting plans often simply don't have the resources required to host large amounts of website visitors without losing performance.
If you don't need the maximum performance and the best hardware. If your website isn't attracting millions of visitors, you probably don't need a dedicated server.
---
Conclusion
Dedicated hosting provides you with a full physical server that you can use for your projects. It is ideal for those who need a very powerful, secure and robust hosting solution.
Dedicated hosting is the most advanced and powerful hosting solution you'll find on the market today. It provides you with maximum reliability, flexibility and security. As it allows you to rent an entire physical server from the hosting provider. And it won't be shared with any other customers.
This hosting solution is often used by larger businesses, as well as anybody else who is building a website that requires a lot of server resources to operate.
UKHost4u provides a variety of web hosting solutions to businesses and individuals. Have a look at our UK dedicated servers.
We have several dedicated hosting plans to choose from, ensuring that everyone who needs a powerful and reliable hosting solution can find a server that meets both their needs and their budget.
For more information on our dedicated hosting products, you can get in touch with our sales team by phone, email and live chat on our website!