Best SEO Plugins for WordPress – 2021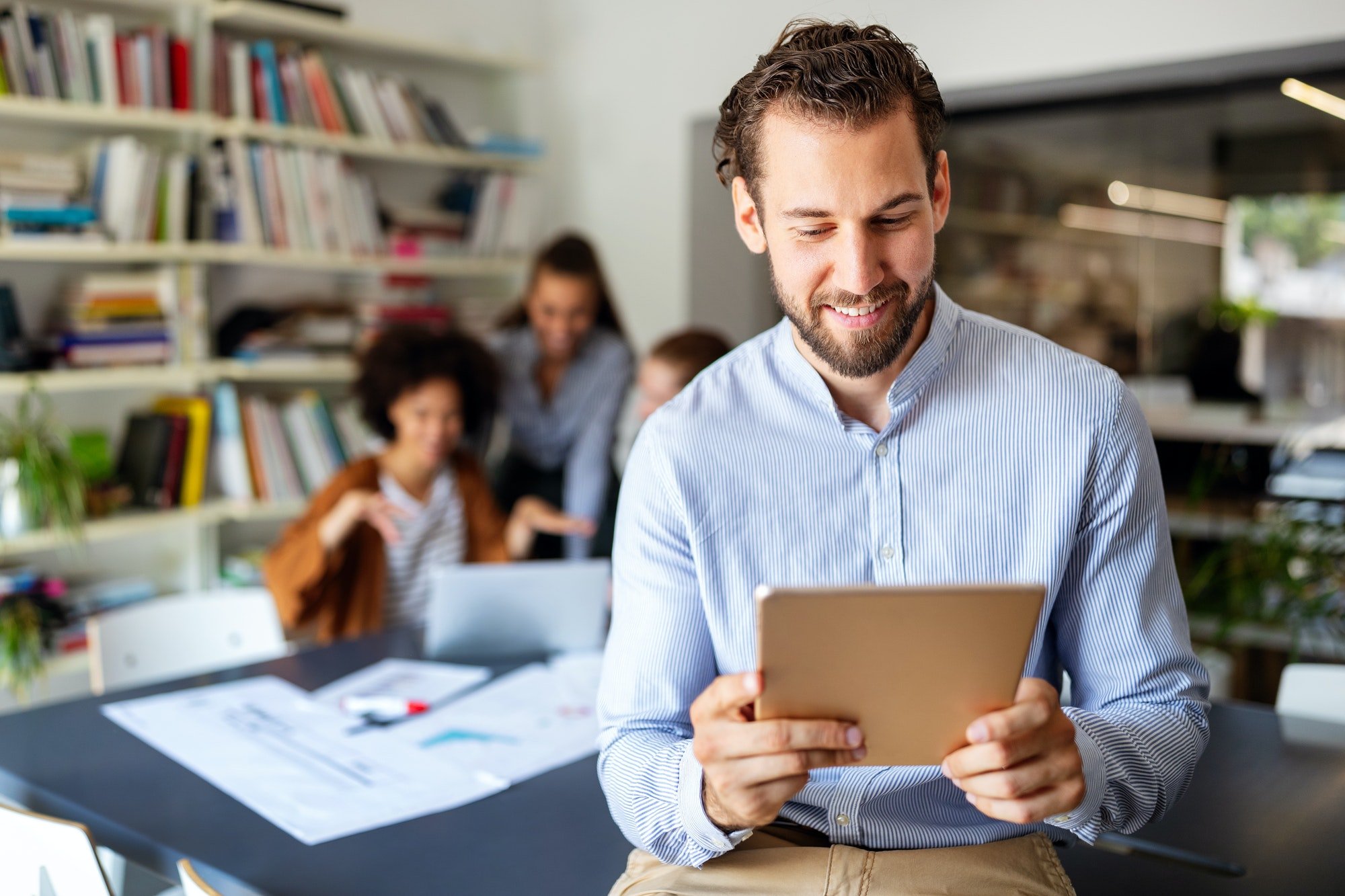 If you host a website then you probably already know that search engines are a major source of traffic for most websites on the internet. Since so many of your website visitors will be discovering you by the use of search engines, it's important to try and optimize your website so that it can rank higher in these search results.
While WordPress is one of the most popular and user-friendly website platforms around, learning how to improve your website's Search Engine Optimization, or SEO, can be confusing! There are a huge variety of plugins and tools available to help your SEO efforts, and you may be wondering – where do I start?
In this article we're going to share some of the best WordPress SEO plugins and tools that you can use to more easily optimize your website. Many of these tools do offer similar functionalities, so we will also explain which ones are the best for specific use-cases.

Yoast SEO
Yoast SEO is one of the most popular SEO plugins in the world, and it's easy to see why. It comes loaded with fantastic features out of the box to help you easily produce search-engine-friendly content, without lots of extra work. This is our favourite SEO plugin that we use on a daily basis for our content.
It provides a tool for you to easily add SEO meta data to your posts and pages, such as focus keywords, meta descriptions, canonical URLs and more. Users can also see how their content will appear on search engines with Yoast's snippet preview.
Alongside this, Yoast SEO also provides a handy readability analysis tool which helps you make your posts more reader-friendly with practical suggestions for text improvements, as well as SEO analysis to ensure your text is SEO-friendly and uses the right keywords.
Another useful feature included with this plugin is the generation of XML sitemaps for all of your website content, which allows search engines to crawl your website more easily.
You also have total control over your WordPress site's breadcrumbs with Yoast. The breadcrumbs, which is the text at the top of the page indicating where the user is on the site, is completely customizable.
Overall Yoast is excellent at simplifying some of the most important steps of the SEO process, while giving you great user-friendly tools to help optimize your WordPress website's content for search engines.
Pricing: Free.
The Premium version includes advanced functionality such as content insights, a redirect manager, and internal linking suggestions. The premium version of this plugin starts at $89 per year for one website.

All-in-one SEO
All-in-one SEO (AIOSEO), as the name suggests, is an SEO plugin for WordPress bundled with a ton of useful features and tools. Many consider this plugin to be a decent alternative to Yoast, as it provides many of the same features and functionalities.
For beginners this plugin is ideal as you don't need to worry about configuring any complicated settings – it works well out of the box. It automatically generates meta tags for your content, and optimizes your titles for all search engines. It also provides XML sitemap support for Google and Bing, as well as image sitemaps and RSS sitemaps. Advanced users are also catered to here though, with all settings and features being customizable at any time.
Similarly to Yoast, AIOSEO provides an on-page SEO checklist and analysis tool, allowing you to easily add meta content to your posts. Here you can add titles, meta descriptions, focus keyphrases, and more. These fields also allow you to use dynamic values for titles and descriptions, meaning you don't need to manually update a post just to change SEO titles.
AIOSEO also includes a useful social media integration to add Open Graph metadata – meaning you can choose which thumbnail you want to show when your pages are shared on social media platforms.
This plugin is also one of the few to offer SEO integration with e-Commerce sites such as WooCommerce, with handy features such as product image SEO, individual product page optimizations, and dynamic optimizations.
All-in-one-SEO is perhaps the most beginner-friendly WordPress SEO plugin on the market, while also providing comprehensive features with a support for plenty of customization. It works great with all types of websites and eliminates the need to install multiple SEO plugins.
Pricing: Free.
The premium version of this plugin gives you access to a wealth of more advanced features and premium support for unlimited keywords, and starts at $49.50 per year.

Rankmath
Rankmath is another hugely popular WordPress SEO plugin that stands toe-to-toe with plugins like Yoast and All-in-one-SEO. This tool saves you lots of time while optimizing your website's content for search engines and social media.
Initial setup and configuration with Rankmath is a breeze, as it includes an intuitive setup wizard that also lets you import data from other SEO plugins. Managing all other features like meta titles, descriptions, and Open Graph data is just as easy!
There are lots of other useful features to help you stay ahead of your competitors like Google Search Console integration, Google Keyword Rankings, and templated configuration of Google Schema Markup. Rankmath keeps all of these tools at your fingertips and you'll never have to leave the WordPress dashboard.
Some additional features are also included here that aren't always found in the other SEO plugins such as redirections and 404 monitoring, allowing you to resolve errors before they become a problem.
Perhaps the best part of this plugin is that it's been optimized for speed. It's extremely fast and lightweight, with a module-based system that enables you to only choose the features you need so that you won't slow down the website with unnecessary features.
Price: Free.
The premium version of Rankmath starts at $59 per year and includes some extra features like support for unlimited websites, tracking for 500 keywords, and 24/7 support.

W3 Total Cache
With over 40% of website users reporting abandoning a website that took over 3 seconds to load, it's apparent that the speed of your website has a huge impact on your business. Google considers website speed as an SEO ranking factor, but there's a good chance that a slow website will also be a deal-breaker for your potential customers!
Caching is the process of storing copies of files in a system cache, which then allows website visitors to access this data more quickly than downloading directly from the server for each webpage. In short, caching makes a website much faster.
W3 Total Cache helps to significantly improve your website's speed through a range of various caching techniques. W3 minifies code like HTML, CSS, and Javascript so that web pages can be loaded much more quickly. It also leverages features like Content Delivery Network (CDN) integration to further increase website speed.
If you manage lots of content on your website like videos, images, and gifs, then this plugin is an excellent way to increase your website's speed and in turn, benefit your SEO efforts.
Pricing: Free

Redirection
To round off this list we're going to go over a plugin used for a very specific purpose – Redirection.
Broken links can not only affect your website's SEO, it can also create a bad experience for your website users. There are multiple ways of fixing broken links on WordPress, however the Redirection plugin is the fastest and easiest way of doing so.
When you identify broken links it's a good idea to point users to the correct link, or remove the incorrect link. Redirection helps you fix 404 errors and broken links by allowing you to set up SEO-friendly redirects for your WordPress site.
Whether your site has hundreds of links or thousands, Redirection makes it easy to handle all 301 redirects, 404 errors, and HTTP headers. You can do all this straight from the WordPress dashboard, without any knowledge of web servers like Apache. This tool can also be configured to monitor for changes in permalinks and then automatically create a redirect for the new URL.
Pricing: Free
---
Conclusion
There are dozens of different SEO plugins for WordPress available today, and there's no clear winner – each plugin differs in terms of features, functionality, and intended usage. You should always research the options thoroughly and identify your requirements before making a choice. We hope this list gives you a better understanding of some of the most popular SEO plugins for WordPress, and what they're used for.
At UKHost4u we offer a variety of WordPress Hosting plans to suit any type of website or business, designed to give the best performance possible. Check out our website for more information!