Business Update: UKHost4u Launches New Cloud Solutions
Finally, it's official and we are very excited to announce today we are launching the UKHost4u Cloud Solutions.
Here's a quick outline so you can navigate easily in this article:
What are UKHost4u Cloud Solutions?
As a Platform-as-a-Service for your web site, UKHost4u Cloud Solutions will allow you to create, run, deploy and easily manage all of your web sites and applications.
With our advanced platform you can simplify and automate your Cloud Infrastructure. You will be able to manage all of your developments and applications under a single interface.
Build and Designed for Fast Deployment & Easy Management
With UKHost4u's Cloud Solutions Platform you can create and deploy all of your sites and applications easily, with auto-scaling and high-availability.
Cloud Made Easy
Simple, easy to use environment building tool, supporting one click deployments of load balancers, web servers and databases.
Deploy from Docker Hub, integrate with Git/SVN, or simply use SSH/FTP. Our platform provides all of your development needs.
Single click deployment of Java, PHP, Ruby, Node.JS, Python or Go with a choice of servers to run them on.
We manage the infrastructure so you can focus on your project. SSL certificates, SLAs and backups as standard.
Designed for Growth
Only pay for what you use, with the ability to expand your environment as your project grows.
High availability with automatic vertical and horizontal scaling based on server load.
Add multiple projects under a single environment and assign access rights to your team members as you see fit.
Easy to deploy and simple to scale – with all of the latest technologies to support you. Maximize availability with zero downtime deployments.
Application Marketplace
Ready to go applications, tools and services – all preconfigured by industry specialists ready for production use.
Designed for developers who want to spend less time understanding complex configurations and more time on their client's projects.
Support for Clustered and Scalable environments spanning multiple nodes, technologies and applications.
Build and test an application in a matter of minutes, with the option to try a range of different products quickly and easily.
What are the benefits of UKHost4u Cloud Solutions?
High-Scalability
Clients are free to have as much (or as little traffic) as they want. Their hosting environment can scale up to handle thousands of concurrent visitors, or scale down during quiet period. This means less worry for websites with irregular traffic, and decreased costs since they don't have to pay high fixed server costs to account for peak traffic.
High-Availability
Access high-availability thanks to automatic vertical and horizontal scaling based on server load. Set up alerts and rules easily directly from your dashboard to manage your sites and applications automatically.
Performance
People visiting websites hosted on servers within the UKHost4u Cloud Solutions platform will experienced solid performance. Assuming the application code is not terribly bloated, the website will always load fast. This speed is solid no matter how many visitors are on the server at the same time. There are virtually no slowdowns, ever.
Reliability
Websites hosted on Jelastic-managed servers are theoretically always up, and always available. No slowdowns, no service interruptions, no error 500's…no interruptions at all! By default, Jelastic hosting environments are all high-availability (HA) with load balancers and multiple servers in cluster configuration to handle heavy load.
Pay-Per-Use Pricing
As you can see on the image below, with UKHost4u's pay-per-use pricing, you only pay for your real consumption, not for a limit you rarely reach.
With our solution you only pay based on the Cloudlets you use hourly.
Assuming the savings in cost is passed down from their web host, clients can save money by paying only for the resources used. It's also a matter of cost savings since their website is always up and available during peak traffic times.
What are UKHost4u Cloud Solutions Features?
Independent Infrastructure
Using our application platform your setup is fully isolated, meaning you're not affected by other users which can be the case with other hosting services. Each service you deploy, be it Apache or MySQL, is individual and customised exclusively for your needs.
Built to Scale
We have designed the platform to have a high level of redundancy with processing and data storage separated onto different hardware. Furthermore there is the ability to migrate environments to new hardware with zero downtime.
Clustered Environments
Automatically deploy a range of services within a clustered environment. For example, WordPress can be deployed with multiple web servers, behind one or more load balancers, connected to a database cluster with shared storage, to provide the ultimate scalability and redundancy.
Application Marketplace
If you don't want to build your application manually, we have a large marketplace of pre-designed templates which can be deployed in minutes. These include the most popular content management systems, e-commerce packages and project management platforms.
Automatic Backups
Safeguarding data is very important to all businesses. We backup your entire environment every 24 hours for free!
Only pay for what you use
Our platform has been designed so that you only pay for your actual usage on an hour by hour basis. This means you can start small without worring about expensive bills, knowing that you can scale up in the future.
What can you do and build with with UKHost4u Cloud Solutions?
Try our Cloud Platform for 14 days free of charge.
Build and operate a scalable website or application. Improve your scalability with UKHost4u's application hosting. We handle the infrastructure so you can deploy faster, and grow without limits. Featuring built-in auto-scale and load balancing.
Take your website to the next level. Maybe you have outgrown your hosting plan, or you just want to have a flexible platform for future growth. Using our platform you can grow and scale without any worries.
Take advantage of the extensive potential that Kubernetes unlocks. We offer a pre-packaged cluster solution, with it's own administrative interface making management easy.
UKhost4u Kubernetes hosting is a fully automated setup for your Kubernetes cluster using our simple, easy to use platform. Add and remove as many clusters as you need for quick and simple deployment.
Take advantage of our scalable Cloud VPS servers which utilize the Elastic VPS stack. You can change your CPU, Memory and Disk Space in just a few clicks – and you only pay for what you use.
VPS packages are very popular in the application hosting market, but we have taken them to the next level by adding support for scalable VPS servers, which are powered by dedicated processing and storage nodes with high availability.
As your website or application grows you'll want distribute the incoming traffic, to give your website the best performance possible. We offer a range of preconfigured load balancing and proxy builds to help facilitate your website's growth.
We offer a range of different load balancing applications to suit as many use cases as possible, with support for ISO Layer 4 or Layer 7 balancing or web application accelerators (reverse proxy). As well as standard load balancing we also support ProxySQL for MySQL servers.
Choose the right technology for your project and launch your database server in a few clicks. Take advantage of all the most popular SQL and NoSQL technologies with our convenient Pay-Per-Use pricing model.
Let us take the hassle out of deploying a database service, using our automated tool to build the perfect solution for your needs.
Featuring auto-deployment of single or cluster database technologies.
Using our platform you can deploy Docker Containers in just a few clicks. Sign up and go live in seconds not hours, using our intuitive deployment GUI.
With our advanced cloud platform we make container hosting smooth and scalable without the need for advanced knowledge.
We support all your favourite applications such as Java, PHP, Ruby, .NET, Node.js, Python, Go Lang, and more.
You can enable your team members to manage everything from Load Balancers, Application Servers, Databases as easily as they manage their code.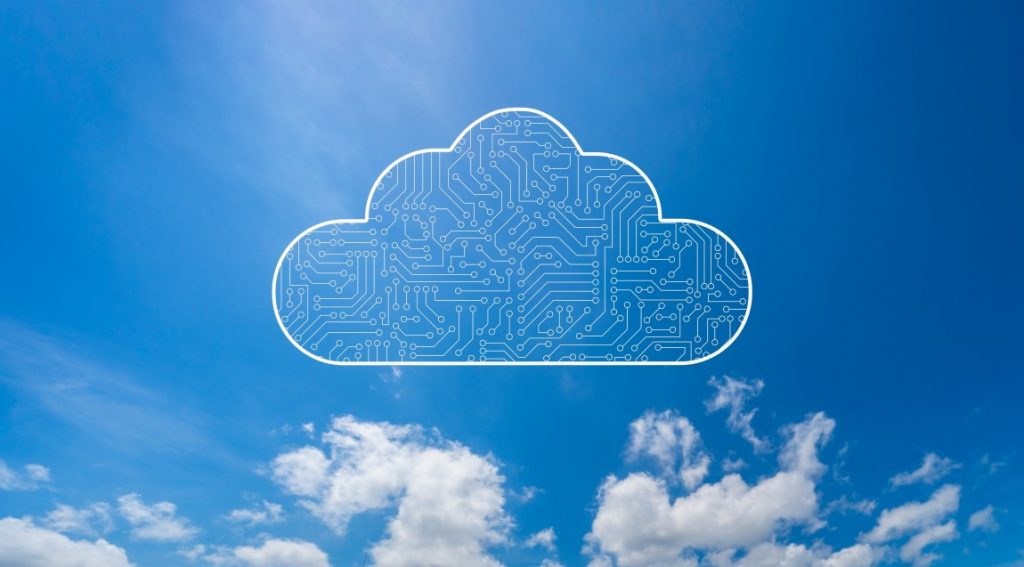 And much more…
With UkHost4u Cloud Solutions you are not limited. You can build your own custom applications and sites, but also manage them completely from A to Z.
If not infinite, the possibilities offered are almost limitless. The only limits are the ones you set for your environments.
Try FREE our Cloud Solutions Platform during 14 days and see for yourself.