Search Knowledge Base by Keyword
Custom Container SSH Access
Custom containers don't have the planted GUI for their management, the most basic way of taking full control of this kind of instance is by linking it under the SSH protocol and carrying out any preferable functions inside using the related terminal commands.
There are two ways to establish an SSH connection to the container:
Via UKHost4u SSH gateway for any other environment. Following is how the flow will be;
– Create an SSH keypair.
– Attach your public SSH key to the dashboard.
– Open your account using the SSH protocol.
You must attach the Pubic IP address to the required node in case you don't want to use the SSH keys. See the following steps;
– Launch your terminal emulator.
– Type the ssh (username)@(hostname) thread, enter your login in the place of a username, and Public IP address in the place of a hostname.
– Mention the requested passkey which is sent to you via mail.
After entering your container, you can attempt any necessary configurations because of the full root permission grant.
Reset Password
If you don't have access to your container's login information (lost or deleted the email) then you can reinstate it at any time. For that, simply click on the Reset password option inside the extendable additional menu for the critical node.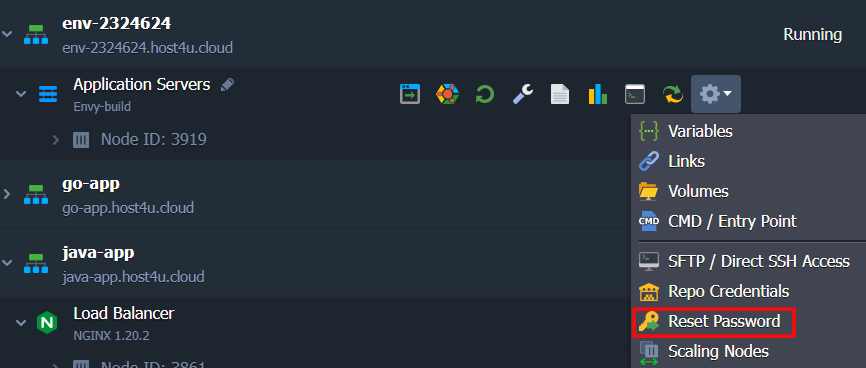 Consequently, you will get a new password through email and can be used for working with your containers.