Search Knowledge Base by Keyword
How can I change my domain's nameservers?
Changing the nameservers that your domain name points to, is necessary for linking your domain name to a hosting account with a different provider, or linking the domain name to a different server.
Changing your domain's nameservers with UKHost4u needs to be done in the Client Area. You can access the Client Area here.
Once logged in to the Client Area, go to Domains > My Domains, select your domain name, and then select Change Nameservers.
You can now enter the new nameservers to point your domain name to. Be aware, DNS changes will take some time to propagate fully over the internet.
Most nameservers have their names in the below format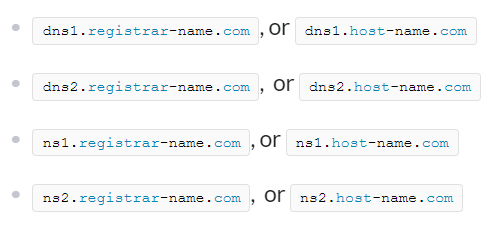 By default, the registrar would have pointed the nameserver to their nameservers.
Also, once you have changed the nameserver it takes several hours to reflect new changes and during that period your website will be inaccessible. The best time, to make change in nameservers is during weekend, night time or low traffic period.