Search Knowledge Base by Keyword
How Can I Downgrade My Hosting Plan?
If you're finding that you need to scale back your business, or you require less resources in your hosting plan, it may be time to downgrade.
First, login to the Client Area here.
Once logged in, go to Services > My Services, and select the hosting plan you wish to upgrade.
Next, click Upgrade/Downgrade underneath Actions on the left hand side.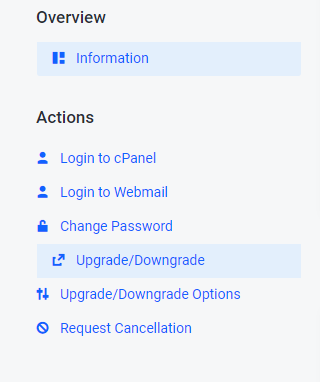 You'll now be presented with a screen where you can select the new hosting plan you'd like to be upgraded to.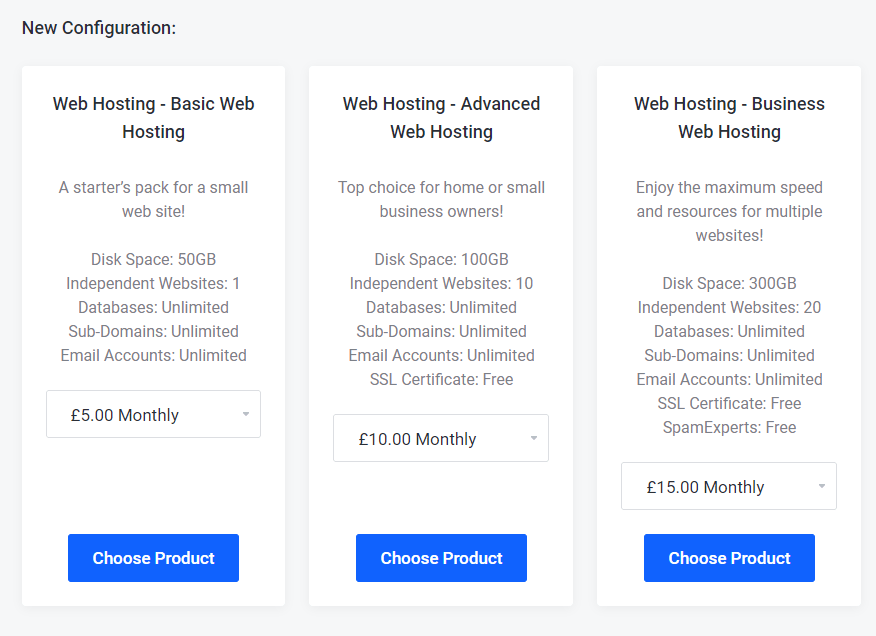 Just click Choose Product, and complete the checkout process to finish downgrading your hosting plan.