Search Knowledge Base by Keyword
How To Add A Contact/Sub-Account In The Client Area
First, login to the Client Area using the links below.
UKHost4u: https://www.ukhost4u.com/billing/clientarea.php
North Hosts: https://nh.ukhost4u.com/clientarea/clientarea.php
AUHost4u: https://billing.auhost4u.com/clientarea.php
From the Clients Area main screen, locate the Contacts section and click on "+ New Contact".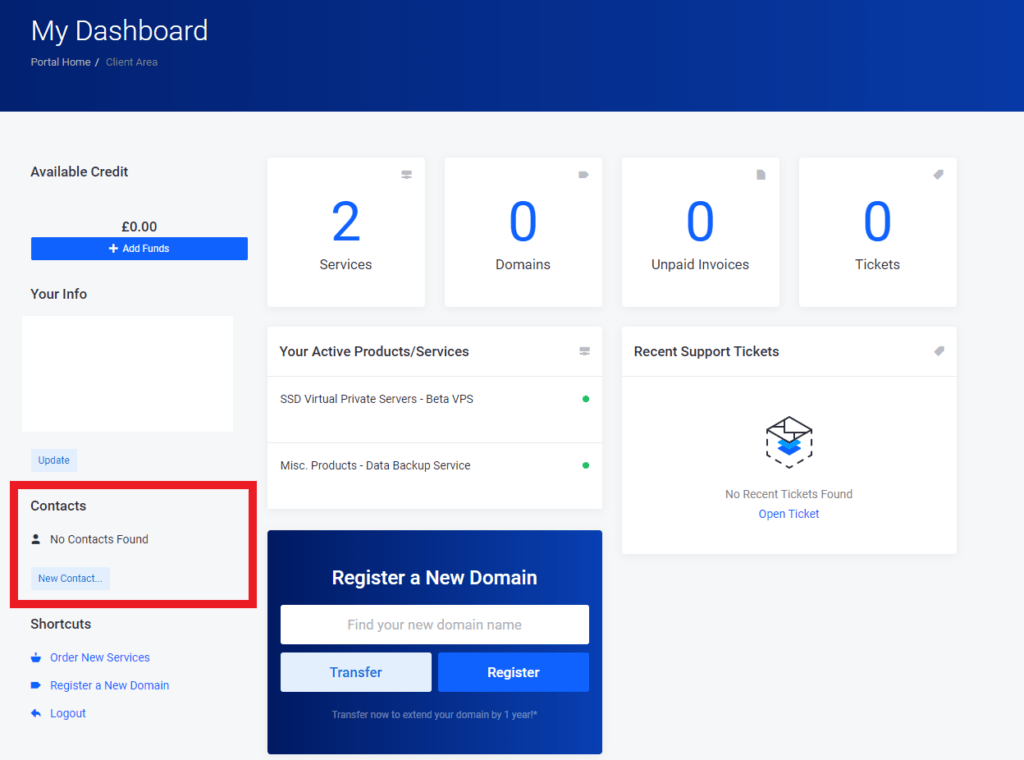 You will then be redirected to the Add New Contact screen. From there, you will need to enter the information required for the new contact you will be adding to your account. Also, you will have the option to tick the boxes for the email notifications that you might like this contact to be receiving in the future. Please note that this will not have an own access to the Clients Area, only a contact reference that can receive notifications from Host4u.
To have a new contact added as a Sub-contact and provide access to the Clients Area, you will need to activate it by ticking the box under the "Activate Sub-contact" from the same screen. When activating, this sub-contact will have to configure it's own password to log in to the Clients Area and can choose permissions on which features the sub-contact can have. Sub-contacts could be someone within your company that needs to have a different access with different permissions, for example.