Search Knowledge Base by Keyword
How to Access your Support Tickets in the Client Area
Support tickets allow you to communicate with our Support team regarding any issues you may have with your website, or any queries you have regarding our services. You can access your Support tickets through the Client Area.
First, login to the Client Area.
Next, navigate to Support > Tickets.
You'll now see your ticket history for any previous support tickets you have submitted.
Opening a new support ticket
You can open a new support ticket by scroll down and clicking Submit Ticket.

Then select the department you would like to send your support ticket to.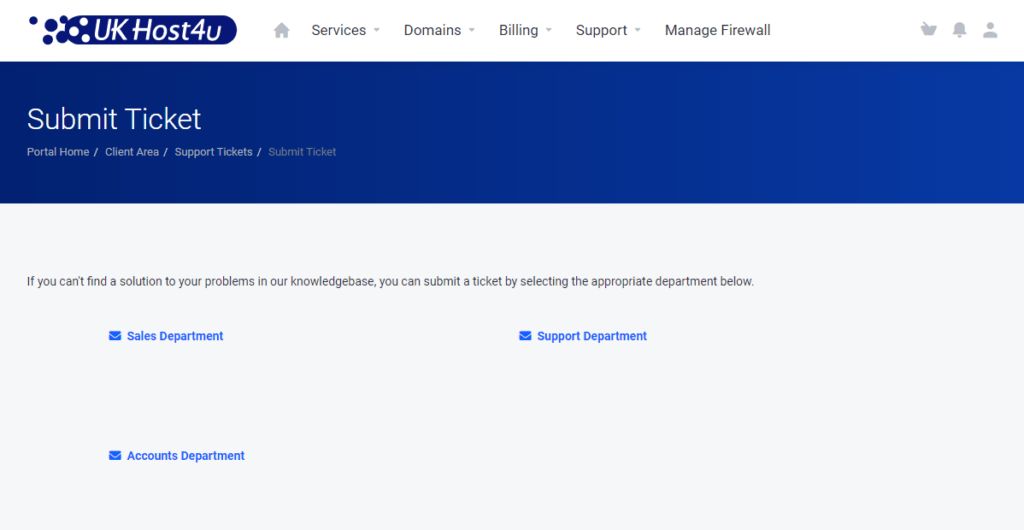 Now just enter the details for your support ticket to be submitted. Remember, the more information, the better!
Finally click Submit to finish submitting your support ticket!