Search Knowledge Base by Keyword
How to Add Funds to your Billing Account
You may want to add funds to your account if you're using temporary debit/credit cards, or if you don't want to worry about adding payment cards at a later date. The Client Area allows for this in just a few clicks.
First, login to the Client Area.
Next, navigate to Billing > Add Funds.

You'll now be taken to the fund management screen where you can add funds to your billing account.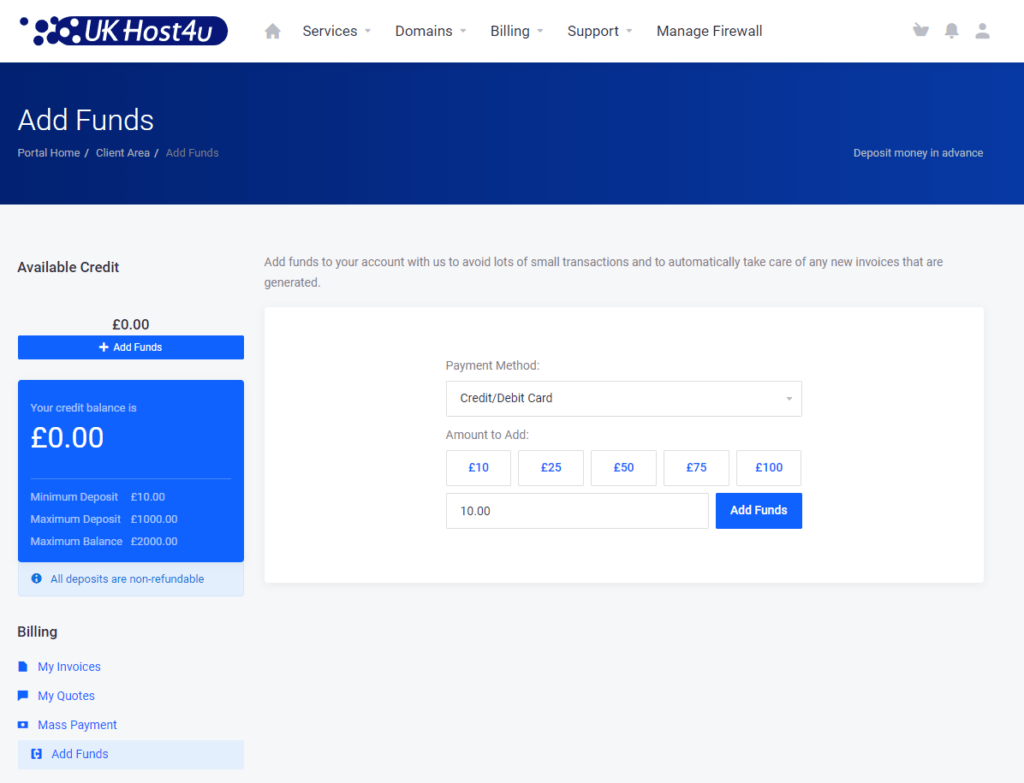 To add funds, just choose the payment method, select the amount you'd like to add (or enter a custom amount), and then click Add Funds to proceed to the payment.
You'll then be taken to the payment provider screen where you can finish the payment.
Once the payment has been completed, the specified funds will be added to your billing account instantly.