How to Change an MX Record in cPanel
MX records are used by DNS servers to specify where incoming mail should be routed for a specific domain names. Let's look at how to change your MX record in cPanel.
First, login to cPanel control panel.
Now navigate to the Zone Editor in the Domains section.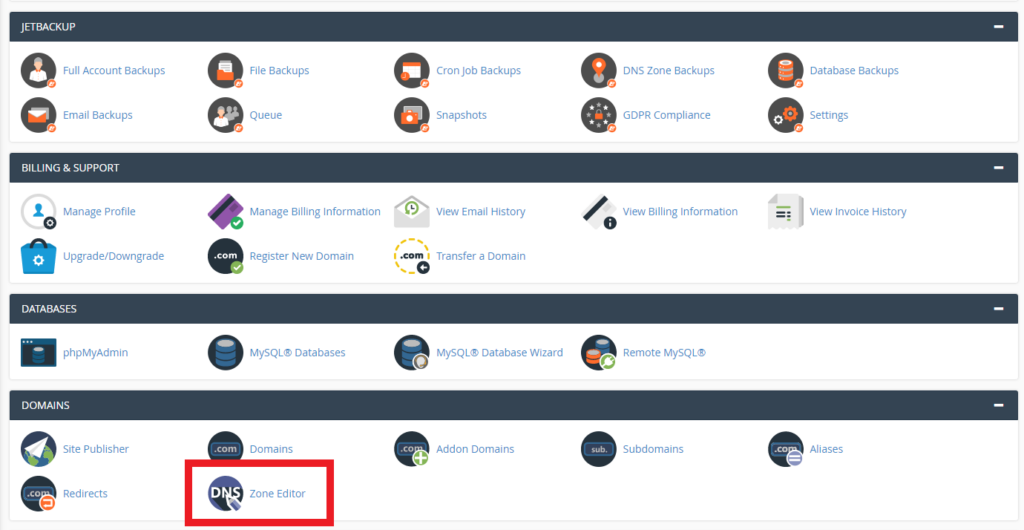 Then click Manage beside the domain you wish to change MX records for.
You'll now be shown a list of DNS records for the domain name you selected.
Now scroll down until you find the MX records for your domain name.

Click Edit beside the MX record you wish to change.

You'll now be able to enter the new values for the MX record on your domain name.
Once you're done, click Save Record to finish saving the changes.

Your MX record will now be updated!