Search Knowledge Base by Keyword
How to Change an MX Record in cPanel
Mail Exchanger(MX) records indicate where emails are being processed. MX records are used by DNS servers to specify where incoming mail should be routed for a specific domain names.
If the user is using default settings for hosting website and handling emails then the user does not need to make any change in MX records.
However, if the user wants to use any third party service like Microsoft Exchange, GSuite or plan to keep their old mail service after moving website, then changes are required to be made in MX records.
Earlier, Email Routing and MX records were being handled in a single interface in cPanel. However, this has been changed. MX records are managed via the Zone Editor. Email Routing can be accessed using the Email section of cPanel
Let's look at how to change your MX record in cPanel.
First, login to cPanel control panel.
Now navigate to the Zone Editor in the Domains section.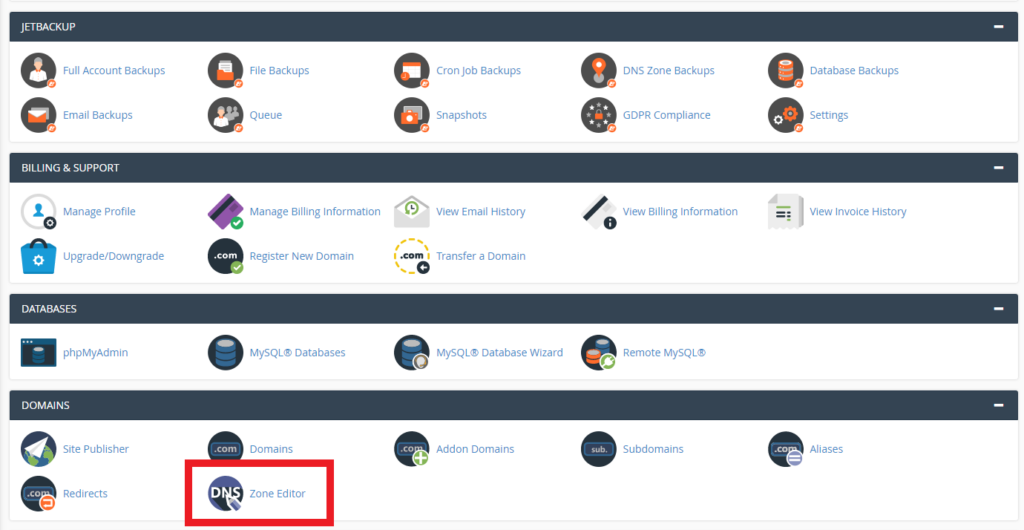 Then click Manage beside the domain you wish to change MX records for.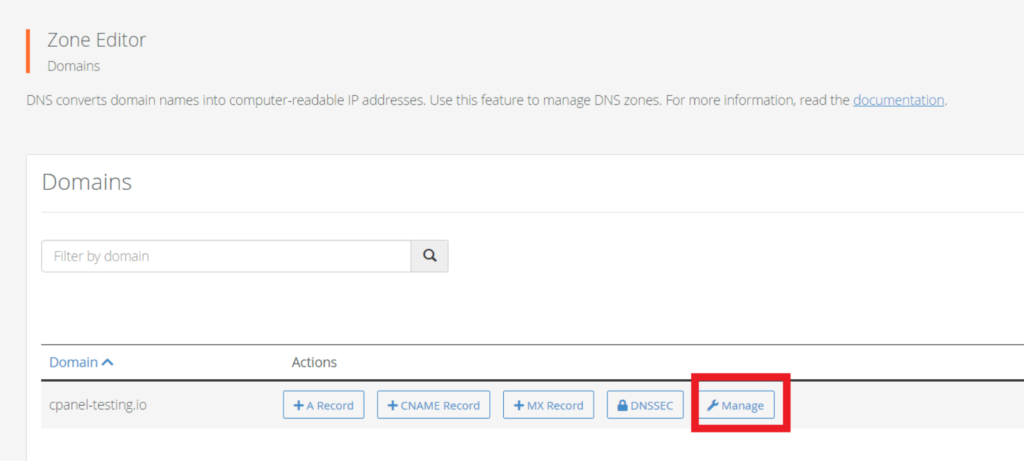 You'll now be shown a list of DNS records for the domain name you selected.
Now scroll down until you find the MX records for your domain name.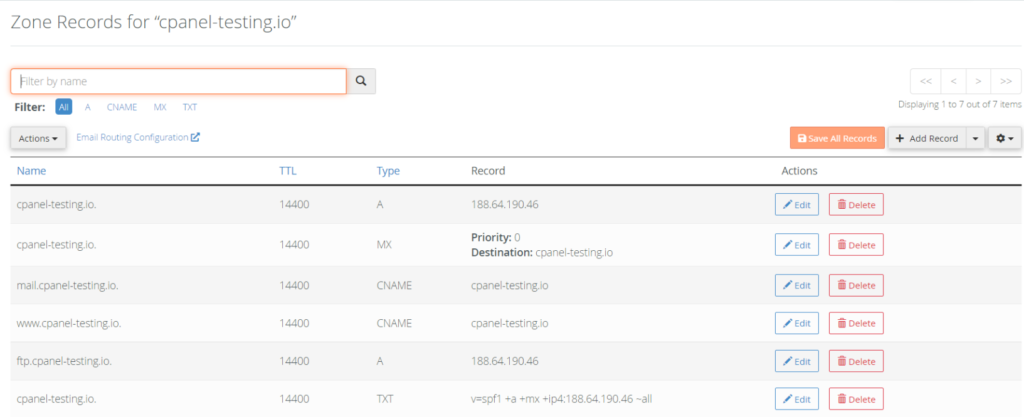 Click Edit beside the MX record you wish to change.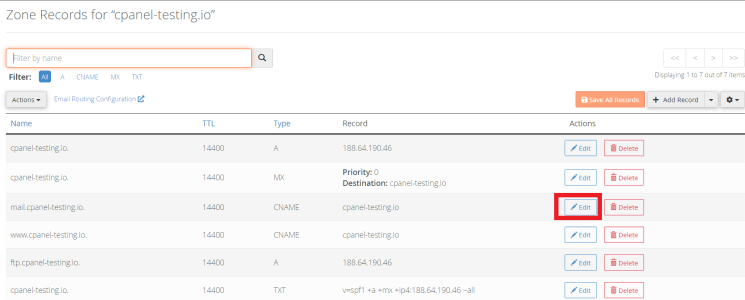 You'll now be able to enter the new values for the MX record on your domain name.
Once you're done, click Save Record to finish saving the changes.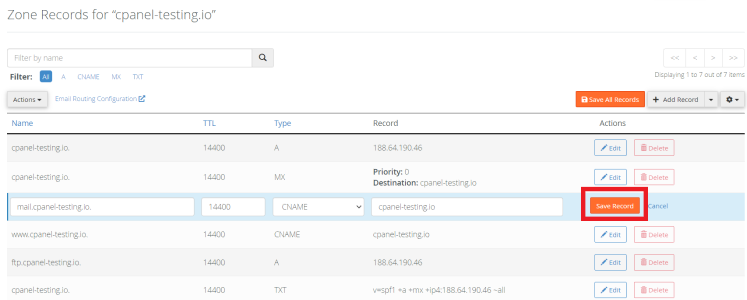 Your MX record will now be updated!