How to add a domain in Plesk
If your hosting plan allows you to host multiple domains in your hosting account, then you may find that you want to add additional domains. Plesk gives you the ability to easily add new domains to your existing hosting account.
First, login to the Plesk control panel and click the Websites & Domains section: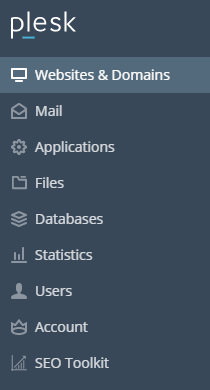 Now click the Add Domain button at the top:

You'll now be prompted to enter the details for the new domain name that you wish to add to your hosting account: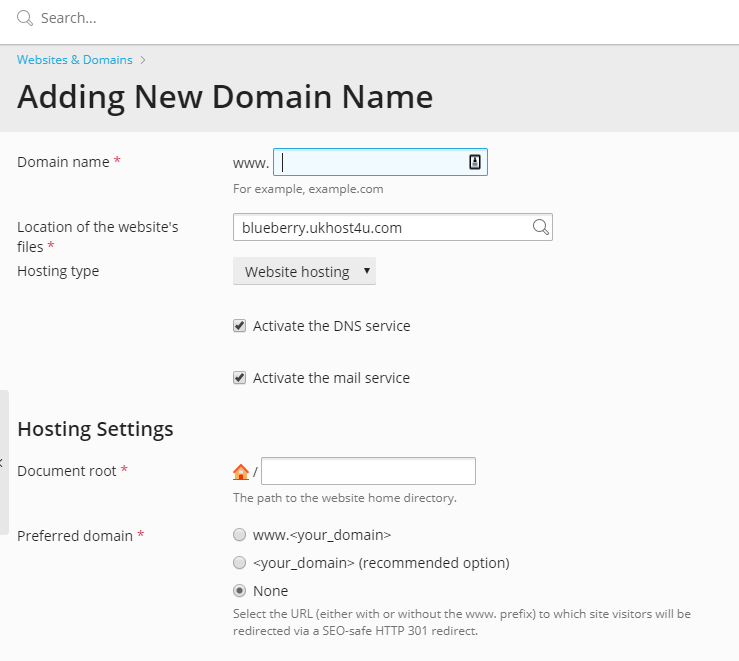 Here you need to enter the domain name that you wish to add, and also choose whether you want to activate the DNS service and mail service for the domain name.
The 'Location of the website's files' field will automatically fill, and you can usually leave the document root blank.