Search Knowledge Base by Keyword
How To Create A Domain Alias In Plesk
A domain alias is where two or more domain names refer to the same website content in a hosting account.
Essentially a domain alias allows a website to become available from another domain name.
For example, ukhost4u.net could be a domain alias of ukhost4u.com, and they would both display the same content if a user searched for either URL in a web browser.
Domain aliases can be created in the Plesk control panel by following below steps –
Login to Plesk with valid credentials
Click the Websites & Domains section on Plesk Dashboard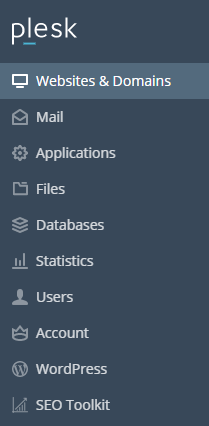 3. Click the Add Domain Alias button.

4. Users now will be taken to a page where the user can enter the details for the new domain alias you wish to create.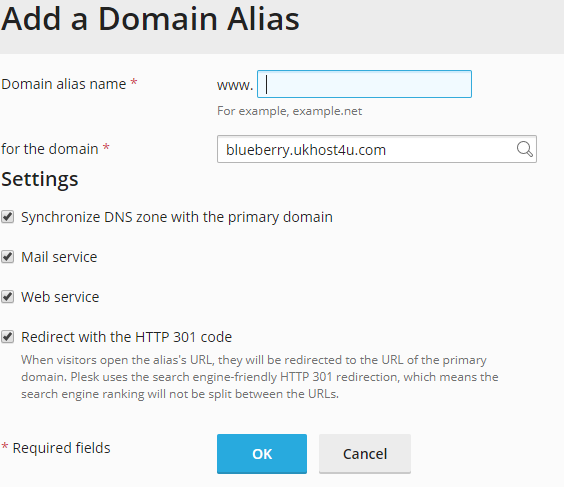 5. User must enter the name for the domain alias the user wishes to create
6. Choose the domain to which the alias should point.
7. Users can choose whether to synchronize the DNS zones, enable the web and mail server, and redirect the website with an HTTP 301 code.
8. Finally, click OK to finish creating the domain alias.