Search Knowledge Base by Keyword
How To Add An FTP Account In Plesk
FTP (File Transfer Protocol) Accounts are user accounts that are created in order to provide access to a hosting account's file space, accessed over a FTP connection. FTP Accounts can be created in the Plesk control panel.
Below are the steps to add an FTP Account in Plesk –
Login to the Plesk control panel
Navigate to the Websites & Domains section on the left hand side.
Click on the FTP Access icon.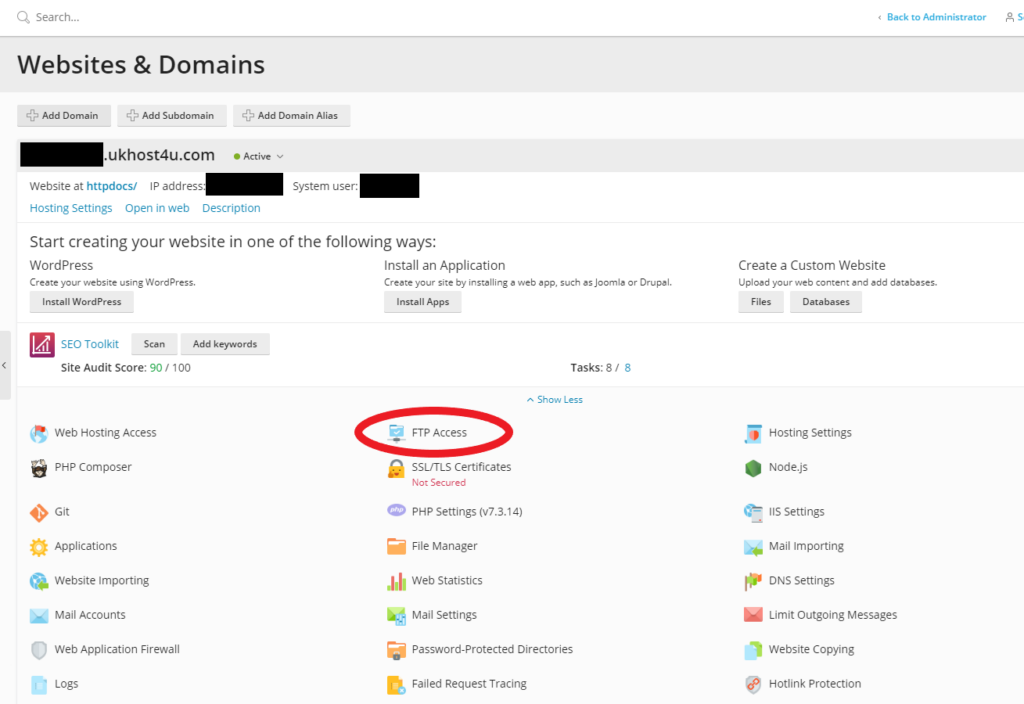 4. Click Add an FTP Account.
5. User will now be taken to the screen where the user can enter the details for the FTP account that the user wishes to create.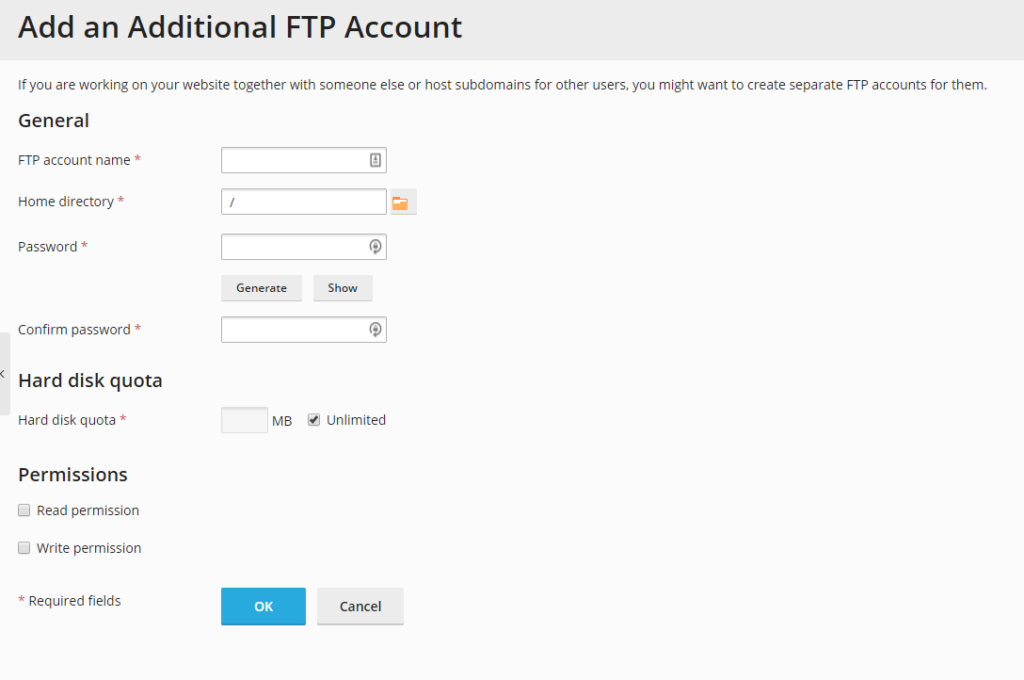 6. After adding all the relevant details, click OK to finish creating the FTP account.