Search Knowledge Base by Keyword
How To Take A Backup In Plesk
A backup, as the name suggests, is a full copy of the user's website's files, databases, and configuration – or only certain segments of these, depending on what you require. Backups can be then restored through Plesk whenever the user will need them.
Below are the steps to take a backup in Plesk –
1. Login to the Plesk Control Panel.
2. Click the Backup Manager at the top right.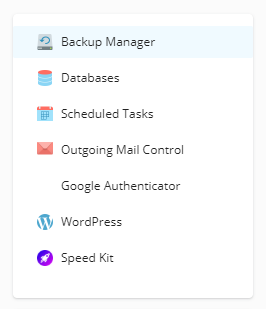 3. Click the Backup option to create a new backup.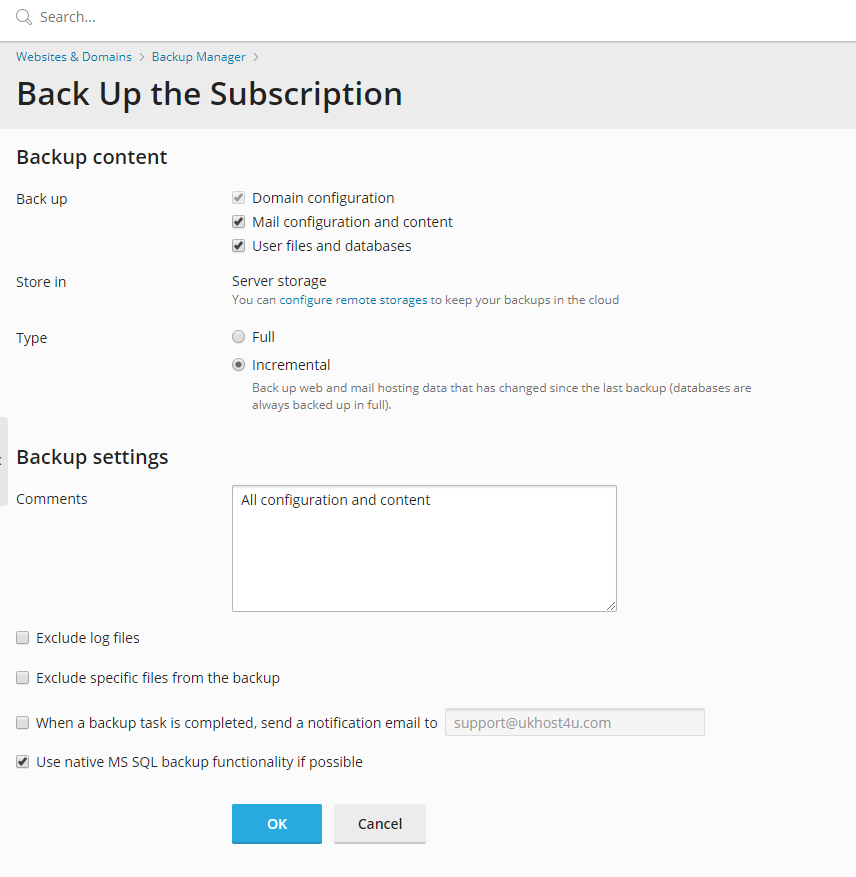 5. User will now be prompted to select the option for the backup including what the user wants to be backed up, any exclusions, and any notification emails you may want to set up.
6. Once the user has filled all the details, click OK to begin the backup creation process.
7. To download the backup the user has created, return to the Backup Manager and click the Download icon beside the backup the user wishes to download.