How to Repair a MySQL Database in Plesk
Sometimes databases can become corrupted, broken, or otherwise non-functional. Luckily, Plesk provides a facility for checking and repairing databases, with just a few clicks.
First, login to the Plesk control panel.
Next, click on on 'Databases'.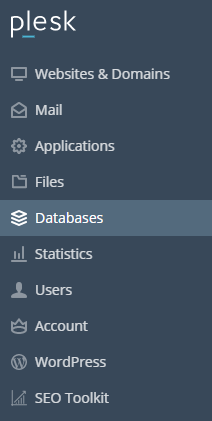 Now, click on 'Check and Repair' on the database you want to repair.

The system will now begin checking and repairing the database.

If no errors are found, Plesk will give the following message: