Search Knowledge Base by Keyword
How to cancel a hosting plan
Sometimes you'll find that the time has come to cancel your hosting plan – whether your company has ended, you're facing budget cut backs, or you simply don't need the resources anymore. We understand this and as such, we've made it as simple and straightforward as possible to cancel your hosting plan.
First, login to the Client Area here.
Once logged in, go to Services > My Services, select the hosting plan, and then select Request Cancellation on the left hand side under Actions.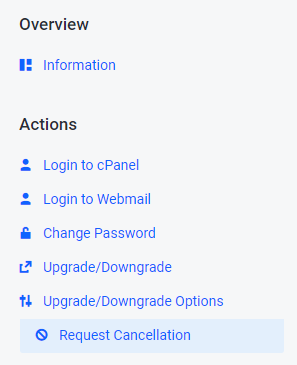 You'll now be prompted to describe the reason for your cancellation request, choose whether you'd like to cancel renewal of any associated domain name, as well as choose the cancellation type (either immediate, or at the end of the billing cycle).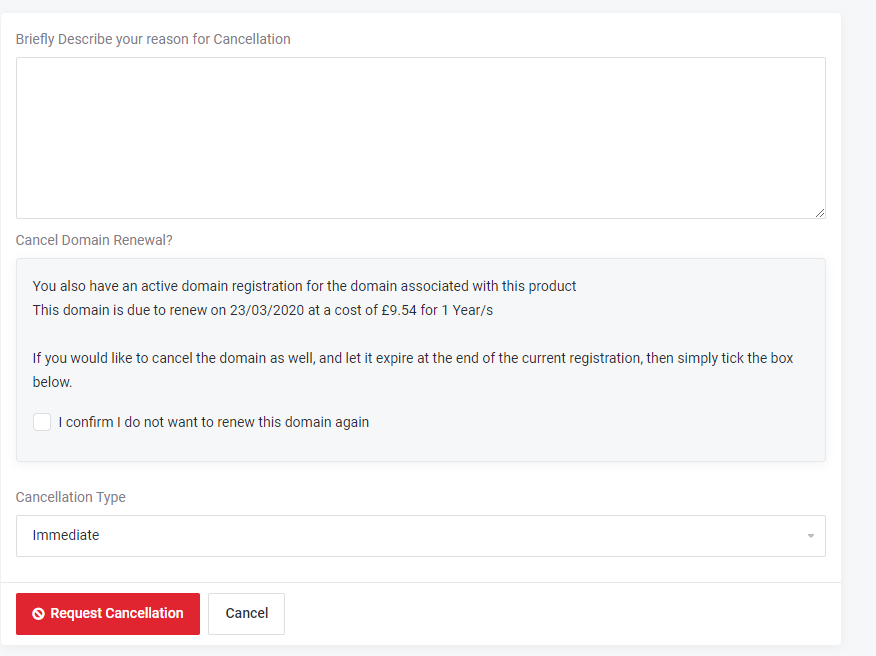 When you're done, click Request Cancellation to complete your cancellation request.
Your hosting plan will then be cancelled at the specified time.