Search Knowledge Base by Keyword
How Can I Set Automatic Renewal for My Domain Name?
Setting automatic renewal for your domain name means that as long as you have a valid payment method saved on your account, you domain name will automatically be renewed. This can save you the trouble of manually paying invoice – which you may forget about!
First, login to the Client Area.
Next, navigate to Domains > My Domains, click the 3 dots beside the domain name, and then click Manage Domain.
You'll now be presented with the management page for your domain name.
Now click Auto Renew on the left hand side under Manage.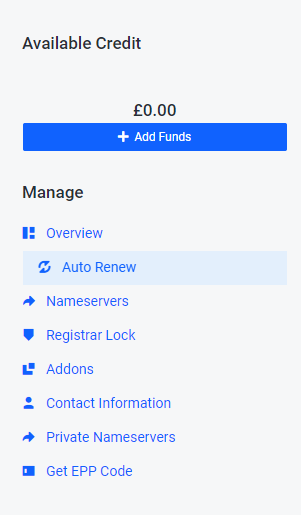 You'll now be able to choose whether to enable or disable Auto Renew for your domain name.