Search Knowledge Base by Keyword
How to change PHP settings in cPanel
UKHost4u.com servers support multiple versions of PHP. PHP as you must be aware is a scripting language. You can modify related settings yourself through the cPanel.
You may need to change the version or change some PHP resource limits – all that is possible. cPanel provides an easy-to-use interface for managing your PHP settings.
Here's to go ahead with it.
First, log in to the cPanel.
Now navigate to Select PHP Version. The below screengrab shows how this screen looks. Pro Tip: just press Ctrl+F and type select PHP to get to this option faster without having to scroll through screens.

You'll now be taken to the PHP management screen for your hosting account.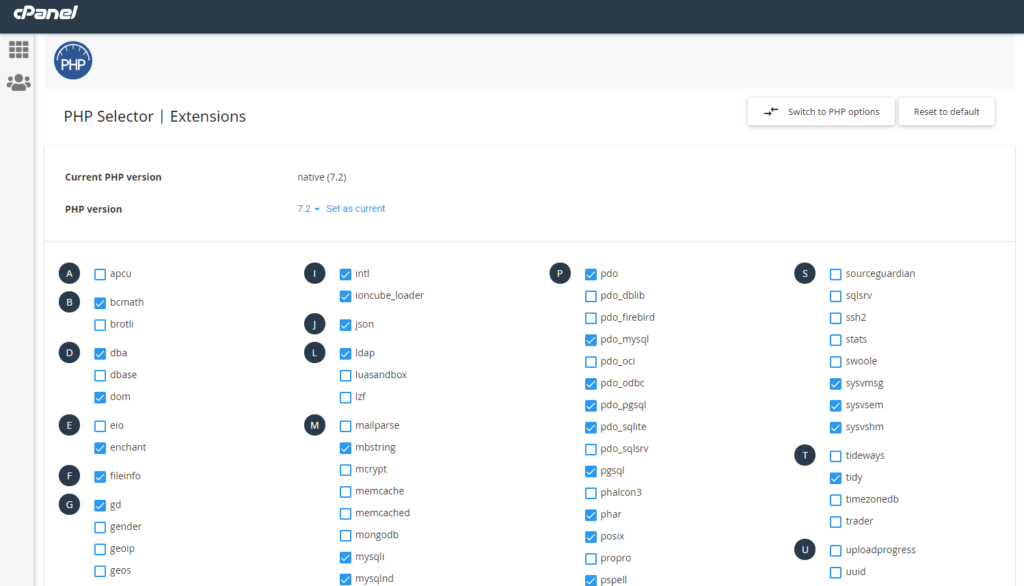 Changing PHP Version
To change PHP version, just click the drop down menu beside PHP Version, select the version you want to change to, then click Set as current.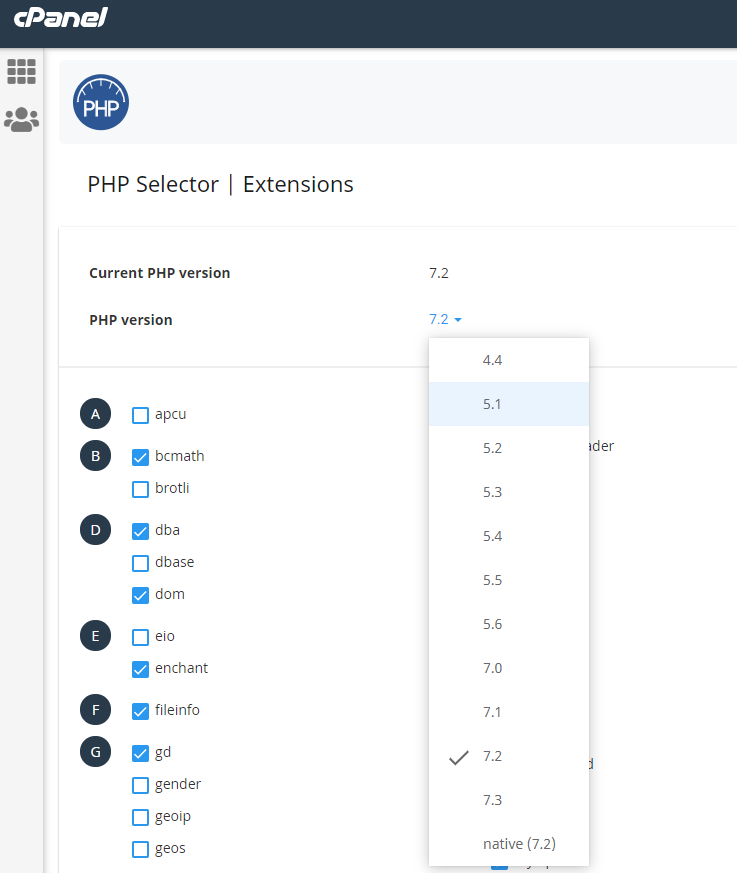 Enabling PHP Extensions
To enable a PHP extension, just tick the tick box for the PHP extension you wish to enable.
Note: You need to be using a non-native version of PHP in order to manage the PHP extensions.
Select which extensions you want to enable for the current PHP version: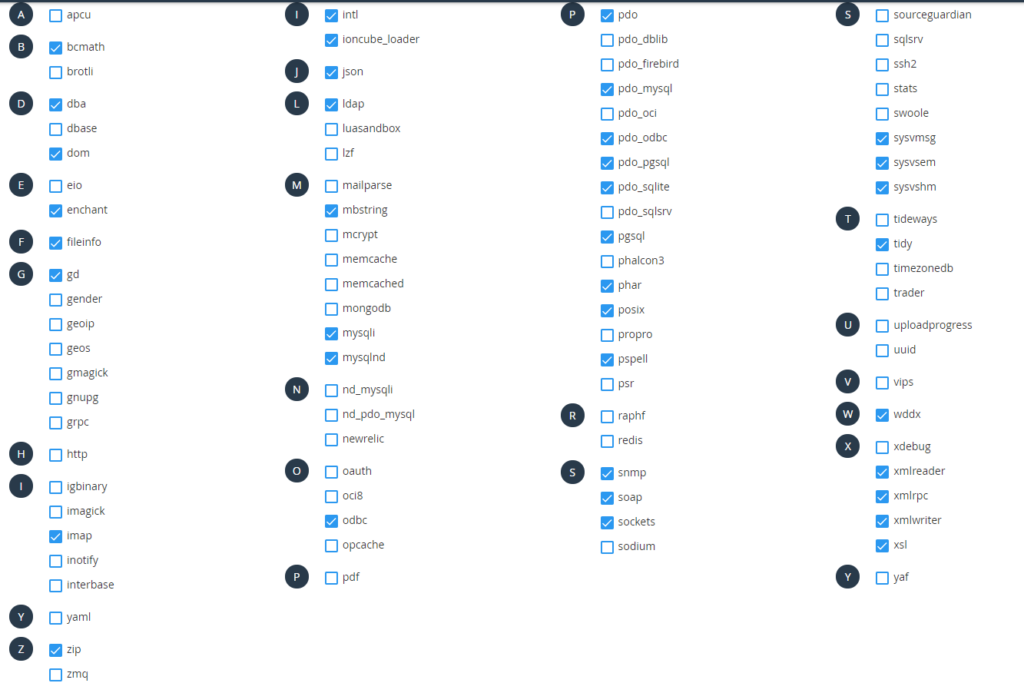 Changing PHP Options
To change PHP options, just click Switch to PHP Options.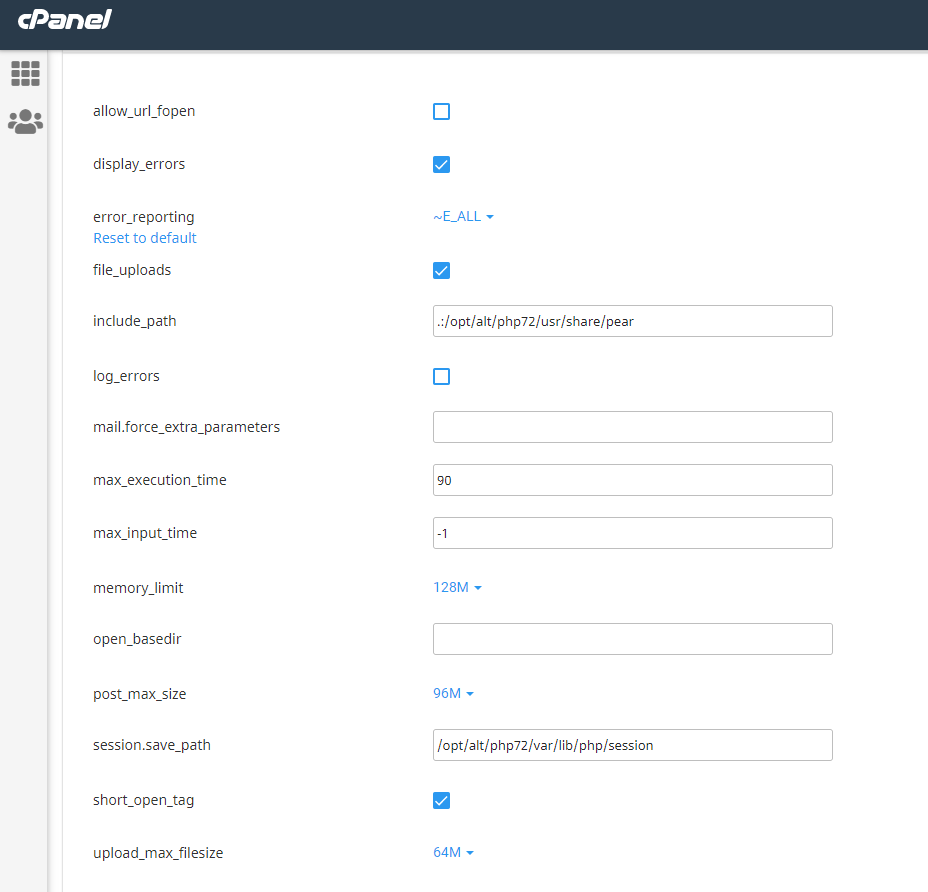 Enter the new values for any of the PHP options and the change will then be applied to your hosting account.
That's it.
You can easily change most of these settings directly via your cPanel on your UKHost4U.com hosting account.