How to Change Header Image in WordPress
A header is the top area of a website – the very first thing you'll see when you visit a website. Headers usually contain content like company logos, menus items such as page links, and login buttons. Let's look at changing the header image in WordPress.
First, login to the WordPress administration dashboard.
Next, navigate to Appearance > Header.
You'll now be taken to your WordPress website with a sidebar allowing you to customise several areas of your WordPress site.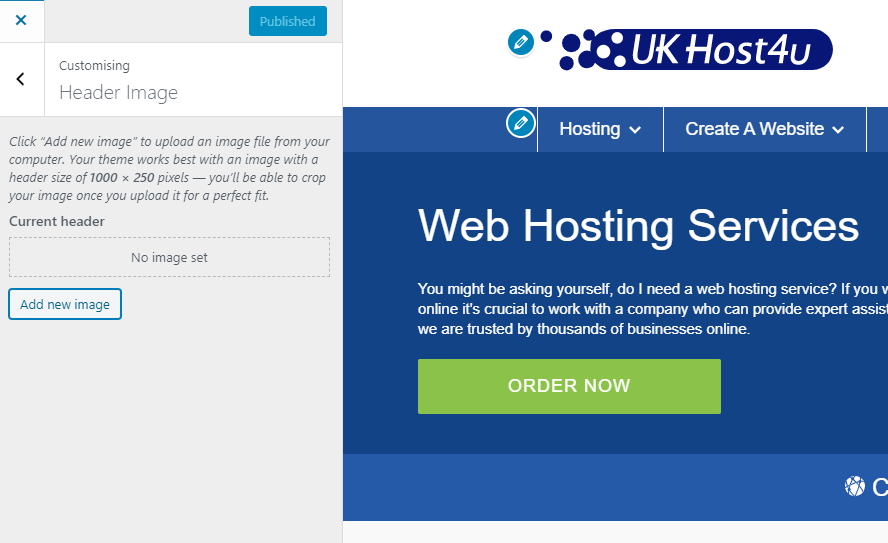 To change your header image, just click Add new image, select the image from your computer, and the WordPress site header will then be updated.