Search Knowledge Base by Keyword
How To Change Root Password In WHM
WHM – Web Host Manager- It is the GUI feature where users can manage cPanel based websites. Users can also change their root password in WHM
Root Password is the master password used for accessing the backend of the server. From time to time users may want to change this password, and this can be done through the WHM control panel.
First, log in to WHM, and WHM Dashboard Page will be loaded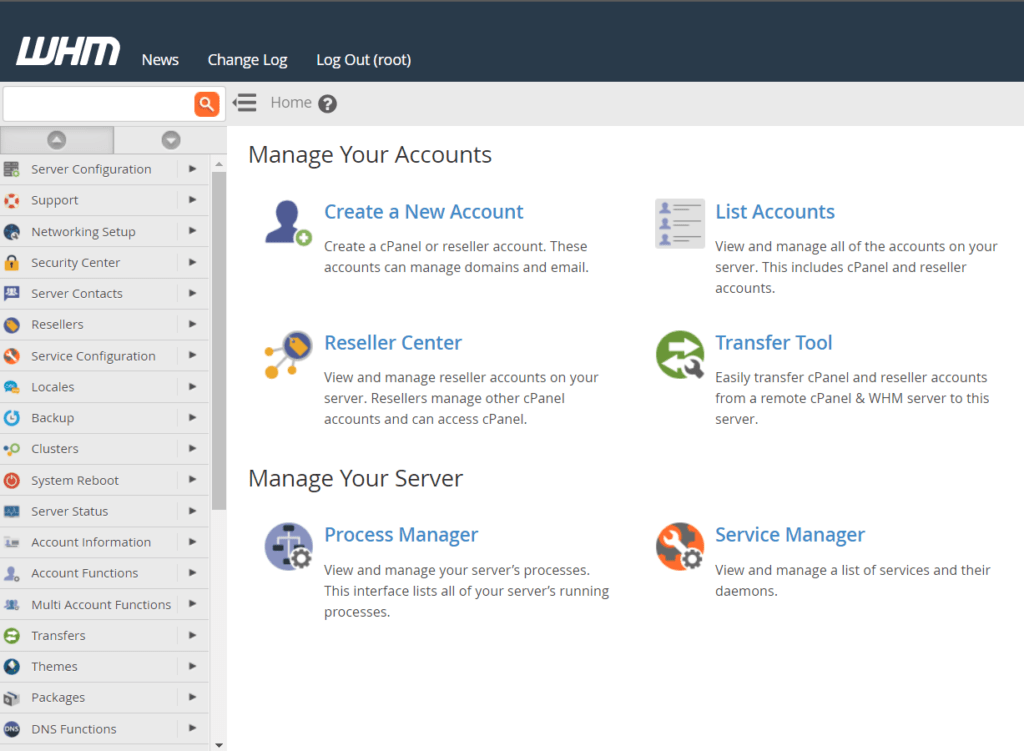 2. Navigate to Server Configuration > Change Root Password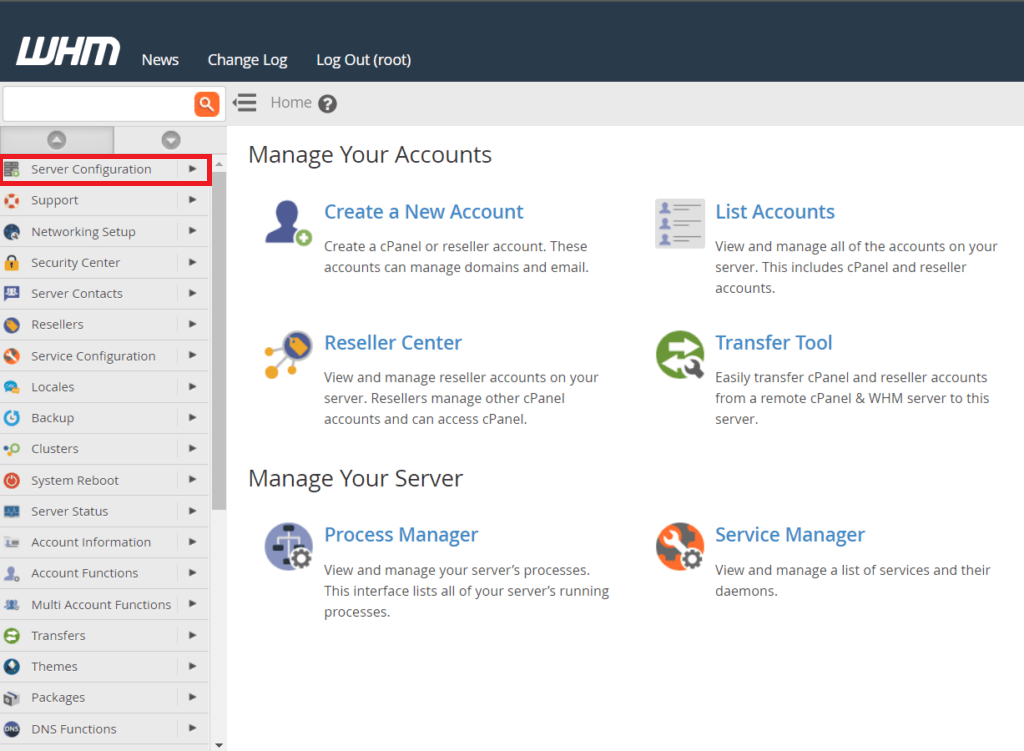 3. User will now be prompted to enter and confirm the new password you want to set for this server.

4. After confirming the password, click Change Password to finish changing the root password.