How to Change your Server Hostname in WHM
Eventually you may need to change your server hostname, if your primary domain name has changed for example.
First, login to the WHM control panel.
Next, navigate to the Change Hostname area.
You'll now be taken to the Change Hostname screen where you can configure the new hostname for your server.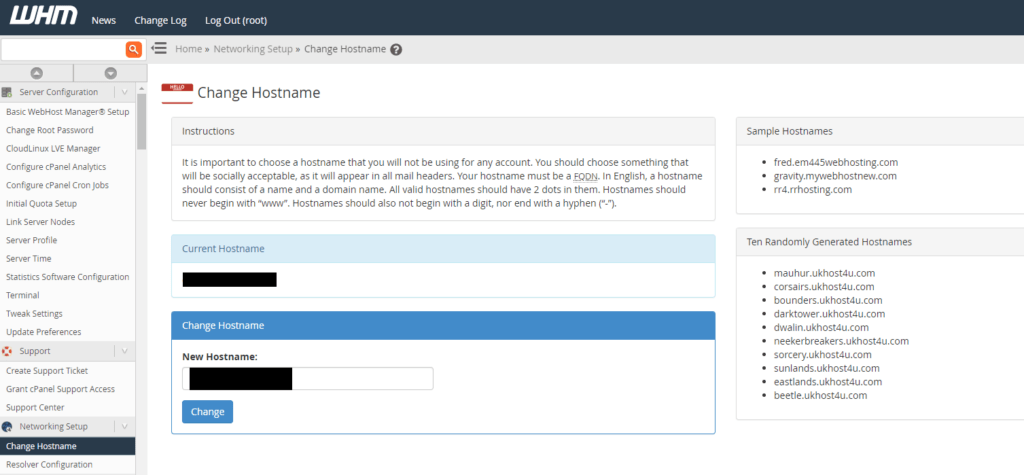 Here you'll be shown your current server's hostname, as well as a field for entering the new hostname of your server.
Once you've entered your new hostname, just click Change to finish changing the server hostname.