Search Knowledge Base by Keyword
How To Change Your Server Hostname In WHM
Web Host Manager provides the administrator rights of VPS (Virtual Private Server) to the user. Through WHM, users can create new accounts, add domains, change server hostname, and many other features.
Eventually, you may need to change your server hostname, if your primary domain name has changed for example.
Steps to change server hostname in WHM –
Log in to the WHM control panel.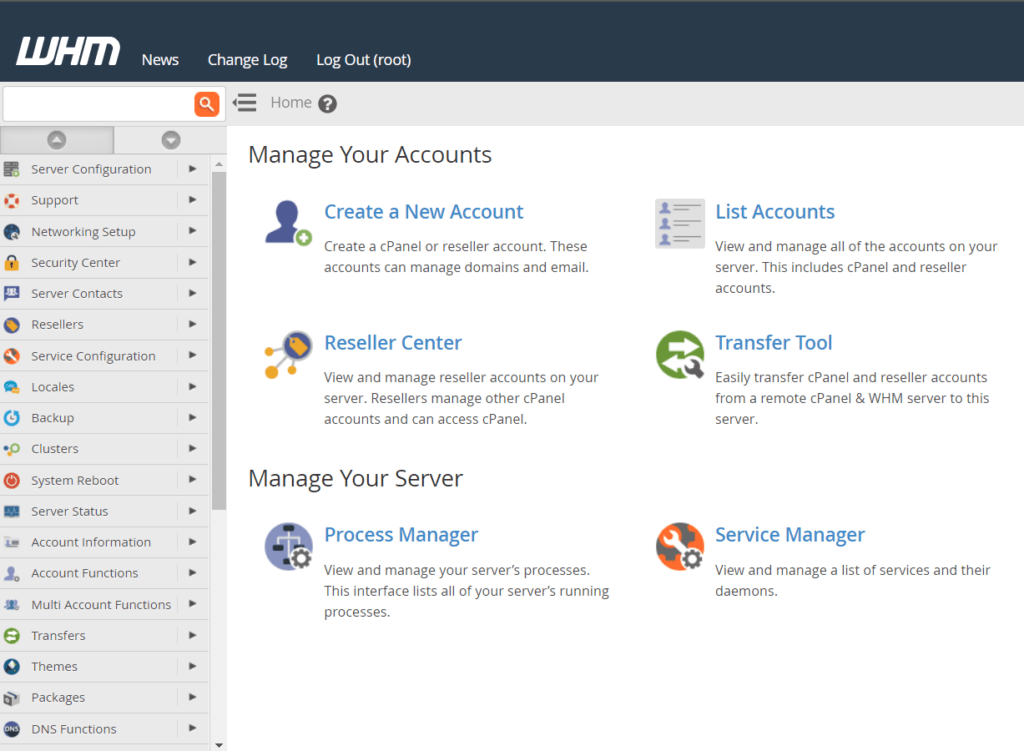 2. Navigate to the Change Hostname area. In the Change Hostname screen, the user can configure the new hostname for server.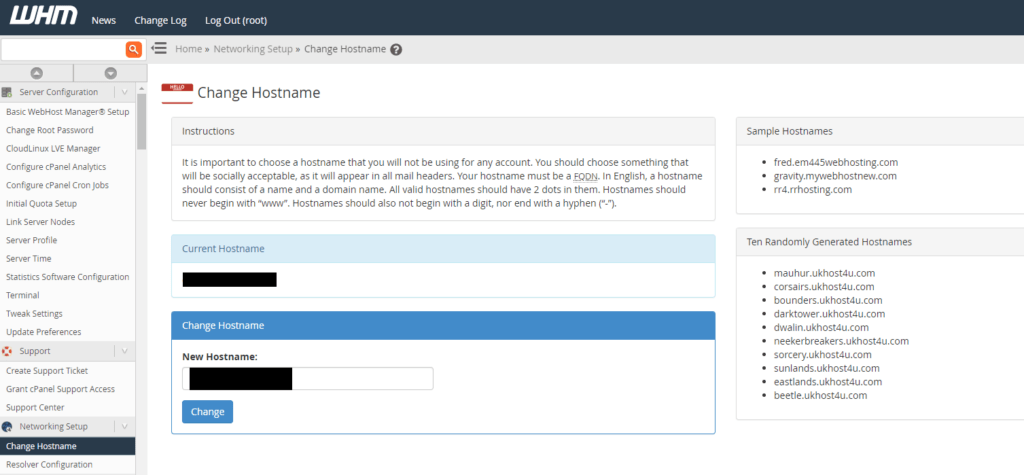 3. Here users will be shown their current server's hostname, as well as a field for entering the new hostname of your server.
4. Enter a new hostname and click Change to finish changing the server hostname.