Search Knowledge Base by Keyword
How To Change Your Password For The Client Area
First, login to your billing account from the Client Area from the links below.
UKHost4u: https://www.ukhost4u.com/billing/clientarea.php
North Hosts: https://nh.ukhost4u.com/clientarea/clientarea.php
AUHost4u: https://billing.auhost4u.com/clientarea.php

In the Client's Area screen, locate and click the "Update" button.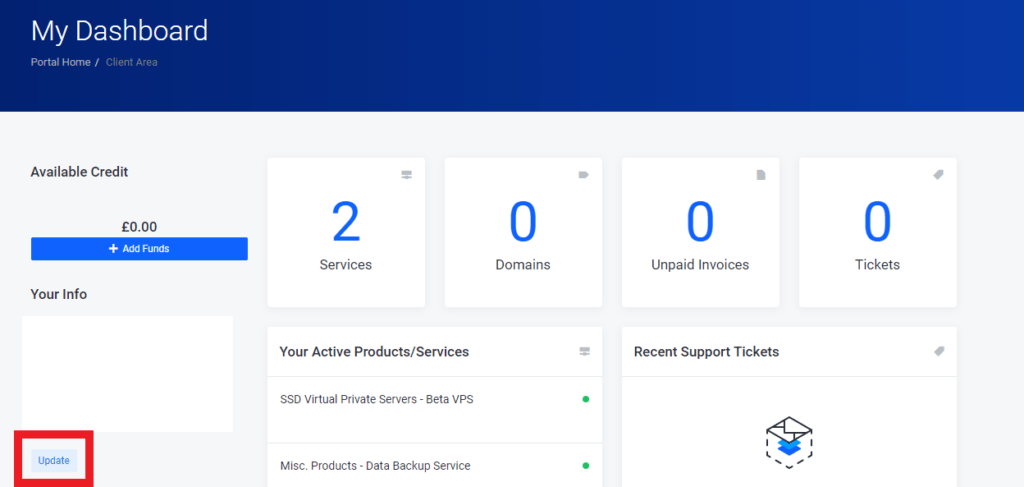 This will take you to your Accounts screen and will show all your details. You can go ahead and click on "Change Password".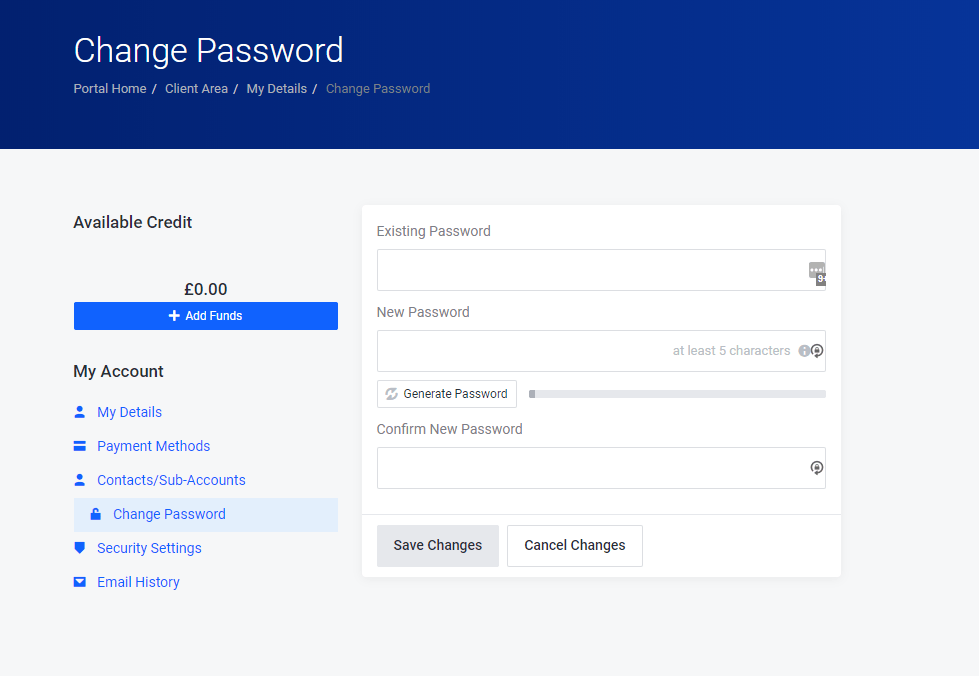 The next screen will show you the fields for the existing password and new password. Enter the password you wish to use and then click on "Save changes".