Search Knowledge Base by Keyword
How to Login to the Client Area
The Client Area is where you can manage everything in your billing account such as hosting plans, domain names, and invoices.
First, navigate to the Client Area login screen:
UKHost4u: https://www.ukhost4u.com/billing/clientarea.php
NH by UKHost4u: https://nh.ukhost4u.com/clientarea/
AUHost4u: https://billing.auhost4u.com/clientarea.php
You'll now be presented with the login page for the Client Area.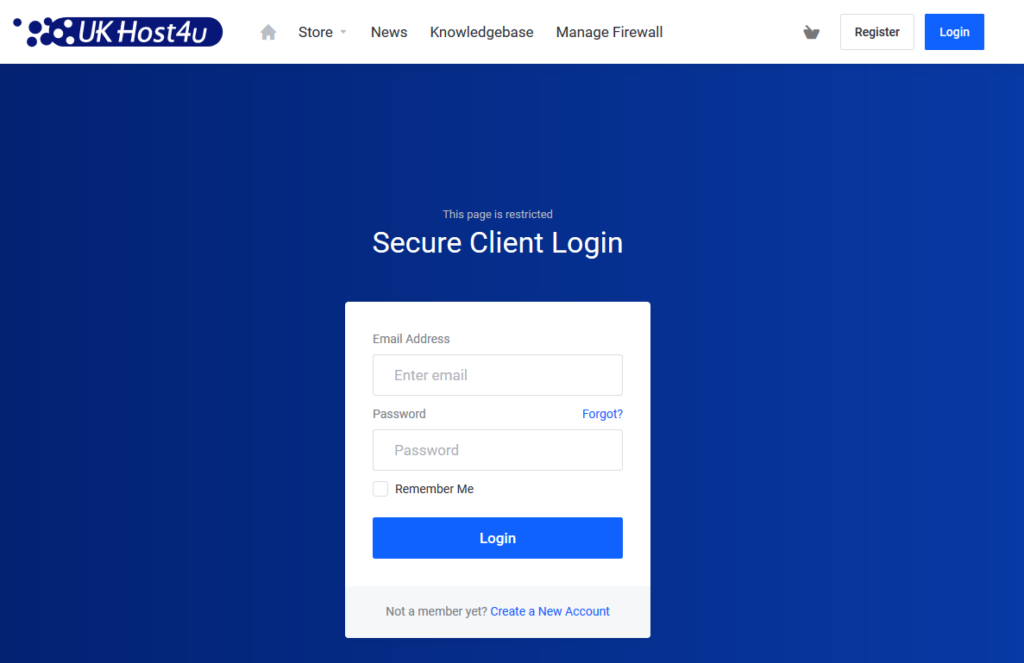 Now, enter your email address associated with your billing account, along with your password.
Note: If you're unsure of your password, use the Forgot? button to reset your password.