How to Check your Website's Resource Usage in cPanel
Print
0 out Of 5 Stars
| | | |
| --- | --- | --- |
| 5 Stars | | 0% |
| 4 Stars | | 0% |
| 3 Stars | | 0% |
| 2 Stars | | 0% |
| 1 Stars | | 0% |
How to Check your Website's Resource Usage in cPanel
First, login to your cPanel account.
To view the current resource usage:
On the right column of the page you will see the Statistics Section.
Scroll down and you will see your current server resource usage.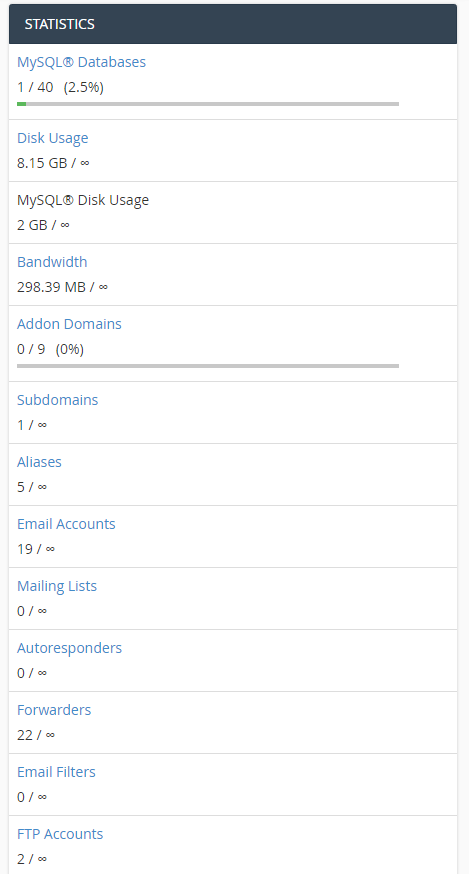 To view the resource usage history:
Locate and click on the "CPU and Concurrent Connection Usage" or "Resource Usage" under the Metrics section.
You will then be redirected to the Resource Usage Overview page. If your website did have issues it will show up here, but if not just click on the Details button to view the resource usage you wish to see.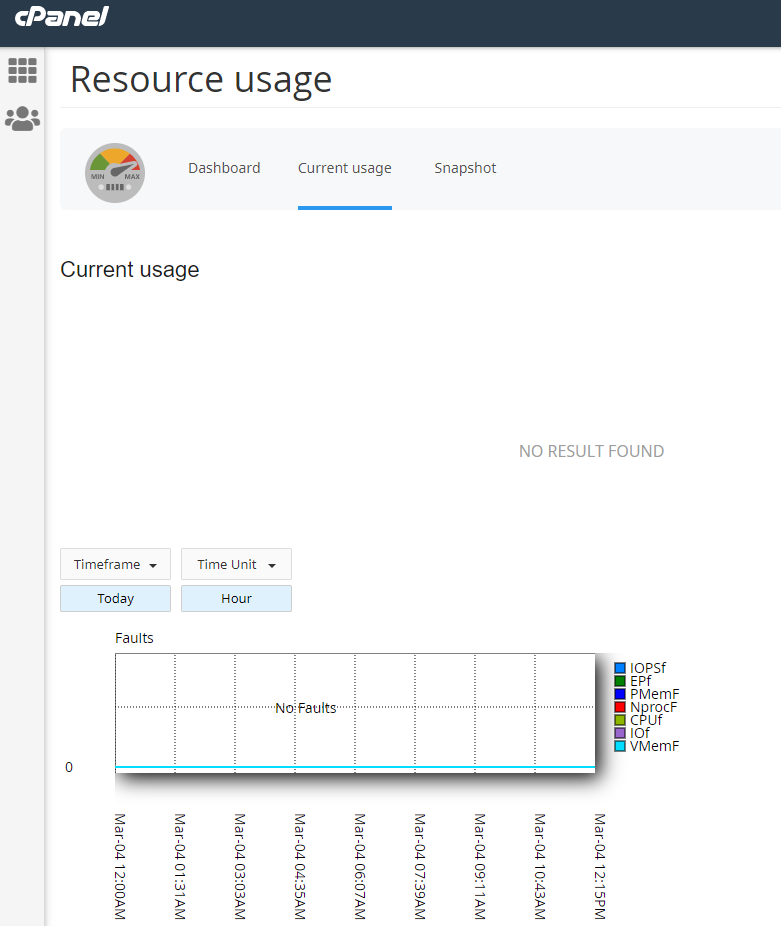 Once you clicked on Details, you will see the graph of the current usage. You can choose your desired timeframe to view and click Submit button.
You will also see the table showing the detailed usage statistics.
You can check and analyze the usage based from the Legend below.
Legend:
average/a – average used
limit/l – limit set for account
max/m – maximum used
f – failure
CPU – CPU limits
vMEM/vM – Virtual Memory limits
pMEM/pM – Physical Memory limits
EP – Entry Processes
nPROC/nP – Number of Processes
IO – Input/Output limits

Was this article helpful?
0 out Of 5 Stars
| | | |
| --- | --- | --- |
| 5 Stars | | 0% |
| 4 Stars | | 0% |
| 3 Stars | | 0% |
| 2 Stars | | 0% |
| 1 Stars | | 0% |