Search Knowledge Base by Keyword
How to View your Disk Usage in cPanel
cPanel allows you to view exactly what files and directories are taking up the most disk space in your hosting account.
First, login to cPanel.
Now navigate to Disk Usage in the Files section of cPanel.

You'll now see a list of all directories in your hosting account, followed by the amount of disk space they are taking up.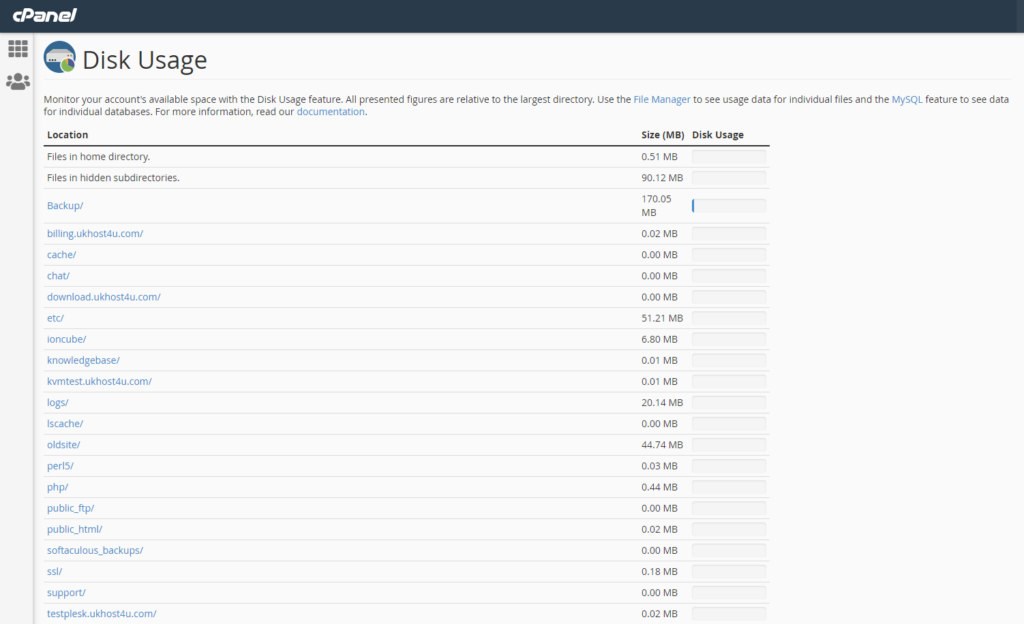 Scroll down and you'll see the total disk usage of your hosting account.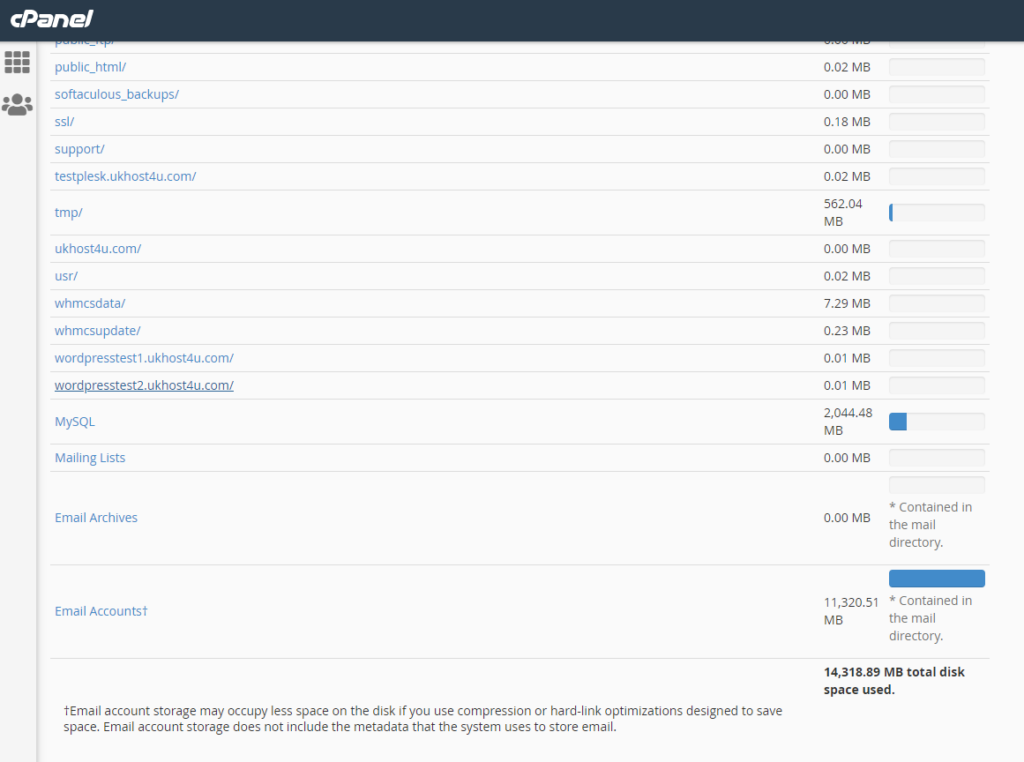 If you want to take a close look at what's taking up space in these directories, scroll down even further and you can select the directory to check the disk usage of.