Search Knowledge Base by Keyword
How to configure MailScanner in cPanel
This tutorial describes how to configure MailScanner in cPanel withing your UKHost4u account
What exactly is Mailscanner? MailScanner is an anti spam and anti virus suite consisting of multiple utilities. Together these utilities reduce the amount of spam and viruses that reach your email inbox.
Configuring MailScanner is easy.
As obvious, the first step is to log into your cPanel account.
Go the Email section and search for MailScanner as in the below figure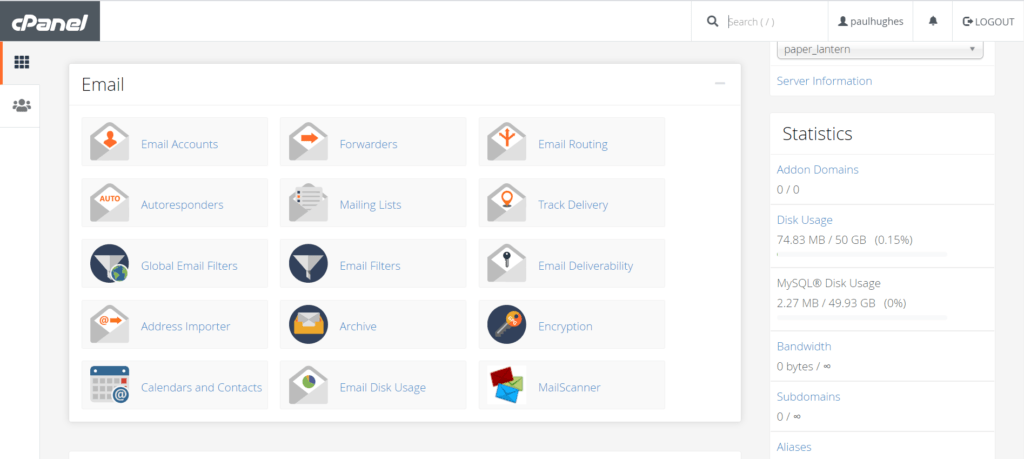 When you open MailScanner, it primarily consists of two parts:
Current Settings, and
Changed Individual Domain Settings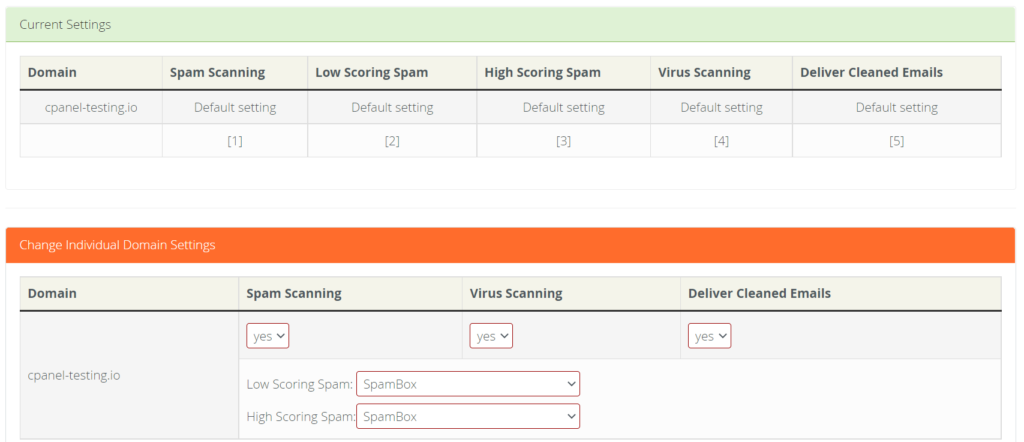 The current settings like the name suggests shows you the existing spam and virus scanning settings of your domain.
The "Change Individual Domain Settings" section lets your change the spam and virus scanning settings of each domain listed under your main hosting account at UKHost4U.com.
Lets us look at the individual settings:
Spam Scanning – The options are Yes/No. Enables you to enable/disable the spam scanning filter of MailScanner
Virus Scanning – Again, the options are Yes/No. Helps you enable/disable the virus scanning filter for your email
Delivered Cleaned Emails – This enables the delivery of emails in which viruses have been removed
Low Scoring Spam – This allows a reasonable number of emails to pass through, while still blocking mails that it considers highly spammy. The default spam filter is at 6. You can also setup an email like spam@yourdomain.com. However, important to note that you will need to setup this email in order for this to work.
High Scoring Spam – Determines the initial threshold or spam score for your email. This is set to default at 10. This tells MailScanner what to do with emails most definitely looking to be spam. As with low scoring spam, you have an option to deliver/delete/forward to spam@yourdomain.com/SpamBox
Email Black/WhiteList Settings
Click on Email Black/WhiteList Settings on the MailScanner page.
You will see a screen like below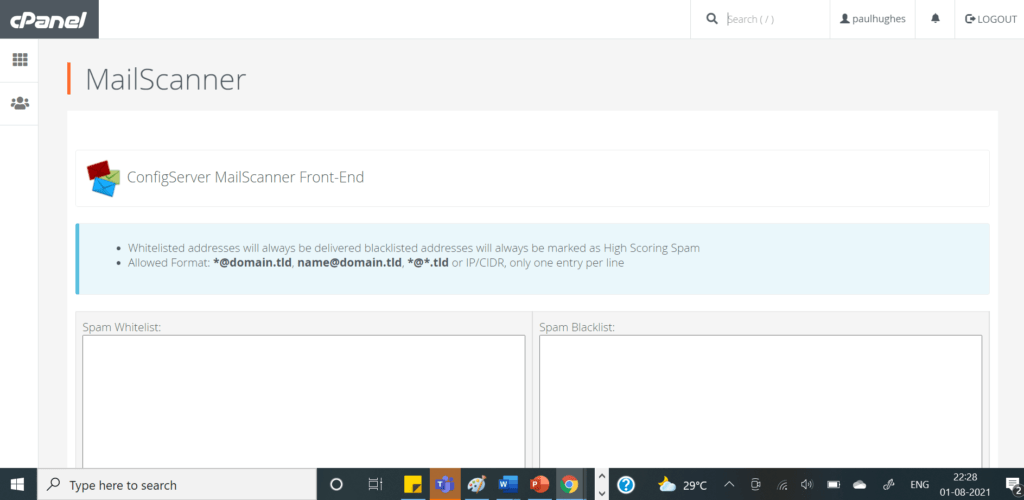 Here, you can add known email addresses into Spam Whitelist and Spam BlackList sections.
The Spam Whitelist section as the name suggests is a whitelist. This will allow emails from these specific addresses to pass through without an issue. The Spam Blacklist is obviously the opposite. Emails from these defined addresses will always be marked as spam. Allowed formats are *@domain.com or the IP address. You can define one email address in one line.
You can have up to 30 entries.
Other Settings
Click the Other Setting section to see a screen like below: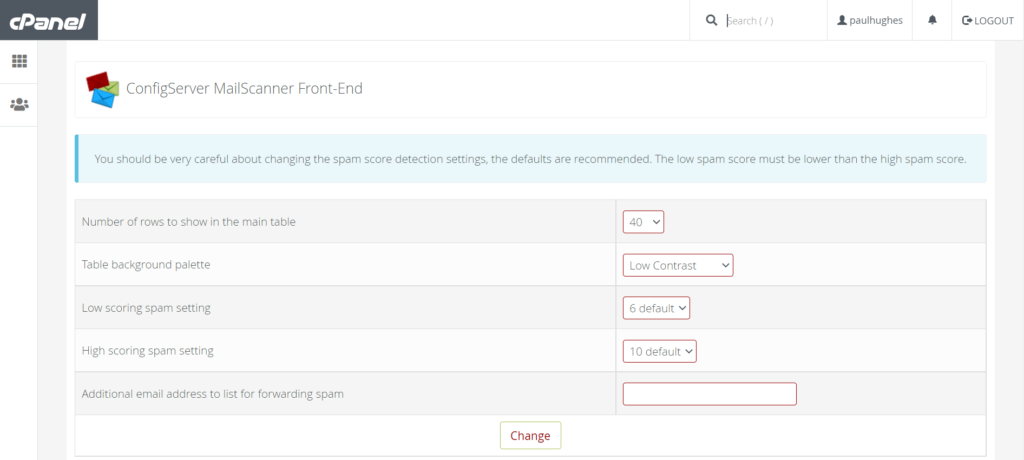 The low score and high spam score metrics are explained above in the article. With this setting, you can set the default. For ex. in the above screenshot, you can see that low scoring spam setting is set at 6. This means that if you've selected/enabled low spam score setting – then it will be set at a default of 6.
The 'additional email address to list for forwarding spam' is an address that you can set to forward emails that have been determined to be spam.
Hope this tutorial gave you some crisp insights on how to leverage the MailScanner facility within the cPanel of your UKHost4u.com account.