How to Create a Subdomain in Plesk
Subdomains are part of a main domain that can be used to host a separate website. For example, blog.ukhost4u.com is a subdomain, with the main domain being ukhost4u.com.
First, login to Plesk.
Now navigate to the Websites & Domains tab.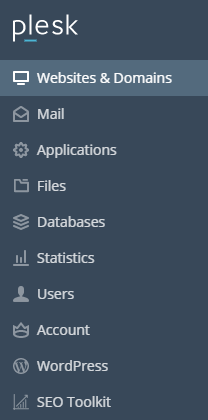 Next, click Add Subdomain along the top.

You'll now be taken to the subdomain setup screen, where you can set up a new subdomain on your account.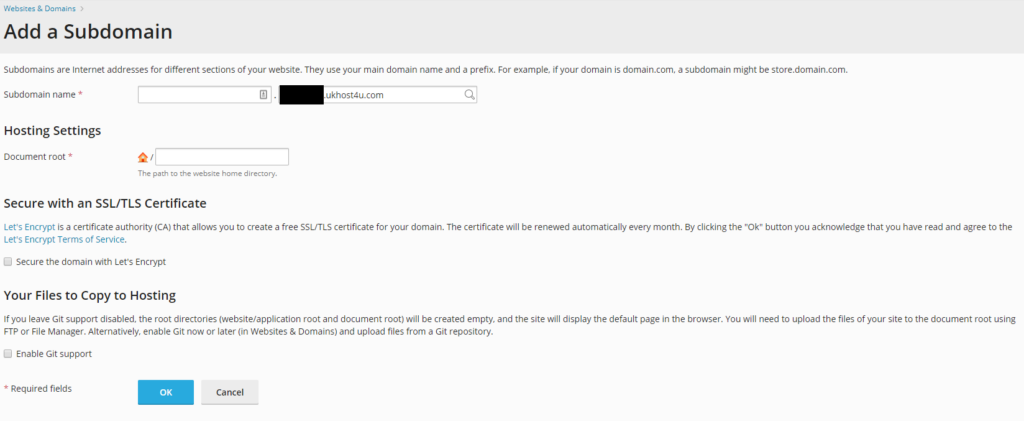 Just enter the name of the subdomain, the document root, and then click OK to finish setting up the subdomain.