How to Create a Package in WHM
Packages in WHM and cPanel define the resource allocations that an account may use at any one time. With packages, you can set different limits for different cPanel accounts or customers you may have.
First, login to the WHM control panel.
Next, navigate to the Add A Package section.
You'll now be presented with the package creation screen where you can configure the resource allocations and options for your new package.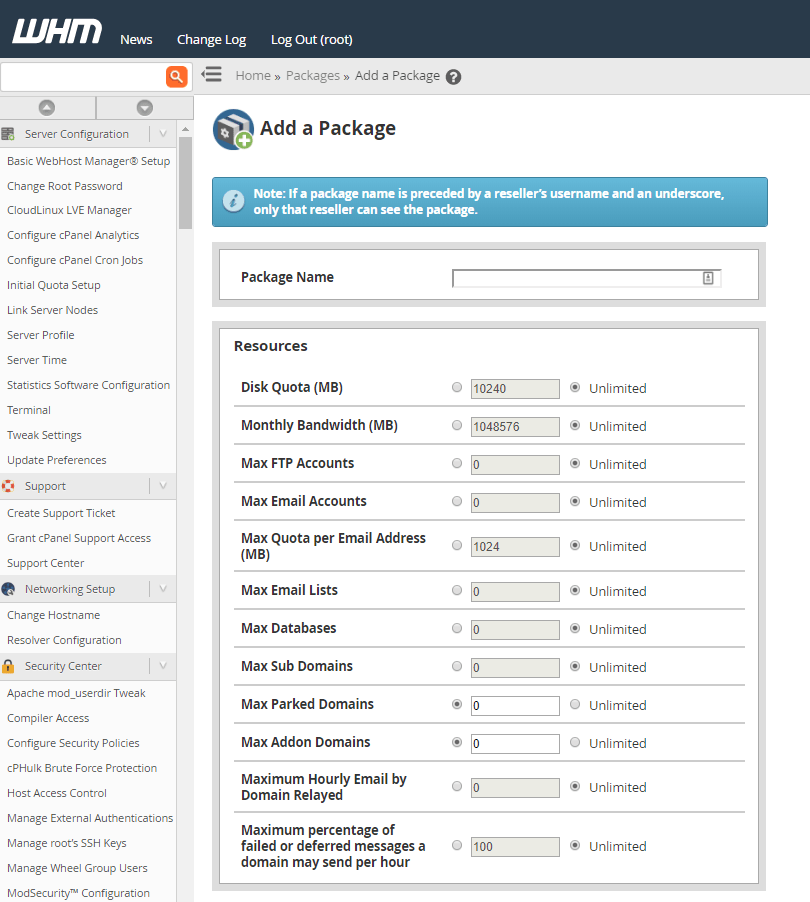 After setting the name and resource allocations for your new plan, you can scroll down and edit some final options before creating the package.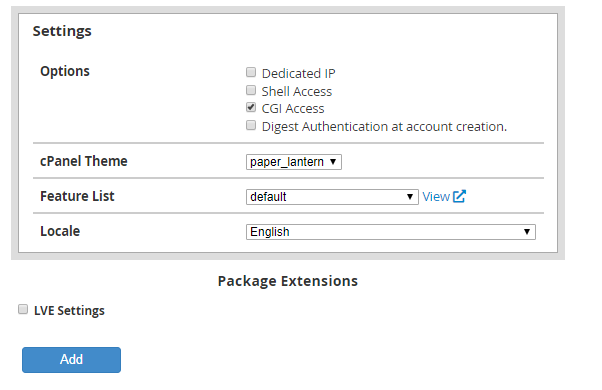 Finally, click Add to finish creating the new package.